On Rusty Trails
is the new game from the developers of
Tiny & Big: Grandpa's Leftovers
and
About Love, Hate & the other ones
,
Black Pants Game Studio
.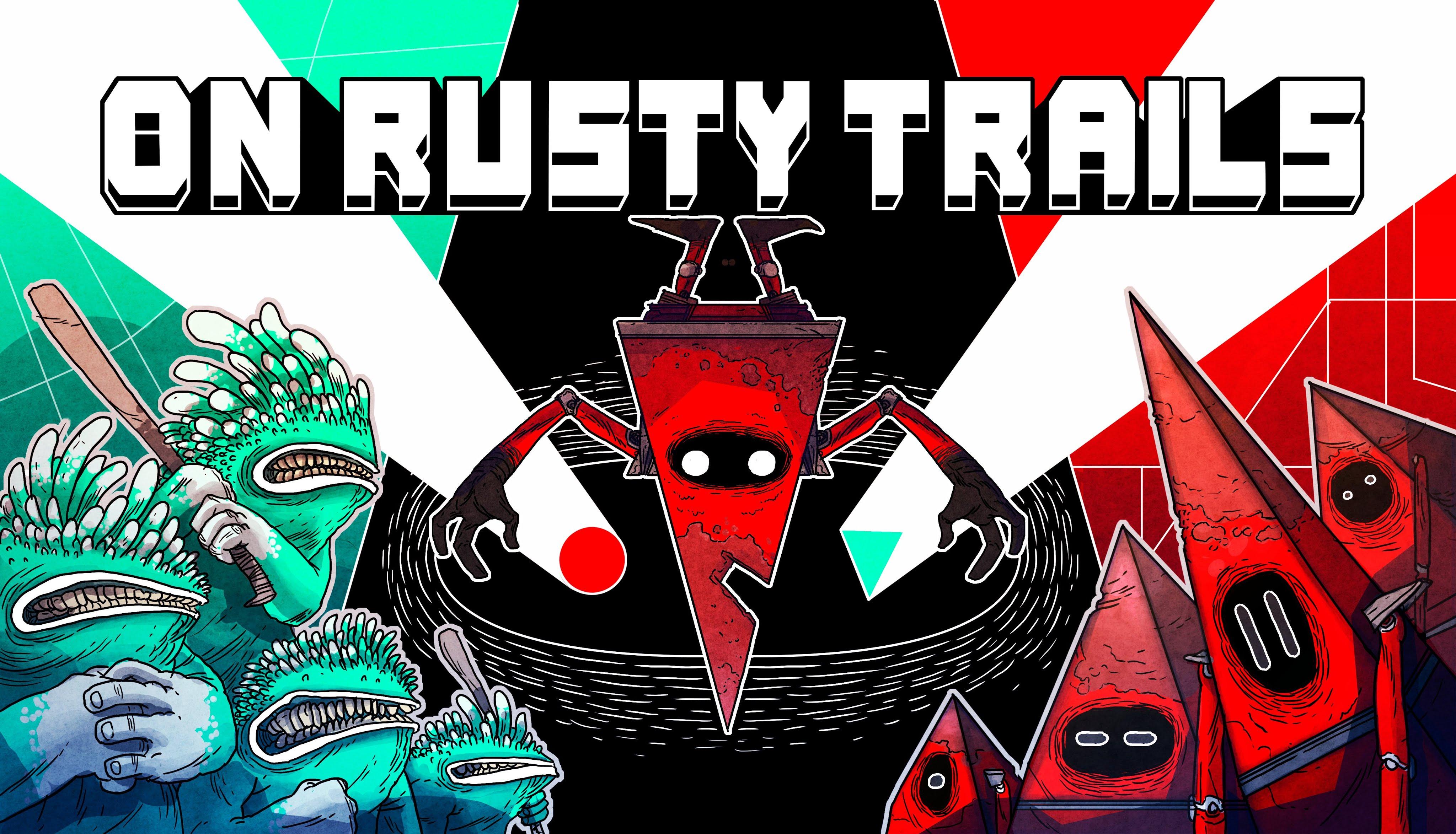 I love the first level of Tiny & Big. It's a massive sandbox 3D platformer area where you get to use tools to slice through and toss around the terrain in order to explore and find secrets. The game quickly gets more action oriented though, and I unfortunately lost interest long before I finished it. Love, Hate & the other ones also looked interesting to me, and I bought and played a couple of the first areas of it. It's a puzzler with interesting mechanics, but it didn't really hook me, and I never wound up playing much of it. That first level of Tiny & Big though had a big impact on me, and I wish I could play a whole game of just that. And it's the creativity and sense of design that went into that one level that made me eager to try the new game the developers have been cooking up since I first heard about it last year.
Before you read on, I should mention that I got a key for beta testing at the end of March, but unfortunately didn't get a chance to participate when the beta was delayed for a week, and I got too busy with work through April and May. I don't think that fact clouds my judgement of the game though, but if you do, I'll take that discussion in the comments.
From what I've played of On Rusty Trails so far, it does not disappoint. It's not a sandbox game, mind, or even a 3D platformer. What it is is a very competent fast-paced 2D platformer with an eye for what makes mainstream platformers so good. You play as a tiny robot who can walk on walls. The visuals are cartoony, with striking colors, and there are many small details in the background, like other small robot people and scribbles on the wall. There are also some bigger details, like the many giant posters, which serve to build a background for the game world.
The main game mechanic is the ability to switch colors between red and blue, and like in
Outland
, your own color will make you immune to obstacles of the same color, but it will also flip platforms of the other color out of existence. Platforms won't fade in on a space occupied by the player character, which means you can (and sometimes have to) use that to make a path through solid obstacles to navigate quickly and safely through a level. The game is forgiving of mistakes though, with its many checkpoints, and dangers can often be waited out from a safe location, meaning the game should also appeal to players, who have less experience with platformers.
What makes the game so good, in my opinion, is that the developers have found a great balance between different kinds of levels, have made a simple story that works, and have tossed in good incentives for replays and exploration, like difficult-to-get collectibles and several hidden areas. Most of the levels are traditional platforming stages, which are either short and focused on speed or long and focused on avoiding dangers. Every now and then, there are levels which are mostly just casual transport stages, where you're blown vertically across the stage and only have to adjust your course a little and flip boxes and other obstacles in and out of existence. I've also encountered a multi-stage boss battle, where I had to dodge lasers while setting off explosives.
I've put about an hour and a half into the game, and haven't encountered any technical issues on Nvidia graphics yet. When I tried to run the game on integrated Intel graphics on my laptop, however, an information box popped up to inform me of the requirements—a good alternative to just letting the game crash, like most do.
The game can be bought from
Steam
or as a Steam key from
Itch.io
.
About the game
(Official)
On Rusty Trails is a modern, illustrative platformer, set in a world constantly reacting to your change in identity. You are Elvis. Home owner, triangular metal person and lover of dryness. A sudden thunderstorm leaves your house dissolved into a pile of rubble. Only lightning-fast reactions will keep you from a looming rusty funeral. Don your Shifty Suit to incognito yourself and and walk among suspicious hairy folk. Perilous puzzles and prejudiced platforms will bar your way in this deceptively complex gaming experience.
Some you may have missed, popular articles from the last month: