Here's the news you have been desperate to hear, Deus Ex: Mankind Divided [Official Site] is officially heading to SteamOS & Linux and it's being ported by Feral Interactive.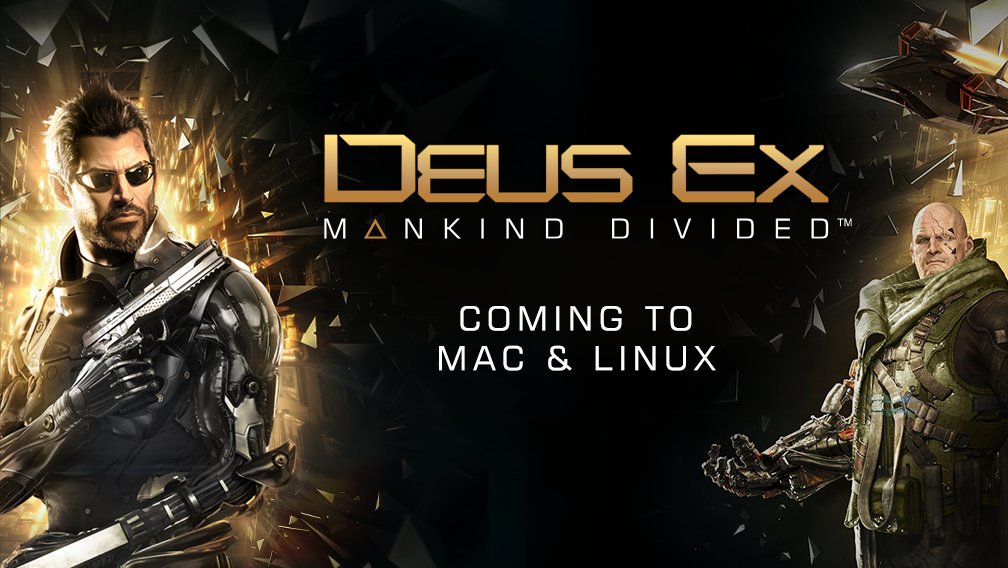 Deus Ex: Mankind Divided is coming to Mac and Linux this year. Embrace what you've become. pic.twitter.com/0AS5HCQpaI

— Feral Interactive (@feralgames) September 15, 2016
They have confirmed the game will release this year, but they aren't being any clearer than that right now. Could it be my early Christmas present? Oh please say it is–although even sooner than that would be great!

From the Press Release:
Quote"Over the past 16 years, the Deus Ex games have been leaders in game design, expertly blending innovative storytelling and gameplay within a compelling game world," said David Stephen, Managing Director at Feral Interactive. "Deus Ex: Mankind Divided takes it to the next level, giving players an unprecedented degree of freedom in a spectacular cyberpunk setting, where their actions shape both narrative and gameplay."

They will announce the required PC specifications closer to the launch date.

Incredible news! I played through the previous game years ago and thoroughly enjoyed it. So I am already a fan of the series.

It's worth noting that reviews for the game overall on Steam are "Mixed", mainly due to microtransactions and an apparent abrupt ending. As usual though, I reserve all my thoughts on it until I actually play it.

It's not cheap at £39.99, so at release you may need to dig a little deep into those pockets of yours. It also has a £24.99 season pass, so hopefully given that price it means extra actual story content will come too.

It's also one of a select few games that you can buy bundled with a Steam Controller, so if you don't own one it's a chance to get some money off buying them together.

About the game
The year is 2029, and mechanically augmented humans have now been deemed outcasts, living a life of complete and total segregation from the rest of society.

Now an experienced covert operative, Adam Jensen is forced to operate in a world that has grown to despise his kind. Armed with a new arsenal of state-of-the-art weapons and augmentations, he must choose the right approach, along with who to trust, in order to unravel a vast worldwide conspiracy.
Some you may have missed, popular articles from the last month: