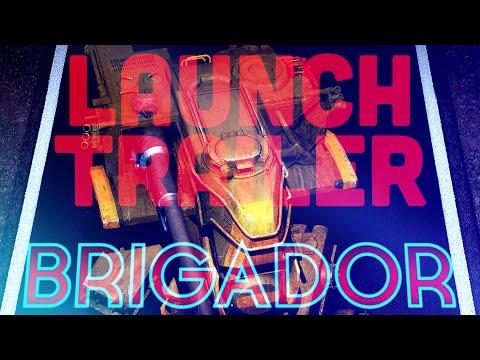 I have a real soft spot for Brigador [
Official Site
,
Steam
], it's a rather good-looking isometric mech action shooter, where you can destroy everything on the level. The new control scheme makes it so much more playable, it's fantastic.
You're essentially going through different maps blowing up specific buildings or enemy units, and boy is the destruction beautiful in Brigador. Stomping on little men, annihilating tanks or blowing up entire buildings, it has it all.
It has a campaign, a "freelance" mode which is essentially a Skirmish mode as you pick your pilot, mech, level and so on and plenty of customization.
I had real issues with the previous control method, which felt a little awkward and cumbersome. They recently added in a more twin-stick like movement control and it's damn fine.
It's a little confusing to set it up correctly, but if you go for "Screen Absolute" in the control settings, it's basically normal twin-stick movement. Some units are still tricky to get to grips with, especially the walker mechs as their head and body rotate differently, but it's still improved with this control method.
The game does still have it's issues, one annoying one is the range lines of your weapons don't match up to the cursor, which actually makes aiming a nuisance to get correct. You're constantly having to adjust your aim as it doesn't go where the mouse actually is, but a bit further:

Overall, the game has vastly improved by letting you pick your control scheme, but they could have named them a lot simpler to avoid getting people confused.
If you want a game with good graphics, tons of destruction and don't want to break the bank, then consider looking at Brigador right now.
I am still surprised at how little traction this game got, as it's really quite good.
Some you may have missed, popular articles from the last month: