Pro Pinball Ultra [
Steam
,
Official Site
] was released for Linux this year and a GOL follower gifted it to me, so I took a look to see if it's actually worth others picking it up.
We lack a variety when it comes to Pinball games, so I was really hoping that this would be reasonably good.
The initial bit that put me off: the first thing it presents you with is a login/registration screen. I don't like any game that makes me do that, especially a single-player Pinball game. You can play as a Guest, so you don't actually
need
to do any registrations. The problem is, it doesn't just link to your Steam account, you have to manually sign up with an email, username and password. No thank you, any time you do this in a game you end up getting their junk emails sent your way.
The second annoying thing: the game will download additional content of around 866MB before you get to do anything else. Each time you pick a different pinball machine it will need to again download an additional bunch of data. Each time it downloads, it then needs to unpack the content too. So there's quite a bit of waiting before you can event get to smash some balls around.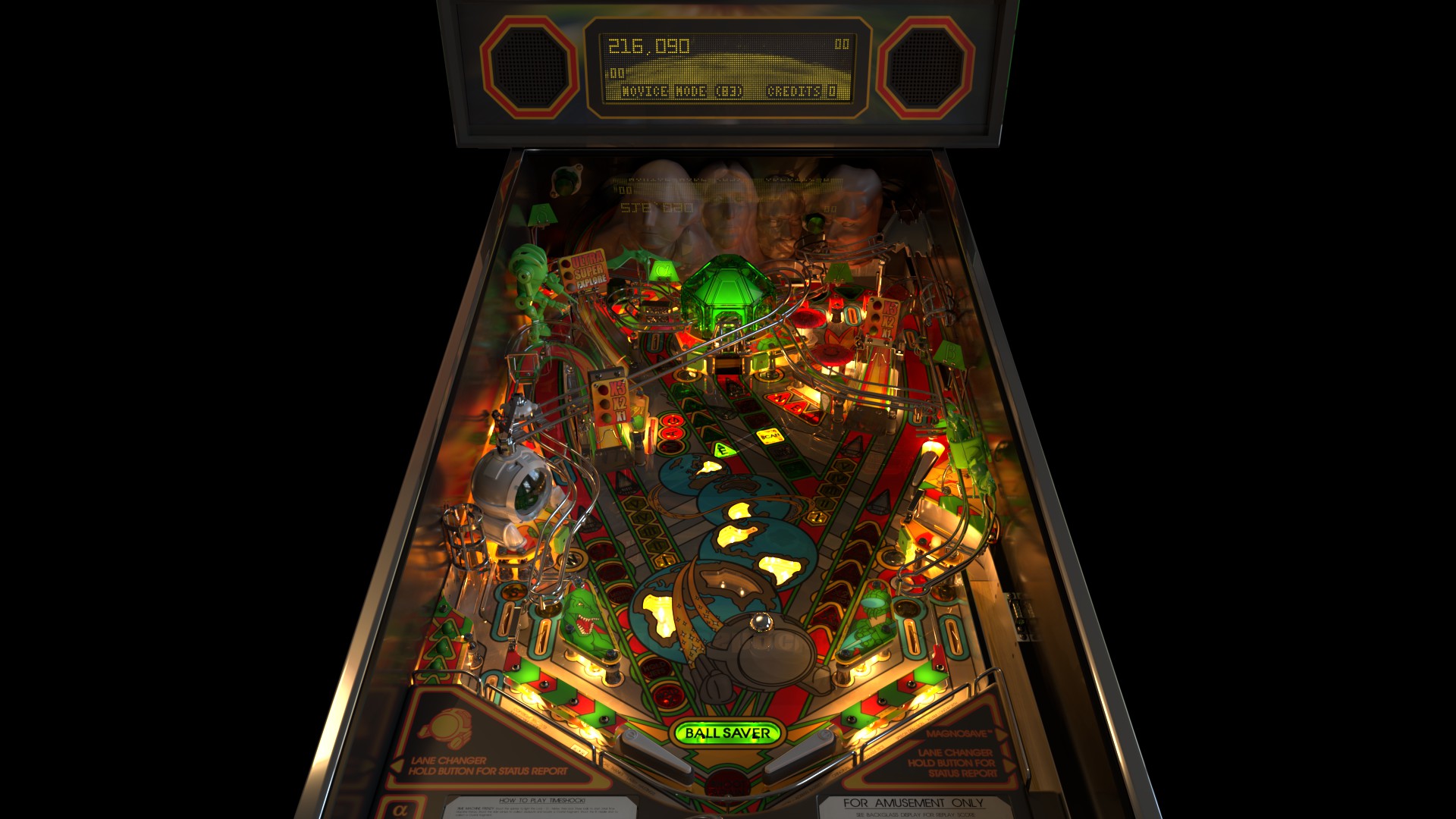 You also might want to write down the controls or attempt to memorise them. As simple as they are, I haven't found a way to bring them up in-game once you dismiss them and I forgot one key that I just couldn't get to work and I had no way of knowing what it was again.
With the annoyances out of the way, it's actually not bad. It certainly looks good, seriously beautiful actually. Crystal clear graphics that look reasonably realistic too, with different angles available to view. It's easily the most realistic looking Pinball game I've ever seen.
The only thing I'm not too certain about are the physics of it. It does seem at times that the hitboxes need a bit of adjustment, as I've been able to hit the ball quite easily when the ball is just out of reach. The ball doesn't seem to act like I would expect it too either, but it's possible I'm just so badly out of practice that it is normal.
Once you get past the initial annoyances, it's not a bad game overall, but I don't know enough about Pinball anymore (loved it years ago, but it's been a long time) to really get invested in it.
It seems like a game for people who already know exactly what they are doing. You can click the little "i" button in the corner and scroll past the story nonsense to learn some of the functions. Why they put the instructions in a hidden away place only after you scroll past a bunch of pointless story I've no idea.
It at least works without an issue and it's really smooth for me. If you're already into Pinball you will probably quite like it.
Some you may have missed, popular articles from the last month: