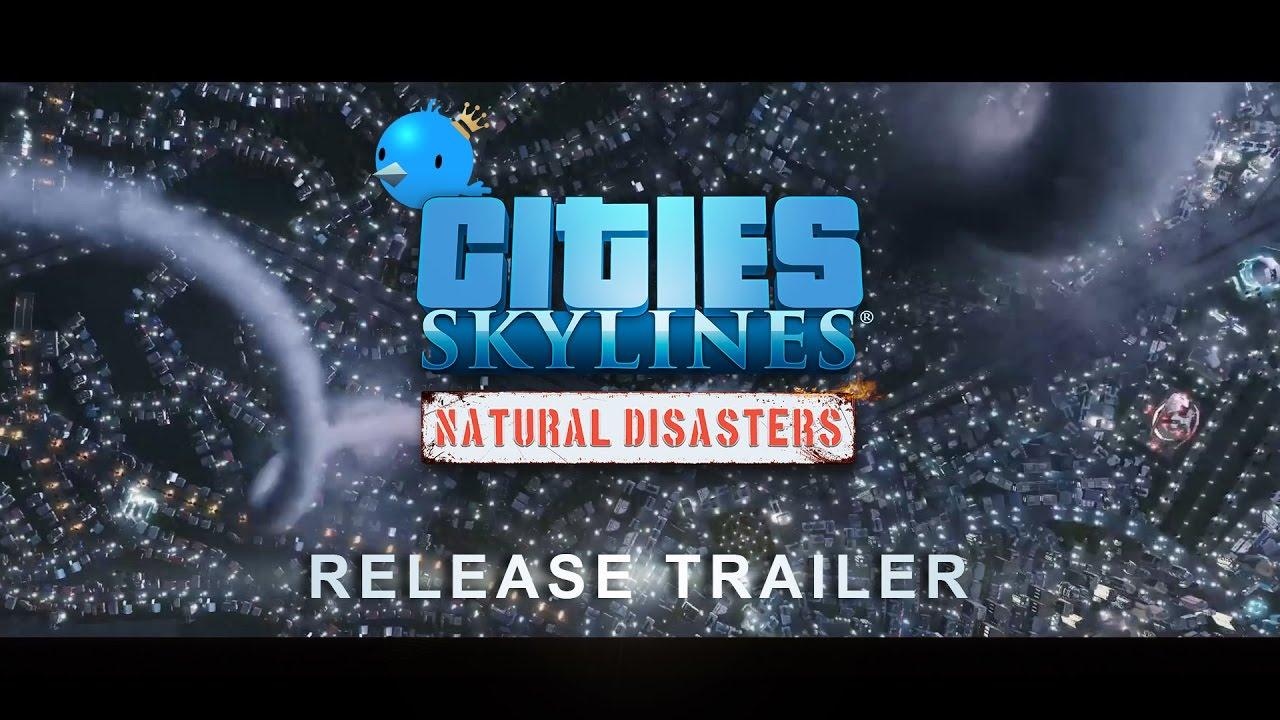 Thanks to my contact at Paradox, I have been able to test the new Cities: Skylines - Natural Disasters DLC [
Steam
,
Official Site
] before release. Here are my thoughts on it.
Disclosure
: Key provided by the developer.
Cities Skylines is a true gem. We don't have many city builders on Linux, so when it arrived it was to the joy of many. It didn't have too many features at release, but it did give them a foundation to continue to build upon. They have continued to flesh it out with free patches and multiple DLC since release.

The new DLC adds in a bunch of disasters that can happen at random: you can be up against tornadoes, meteors and more. You can also make them happen manually, if you want to wreak havoc on your own cities to see how they would hold up.
Disasters is truly something the game had been missing, something other city builders generally have and so it makes the game feel more complete. I get that not everyone will want it, so even if you do happen to own it, the disasters are entirely optional, which is great.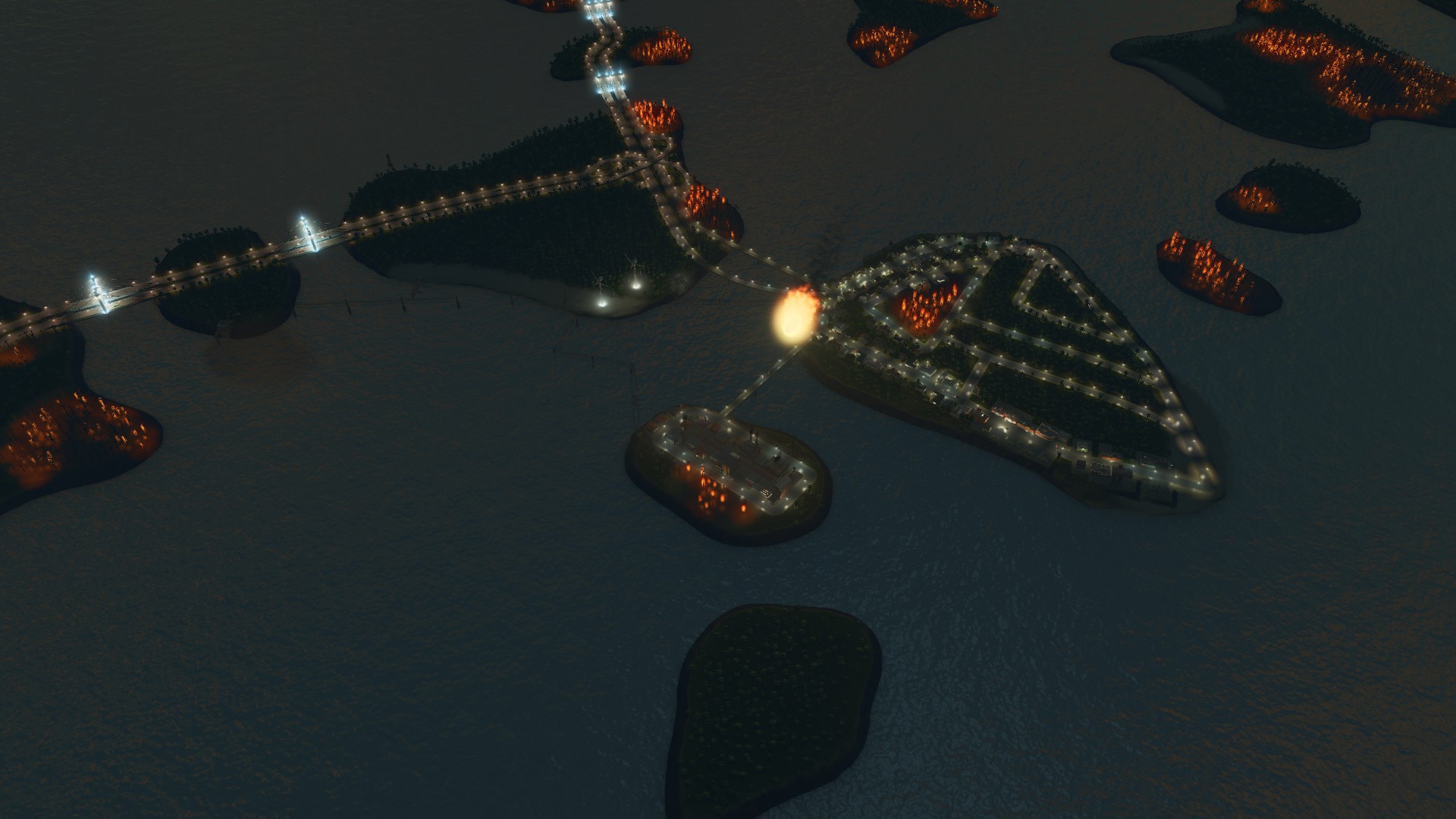 The disasters themselves are incredibly impressive! The meteor strike has to be my absolute favourite. The sheer destruction they can cause is sure to put even the best strategist into a panic.
The way a meteor strike can create tidal waves after impact is crazy: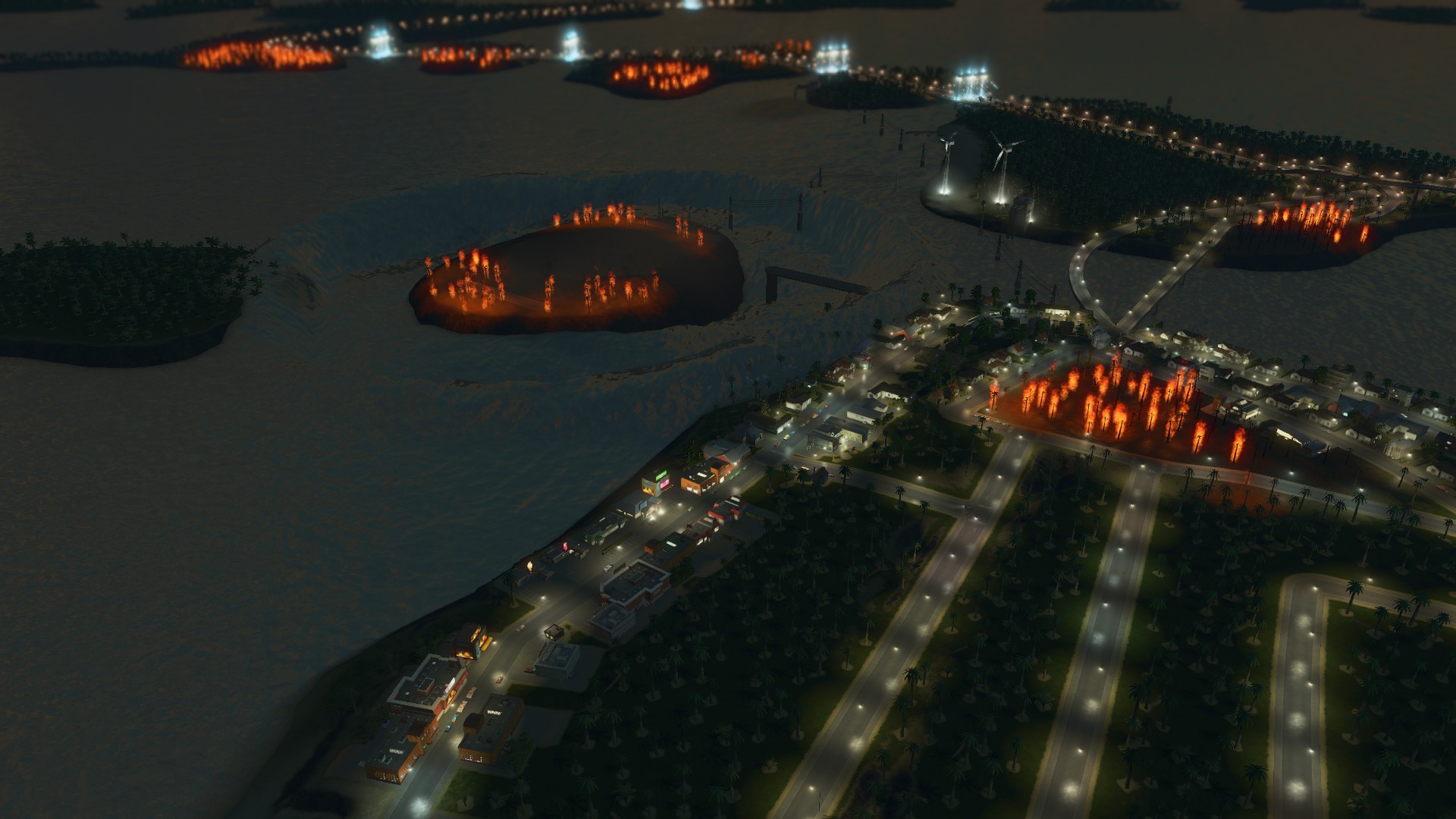 This created a sticky situation, since my entire industrial complex had been destroyed and a tidal wave was heading towards my residential area. The panic you feel is very real too if they happen at random.
The tornado has to be my second favourite! There's not much you can do to make a tornado look good, since it is just wind after all, but what they have done is beautiful. The high-speed swirling winds, mixed in with lightning as it eats up buildings and vehicles completely took me by surprise, they really have captured how powerful nature can be.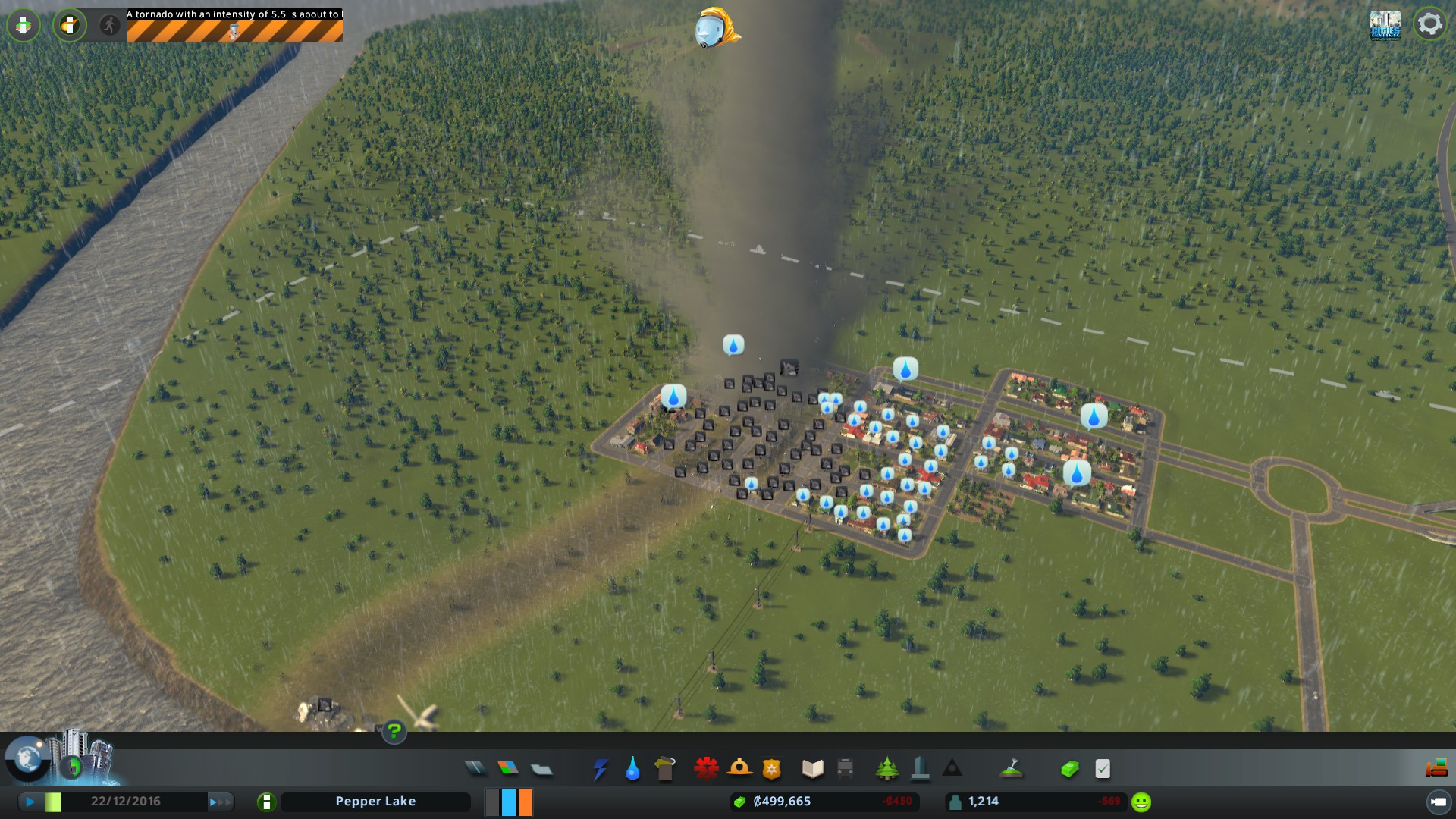 You do have a chance to be prepared too, since this new DLC introduces a couple of new items to build. For the meteors you can build a massive satellite dish to give you an early warning, but either way there's not much you can do to help other than provide shelter for your citizens.
What is also great, is that DLC like this enables people to come back to the game who may have felt it got a little stale (like me). I hadn't touched it in a long time and it reminded me of just how beautiful the game really is. There aren't many city builders that can compete graphically with how gorgeous the game looks, even if it is on the simple side it's still great.
Natural Disasters also comes with five different scenarios, each gives you an interestingly designed map with different possible disasters and targets to hit. So it adds a new element of strategy to a previously rather sandbox title. I hope to see more of this in future from both the developers and from the mod community.
The base game has also been updated for free, which gives everyone the Scenario Editor which enables everyone to make their own. A rather nice addition that and I can't wait to see what people come up with.
I haven't been able to test the different radio stations that were added in for free, as they didn't appear in the Linux review build and they don't seem to be in the now released build either. Paradox is aware of this after my email to them a few days ago, so hopefully they will get them in.
It expands an already fun game, with more features people have directly wanted and requested. You can't knock them for that and it's been a blast to play, figuratively and literally—what's that in the sky—oh crap.
I've had masses of fun trying out all the different disasters in the game and it really does make the game feel a lot more interesting. It's a nice change of pace for an otherwise slow simulation game.
For fun, I destroyed a Dam with a meteor just to watch the water come gushing down and take out parts of the city and it was really quite amazing to watch what happened. My only real issue is with the water physics, as it appears to be really slow to update at times. It took a good while for the water to properly realize the Dam was gone for all the water to come gushing down, but once it did it was sure a sight to see. I was zooming in and out all over the place to get an idea of the scale of destruction and it was immense.
It's well worth picking up.
Some you may have missed, popular articles from the last month: