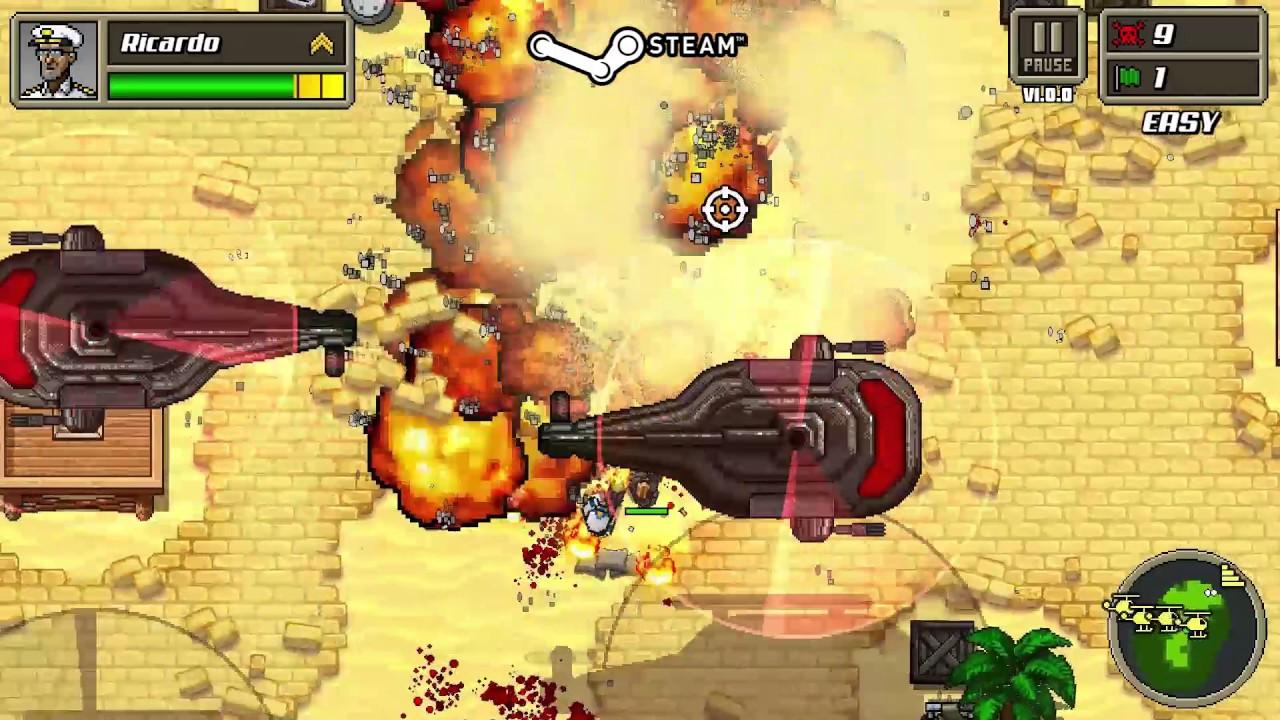 I briefly covered
Kick Ass Commandos
some months ago, while it was on Early Access, and now it finally has its finished version available on Steam
since November 17th
. If you count all the reviews from Steam users so far, it has collected 187 positive ones against 6 negatives only.
If you're unsure about whether you would like the game or not (or if the amount of explosions make you think you won't be able to survive for too long) remember that you can try the demo, which features five short levels. I played it for a bit, and if I had to sum it up, it's like a combination of
Hotline Miami
with
Broforce
. The controls are as simple as to move with WASD keys, aim with your mouse and shoot with Space or Left Click, and step on the power-ups to pick them; and you don't have to do anything else to control the sidekicks you'll be unlocking, because they exactly repeat your actions, so for instance if you move right they will move right, if you shoot they will shoot as well, etc.; what varies though is the weapon every character uses.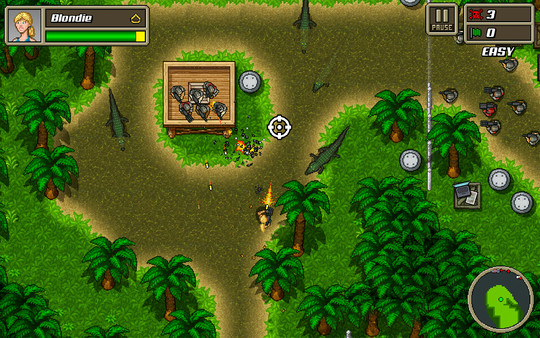 Also, despite the fact that everyone has infinite ammo, it surprised me that it isn't as 'mindless' as it might seem in the trailer: the characters move slow (they're basically walking), the enemies can be pretty resistant, and in a lot of situations you need a more tactical approach, because although you need to be shot a couple of times to die, if you act reckless you and your squad will be defeated in a matter of seconds. You have four levels of difficulty, and in the hardest one ('FUBAR') you directly have to use every single element in the environment as a shield to survive, because a fast and efficient accuracy simply won't be enough.
The only issue I found is that it wasn't possible, at least for me, to zoom out, so in several occasions I died because an off-screen enemy shot me and I couldn't do anything to foresee the attack. If an option like this is present in the game honestly I couldn't find the key to activate it. But apart from this problem, I think the game is incredibly fun, so this is another one that sooner or later I will be buying and playing.
I hope the developers eventually add a level editor, because a game like this would greatly benefit from a feature like that.
Finally, Liam also has access and will also be giving it some thoughts sometime soon.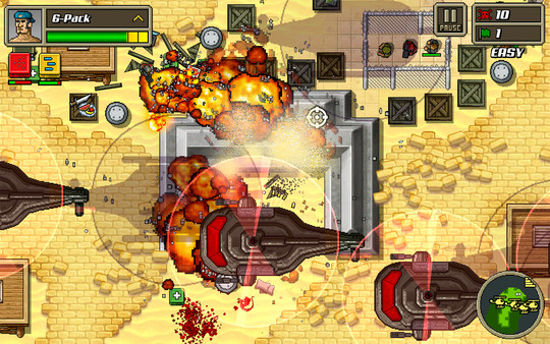 Official site
:
Kick Ass Commandos
Steam store page
:
Kick Ass Commandos
About the game (Official)
Lock and Load! It's time to KickAss and... Well, it's just time to KickAss. Grab your machinegun, flamethrower, rocket launcher and grenades. Assault the enemy base and free commandos to join your team while you destroy everything you see. Make your way through enemy bunkers to rescue your comrades, and kill everyone else you encounter!
Features
- KickAss Action
- Weather Forecast: Bullet Storm with Hail of Grenades
- Explosions. Big, Big Explosions.
- Did we mention the Explosions?
- Grenades, Flamethrowers, Machineguns, Rocket Launchers
Some you may have missed, popular articles from the last month: