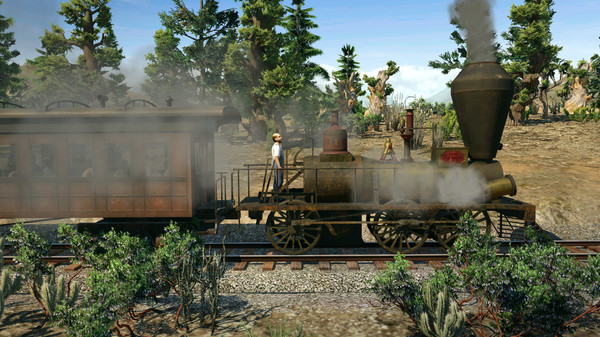 Transport Fever [
Official Site
,
Steam
,
GOG
] is an interesting simulation game, but sadly it does have a lot of issues. Performance being the most major one, with it all over the place.
The developers have outline their post-release plans
in a news post
, and it sounds like they are taking all feedback on.
QuoteBased on this, let us present our post release plans. First, we will release another patch to fix the few remaining crashes and clarify the game-play mechanics. For instance, there are some inconsistencies with the catchment area of stations, and running lines with vehicles waiting for full load is sometimes destroying the line frequency, which then leads to industries stopping production. Also, it seems to be unclear that industries with full output stocks stop their production, so a player has to be informed when only a part of an industry chain is connected.

Once the game is running stable for everyone, we will focus on improving the performance. We understand that performance is suboptimal in certain cases, heavily depending on graphics hardware, but generally in the late game. Therefore, we plan to release a major performance update to address these issues.
I am looking forward to the patches, as I don't really want to go back to the game until it's sorted.
It's not that it's a bad game, far from it, it just has a bunch of issues that really should have been sorted before the release. Inconsistent UI, performance problems (sometimes major too) and so on.
Some you may have missed, popular articles from the last month: