Angeldust [
Steam
,
Official Site
] is a late night discovery after trawling through Steam around midnight last night. It's free to play, looks amusing with the colourful cartoon-like characters so I gave it a go.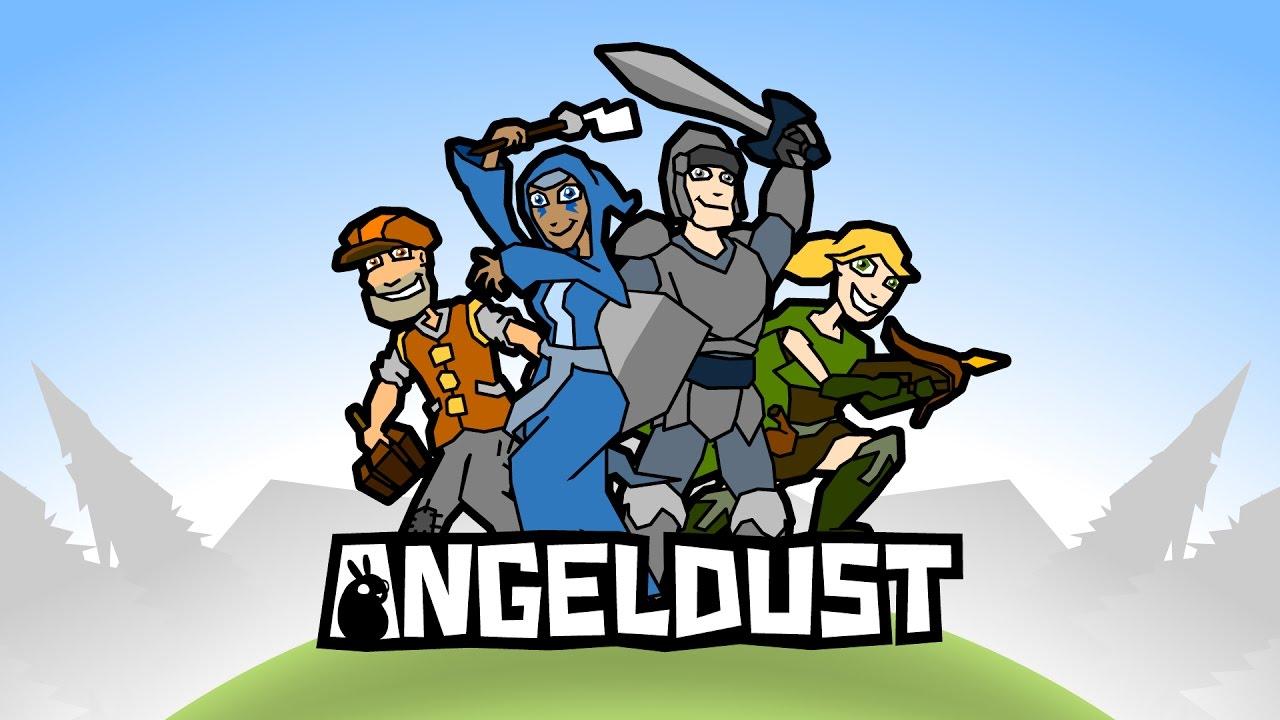 You will need to
register here to play
, as it seems clicking register in the game causes it to crash to the desktop.
It seems like a game designed for a younger audience, but when I asked how to mine anything as my equipment didn't do anything and the game offered no tutorial the only response I got was "just go to youtube dumbass". I regret trying to talk in an online game once again.
You mine random resources and fight enemies to earn gold, which can be used to unlock other resources from the shop. There doesn't seem to be any in-game purchases, so it at least has that in its favour.
The characters are all 2D, which looked amusing at first, but playing it is just completely weird. It doesn't really make any sense.
The only place I found where I could build, was this tiny plot of land the game gives you. Everything feels terribly limited and poorly designed.
You can play it online or by yourself, so that's nice for people who don't want to play with the instantly idiotic and hostile community I found.
Honestly, apart from the price there's nothing really interesting about the game. Minecraft if you can afford it offers a much better experience.
Some you may have missed, popular articles from the last month: