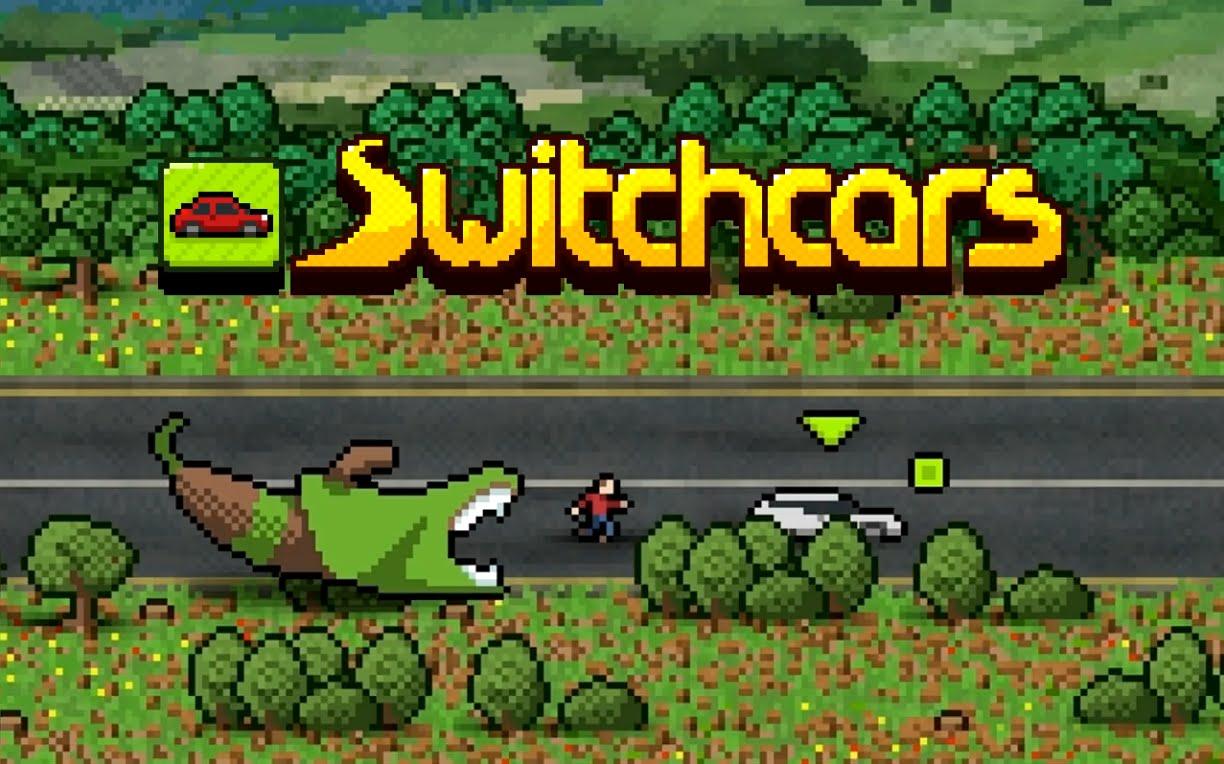 Switchcars [
Steam
,
Official Site
] is a game I've been putting off trying for quite some time to wait for it to get polished up some more, but now I've jumped in at the deep end of this arcade style roguelike.
You will be jumping between different zones, with completely different roads, rail tracks and so on. You will need to acquire vehicles to travel across these zones and upgrade them with power-ups. It's a very interesting idea and it works out quite well.
I must admit, it's actually quite amusing. Even the tutorial made me laugh a bit when you jump between zones in a boat from water to road and you end up grinding along for a moment.
My first actual run finished as quickly as it started. I tried to use my grapple on the back of a moving car and slammed right into it and quickly met my maker.
In my second run, I collected a nitro power-up and decided to go as fast as possible, but I ended up smashing into a guy riding an elephant.
I later commandeered a train, but the level quickly warped onto a road so I was left grinding along to find a new vehicle.
Also, my elephant caught fire and I was unable to put it out — R.I.P stompy.
This game will make for some amusing tales that's for sure. I'm surprised by it, as it's a genuine bit of fun and the game itself is quite cheap. I'm only putting it down now as I have other things to do, but it's one game I plan to play more of as it's really quite fun.
Some you may have missed, popular articles from the last month: