Update
: It now works, as my GOG contacts have fixed the package after I sent emails to them.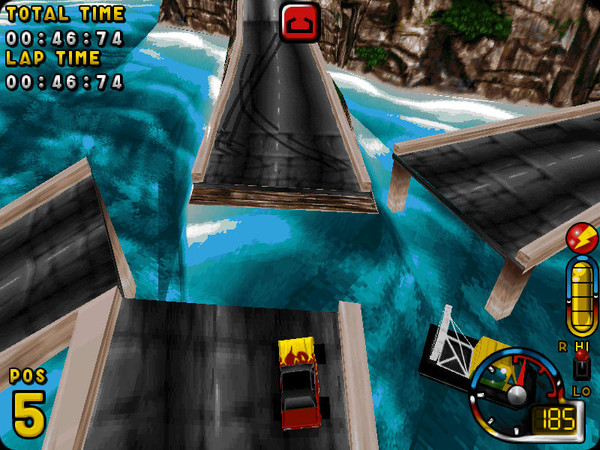 Thanks to
GOG
and DOSBox, Linux gamers can enjoy the classic crazy racing game
Ignition
, which originally released in 1997.
As usual for GOG, the game comes with a ready made DOSBox install. All you need to do is run their simple installer and away you go.
GOG provided me with a copy to try out, but sadly it
doesn't
seem to run. This is a first from GOG classic games that hasn't run and I have reached out to them to see what's up.
It loads DOSBox, then my screen goes black as DOSBox tries to run and then it dumps me back into the desktop in a really low resolution.
About the game
In an exotic range of vehicles and around some of the harshest circuits ever devised, you've got to ram, nudge, barge and otherwise cheat your way to victory. If you spot a sneaky shortcut, then use it - if your opponent's hugging the cliff edge then give him a nudge and a salute as you cruise into the lead and he cruises into a deep gorge.
Out on these panoramic race circuits, you'll get to drive the weirdest range of vehicles. Speed merchants can try the Bug for size, style victims can hop in the Redneck and those with a taste for the bizarre can drive the bright yellow school bus through the opposition.
Once you've beaten the computer controlled cars, grab a mate and test the multiplayer mode. You won't need no steeenking modem to play head to head in this game, though, because Ignition features a unique split-screen mode for up close and personal racing.
Some you may have missed, popular articles from the last month: