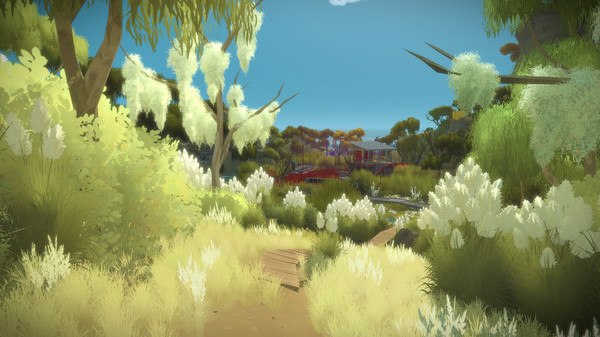 For those of you interested in seeing The Witness [
Official Site
] on Linux, it seems Jonathan Blow mentioned it again recently in a livestream in response to a viewer question. It's hard to argue with what he's saying.
You can
see the video here
, skip to 27:10.
I took some time to listen and note down what he said if you don't want to/can't watch it. He starts off by explaining the rough time they had when it came out on Windows and then moves into talking about Linux directly:
QuoteOn Linux, the situation is way worse. Few people will buy the game, we know that because we've sold games on Linux before. The percentage of people who have support problems is gonna go way up, relevant to any other platform. So basically, we're just inviting misery to ourselves for people to complain about problems, and for us to the fix the problems. It's not worth it for this game. Braid we got away with it as it has a much simpler rendering engine. Porting that to Linux, we still had some issues, but for the most part is was alright. Maybe someday in the future if we have a Vulkan renderer and if Vulkan runs well on Linux, and if Vulkan doesn't destroy itself with driver shenanigans then in that kind of case me might be open to doing it, but an OpenGL version forget it.
Myself and Jon had a bit of a falling out a while back over something trivial, so he still has our @gamingonlinux account blocked on Twitter. I fully respect him though and I won't argue against his points here, as I think he's mostly right.
We are still a small market, growing yes, but still small and not worth the time for everyone just yet.
Our drivers are certainly better than they were a year or two ago, but they still have ways to go. Remember, I do speak to developers regularly about the issues they face, and OpenGL bugs or low performance issues are always top of their lists. Thankfully, with more high profile ports arriving on Linux like Deus Ex, Mad Max, Tomb Raider and more, driver developers have more demanding Linux ports to test their games against.
It is really interesting to hear that he's interested in Vulkan, so it's a really nice surprise. He's not saying they will do it, but it's possible if they do get a Vulkan rendering engine in future.
Thanks for sending me the link, Till!
Some you may have missed, popular articles from the last month: