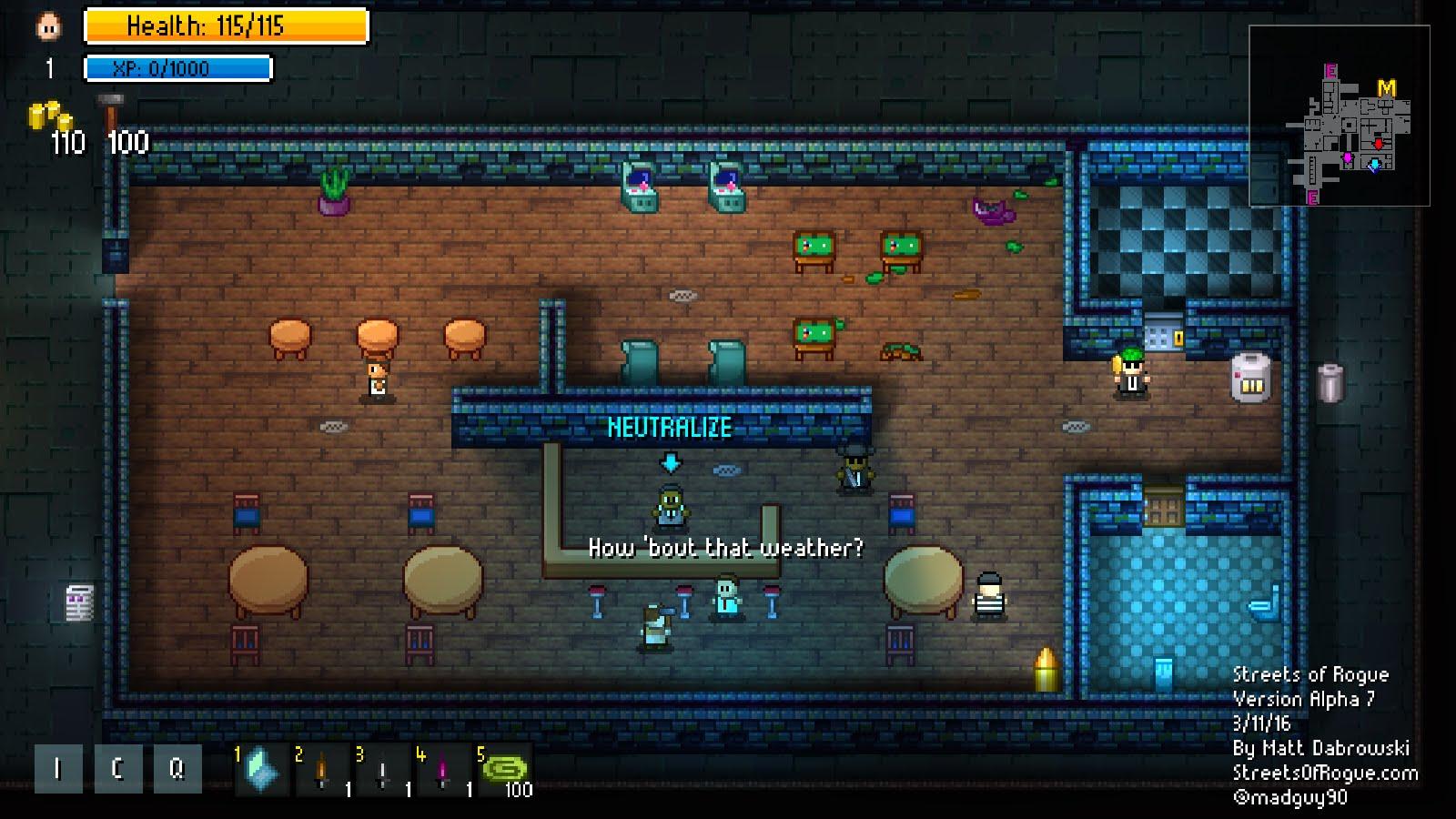 Streets of Rogue
, the rather excellent open-world roguelike has been updated again. Two major new features for the online mode are NAT punch-through and automatic port forwarding to make connections easier.
You can download the latest build for free
here
.
I am hoping this will solve the issue that myself and Samsai had, as we were unable to connect to each other. I could see his game but not connect, whereas he couldn't even see mine.
About the game
Streets of Rogue is a rogue-lite about player choice, freedom, and anarchic fun, developed by Matt Dabrowski. The game takes inspiration from fast-paced top-down rogue-lites like Binding of Isaac and Nuclear Throne, and adds free-form, experimentation-driven, emergent gameplay elements of RPGs like Deus Ex.
Rather than taking place in a dungeon, the game is set in a functioning, procedurally generated city, where complex AI informs denizens from all walks of life, who are just trying to get by in their daily activities. In order to progress, the player will need to accomplish specific mission goals in any way they see fit through use of their special character traits, items, and the environment.
Some you may have missed, popular articles from the last month: