Hidden Folk [
Steam
,
Official Site
] is a hand-drawn interactive 'find the character' game. Think of it like an animated 'where's wally' (that's Waldo to you Americans).
Disclosure: Key provided by the developer.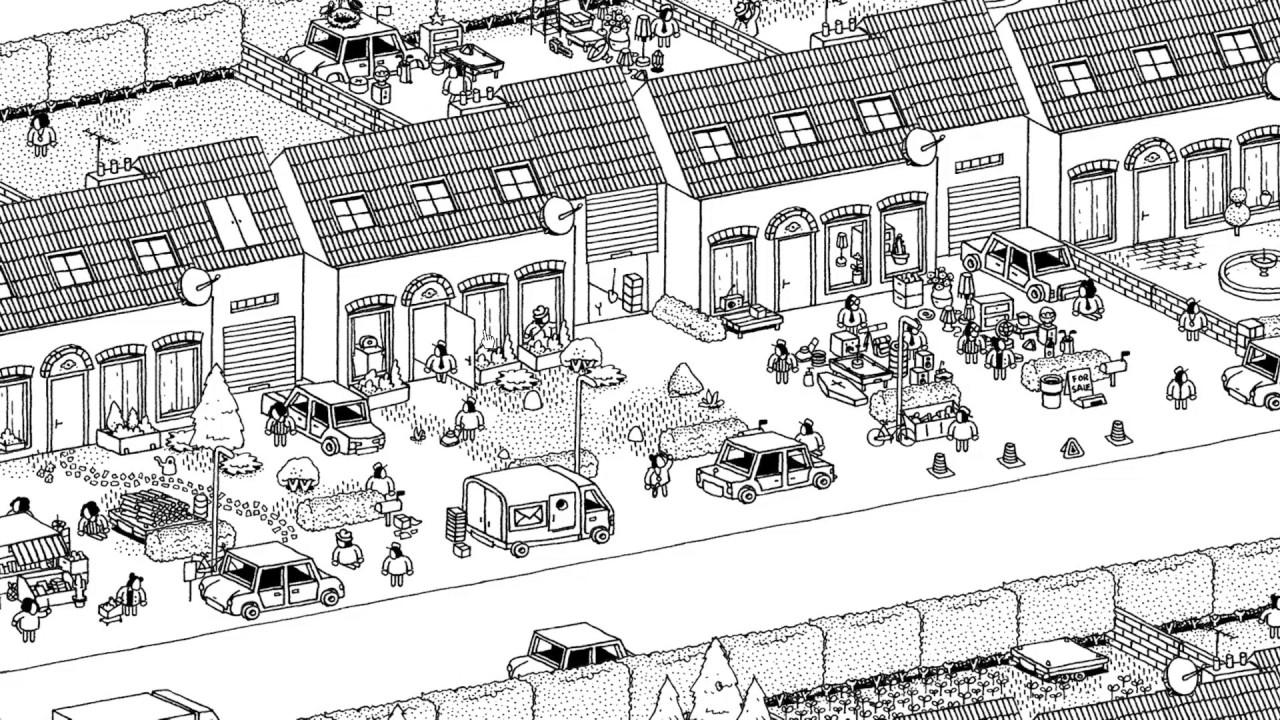 You're essentially looking for set characters or objects on an animated map. You will cut bushes, poke and prod various characters as they make funny noises and make monkeys fall from trees. I've enjoyed it quite a lot, but it's not as easy as it may seem. I do like the fact that I don't have to find every single character or item to progress to the next level, this helps alleviate frustration.
You can click on the character or object in the list at the bottom of the screen and it will give you a small riddle to help you find them. Some of them are a little cryptic, but also slightly amusing too. You can click literally anywhere and on anything without any penalties, which makes the game so relaxing, since you're not punished for picking incorrectly. It's all about your focus and how well you can pick out these characters and object from everything else going on.
It has three different colour modes if you find the black on white too harsh on your eyes. You can invert the black and white (to have a black background) and also have a sepia mode, if either makes it a better experience.
What truly makes me laugh and appreciate it, is that all the sound effects were made by adults with their mouths. The high pitched "bibibibi" in particular is hilarious once you know this. The more I played, the more I giggled at their sound effects, just picturing these grown adults making silly noises with their mouth and have it turn out so well.
The levels range from massive camp sites, to tiny zoomed-in mini-levels and it's an all around polished experience. One level was almost lemmings-like with you helping a little person cross the map, which I wish there was more of with a slightly increased difficulty as that would have been even more fun.
A good game for both adults and kids for sure. A great take on a classic kids picture book in modern form.
The only single let down is that there amount of sound effects and animations are limited per level.
Try it out for sure and tell me what you think!
Some you may have missed, popular articles from the last month: