This colorful game with tactical battles looks interesting. The developers have asked for feedback in the build up to the launch of their crowdfunding campaign.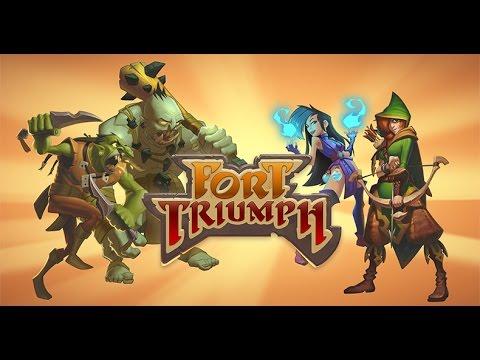 Fort Triumph [
Official Site
] marries the tried and true mechanics of controlling a small group of specialized heroes against tough odds with a fantasy setting. Expect to battle goblins, the undead and other nasty creatures while unlocking new abilities and powers for your characters. I played through the three levels available in the public build and had a nice enough time. Interacting with the environment, crushing enemies with pillars or knocking them back with crates was something different than the usual tactical RPG fare. I also appreciated the fact that the objectives for the missions were varied and sometimes changed.
If you're interested in giving the game a test you can either get the latest build through
Game Jolt
or
Google Drive
. Please send your feedback to Shay@Forttriumph.com . You can also reach the dev through
Twitter
.
The public build worked just fine for me on my AMD card with Mesa but I'm sure that having reports on all sorts of hardware and configurations will be useful to the developer. This is a pre-alpha build so expect rough edges and placeholder assets. At the launch of their Kickstarter later this month, there should be a newer and more polished demo to try out.
Some you may have missed, popular articles from the last month: