The Road Redemption [
Steam
,
Official Site
] developers have now updated the Linux build of their combat racer and I've spent a little time testing it. It actually works pretty nicely now!
Performance wise on max settings it's been running very smoothly. I'm not surprised though, considering visually it doesn't look like it's doing a great deal to push the GPU side.
Here's a quick video of my screwing around while testing it today: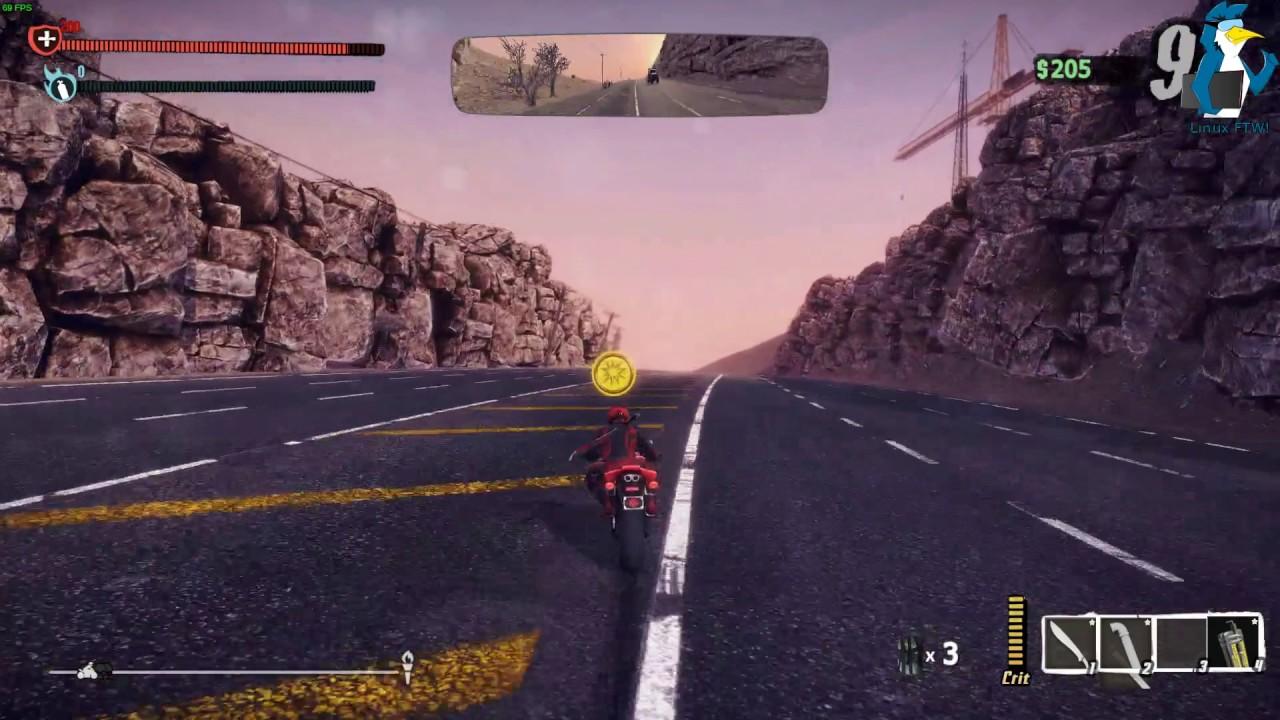 Gameplay, while fun, does feel like it lacks a little something. It feels quite easy, you can win races really easily by paying attention to the road, knocking a few people off their bikes and not crashing as much as I did the first few times. As for the combat, this also seems weirdly easy, there feels like there's no real challenge to it right now. Feels like a game that could really do with some higher difficulty settings for sure. They added more cars this time around, but the roads still feel a bit too empty, it needs just more of everything.
The online option is greyed out right now, so I can't test that for comments. Once it does have online play enabled, I will be giving it another test. With a game like this, online racing sounds like a lot of fun and would certainly be more challenging. Their plan for the online mode was to have 32 people in a game at once, which sounds delightfully hectic!
One thing I am really sad about is a lack Steam leaderboards. Seeing who got the quickest time or who earned the most cash during a race would be very nice to have. Seems like a big oversight not to have that in a game like this.
It's good to see it updated though and it's not bad at all, just a few tweaks to make it a little more difficult and it would be solid. Even so, it's still good enough for a purchase as it stand now in my opinion.
Some you may have missed, popular articles from the last month: