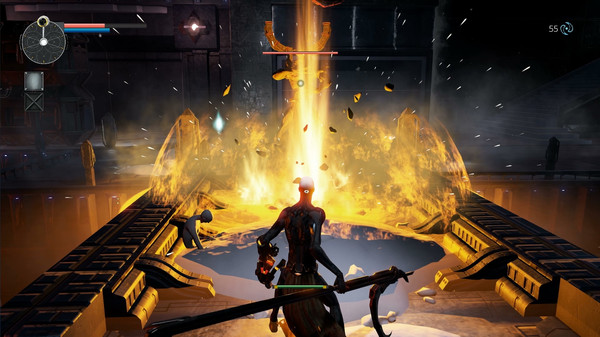 With not many hours to spare,
Hellpoint
, a dark future action RPG that will fully support Linux has been funded on Kickstarter. They've hit CA$ 53,043 with 14 hours left!
This is great, we need more decent 3D action RPG type games on Linux, so to see this fully funded is really good news. One of the few developers that seems to understand the Linux community too, reaching out to gather testers and being responsive to feedback.
I tested it out myself and it does seem pretty good. Graphically impressive, with a style a bit like the console game Destiny, but I do hope they work on the controls. It feels slightly clumsy, but it is only a tech demo to show it off. Feels pretty good with a Steam Controller too.
Also, if you haven't already, check out their
demo on Steam
. Well worth a look! It's due for general release sometime around March next year, so it has a while to evolve into a full game.
About the game
Hellpoint is a dark sci fi action RPG set in the aftermath of a massive quantum cataclysm. Every living being quickly lost their mind as their memories and bodies were merged with alternate versions of themselves from parallel universes. The accident also attracted entities of immense power that should have been left alone, in the depth of other dimensions.
You play as a mysterious nameless character whose intentions are entirely determined by your choices. You wake up in the derelict Irid Novo space station, in orbit around a super-massive black hole.
Some you may have missed, popular articles from the last month: