I've been chatting to the founders of Parsec, a new game streaming service that allows you to stream games from any cloud machine to your desktop. They just released Linux support and apparently it even works on streaming to a Raspberry Pi.
You might remember I checked out another recently called Snoost, but I was sadly left unimpressed as it just didn't work properly.
I actually love the idea of game streaming services. As a fan of TV/Movie/Music streaming and a subscriber to Netflix, Amazon Prime and Google Play Music I can certainly appreciate the appeal for games as well. Running a game your computer perhaps cannot handle or from a different operating system (like Windows games for us) is certainly an interesting and useful idea. Sadly, it never usually works well. Enter Parsec, which has genuinely blown me away.
Note: The actual Parsec client is free to use, you only pay for the cloud hosting at whatever provider you want.
It works by streaming games from services like Azure, AWS, or Google Cloud, their partner Paperspace and others. It seems they will also launch their own managed service for the actual hosting of the PC that does the rendering for you, but that's not open to the public right now. Although, if you own a Windows license, you can actually host a server yourself too at home.
It uses a Windows host machine, with clients connecting from Linux, Mac or Windows to it. I appreciate plenty of you won't be interested, especially considering the host machine is Windows, but for me it's actually quite exciting tech. I'm a tech enthusiast who loves Linux, not a Linux zealot, so using things like this doesn't massively bother me. I'm not about to go and buy a bunch of Windows games to play in it, but I find it very cool anyway. For those of you who have some Windows games you really can't be without or various other reasons this just might be your thing.
Note: One drawback to how Parsec works, is that it requires games to be in Windowed or Fullscreen Windowed Mode for it to work properly. Some games can be a little tricky to get into those modes, so certain games may have issues.
What I really like about this service, other than the fact that you can use plenty of different cloud hosting providers is that it's not tied to Steam, like Snoost is. It will work with Blizzard, Steam, Origin and pretty much anything.
Another highlight of this service is that multiple people can connect to the same cloud server, so you could potentially split the cost with a friend, or play a game that only has local multiplayer with a friend in a different location.
The developers set up an Amazon AWS instance for me to play with for a while, so play I did, and play some more and some more and so on. I was utterly amazed at just how buttery smooth the experience was. I played Overwatch, on Linux, without feeling like there was a drawback.
You can read more about the technology behind Parsec in this detailed blog post by the developers. They tell me a lot has changed since then, but that should give you a reasonable idea.
Here's a short video to show you that it really does work: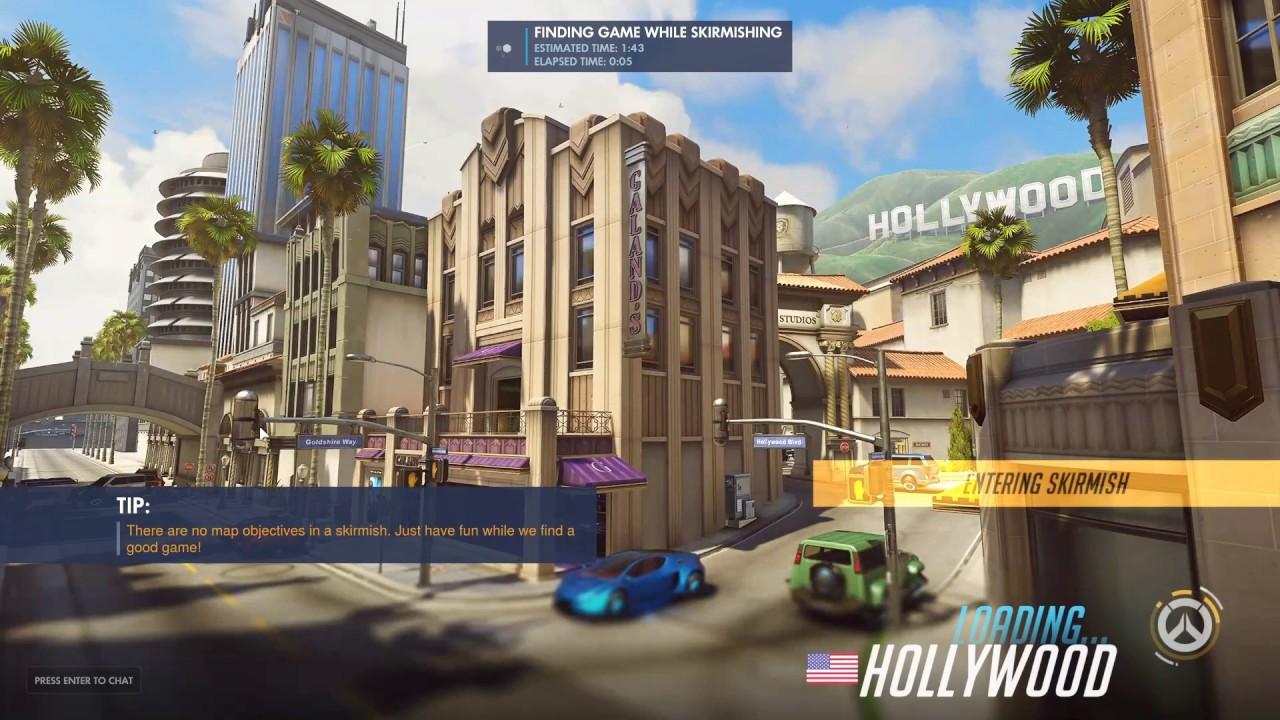 I really need a mousepad, my mouse keeps sticking to the desk making FPS games a nuisance.

You might notice a slight bit of blurring, which can be adjusted. They have some advanced settings you can manually adjust like a "Encoder Video Output Quality" option which auto adjusts based on your network, but you can set it manually for a super clear picture. I tried adjusting it manually myself and it seemed to work fine with an ultra clear picture too.
I also enlisted the help of our streamer, who happens to dual boot for the sole purpose of playing Overwatch. They tried out a game and loved it, to quote "I'm impressed, it really works! I would actually pay for this to not have Windows!". Well, that's pretty high praise.
The problem is as always though, pricing. All providers I looked up for the actual cloud hosting weren't exactly cheap. When you take into account you're buying the games, then paying the hourly fee for your time spent connected to your live server then it can end up costing a bit. Since you can run your own server for Parsec, that might not be an issue for everyone. Pricing is gradually coming down, since competition is increasing in this space.
Interesting stuff, but personally I have too many Linux-native games as it is to enjoy with my time. However, hopefully some of you found this interesting. It was certainly fun to give it a try and tinker with it. Check out the Parsec official website if you're interested in more.
Some you may have missed, popular articles from the last month: