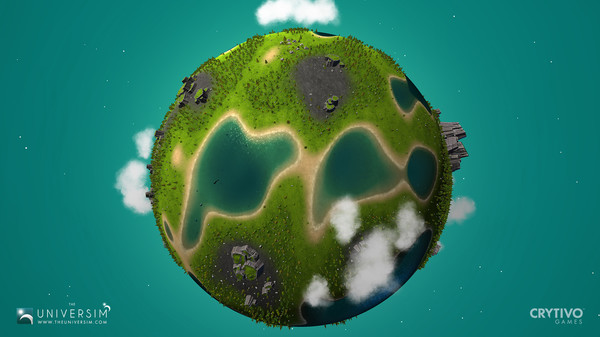 God game 'The Universim' [
Official Site
,
Steam
] now has a demo available on Steam if you're wanting to get an early look of this in-development game.
I have to admit, I'm
really
surprised they've put up a demo. The game is nowhere near being complete, or decently playable. The demo is even more limited and doesn't even work well on Linux. The demo gave me a black screen after the initial blurb about being in development. It seems this has already been
reported to them
. Annoyingly, even though I own the game as I purchased it directly and redeemed the key on Steam, I can't post in their Steam forum yet as I didn't pledge at a high enough level.
I do have Alpha access via their official website and the Linux download is a bit of a mess right now. On Ubuntu, you still need to install "mono-complete" to get it working, as they don't actually bundle anything it requires with it to even get the launcher working. That won't be an issue for the Steam release, since they will be required to have a properly working full build for Steam. They get a free pass on that for now though, since it's clearly alpha level stuff.
I tried to boot the latest alpha build that I can get from the launcher and it gives the same black screen, so this is firmly one to put back in the watch pile for now.
What is The Universim
QuoteThe Universim aims to revive the glory days of the god-game genre, and bring it into the new generation with fresh ideas and ambitious gameplay. With the powers of a god, you are unleashed upon the universe to begin forging your galactic empire in the stars. From dust to the cosmos beyond, your civilization will rise through the ages under your guidance. Yet, this is not the same static world you may be accustomed to, this is a dynamic, living world that is just as unpredictable as it is beautiful. Everything in The Universim revolves around dynamic gameplay. No two planets will ever be the same, natural disasters and other events can be triggered at any time, and the AI will react to the world in an organic and believable way. Although, it wouldn't be any fun if things don't get a little silly every now and then.
Some you may have missed, popular articles from the last month: