In need of a western themed adventure? Well, Dead Horizon [
Steam
] released recently and it's completely free!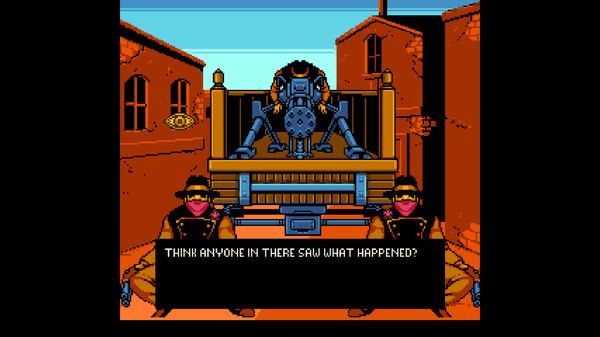 It seems they had a few launch issues on Linux, with the usual well-known Unity full-screen problems. If you don't get a mouse cursor, run this as a Steam launch option to run it in windowed mode:
Quote-screen-fullscreen 0
That enables the mouse to actually work!
I've tested it out a little and it seems to be quite interesting, with some really retro visuals. It has a funny mechanic where dropping the cursor to the bottom and pulling it back up draws your gun out. However, you can't always do that and the game politely tells you off when you're not allowed. I thought it was a little amusing. The writing seems quite fun too, light-hearted as it doesn't take itself too seriously but it's quite nice.
Certainly worth a look, especially as it's free you have nothing to lose.
About the game
QuoteDead Horizon is a short and dirty point and click adventure game for your home computer system. Play as Bonnie Starr, a former farmgirl turned infamous pistoleer as she attempts to gain redemption at the end of a gun.

Dead Horizon is inspired by the light gun games of old. No, not Area 51, Time Crisis or Virtua Cop. The real old ones, like the original Wild Gunmen, Namco Quick & Crash, and Mad Dog McCree. This game was inspired by those and the developer's own fascination with westerns and their machismo focused story lines on masculinity, murder, and guns. This game has all those things, and more! And it's 100% free! And very, very short.
Thanks for the email, Andy.
Some you may have missed, popular articles from the last month: