Apps, apps everywhere! It seems Paradox are doing their own client now too. I have no idea how long it's been a thing, but it appears it will support Linux too.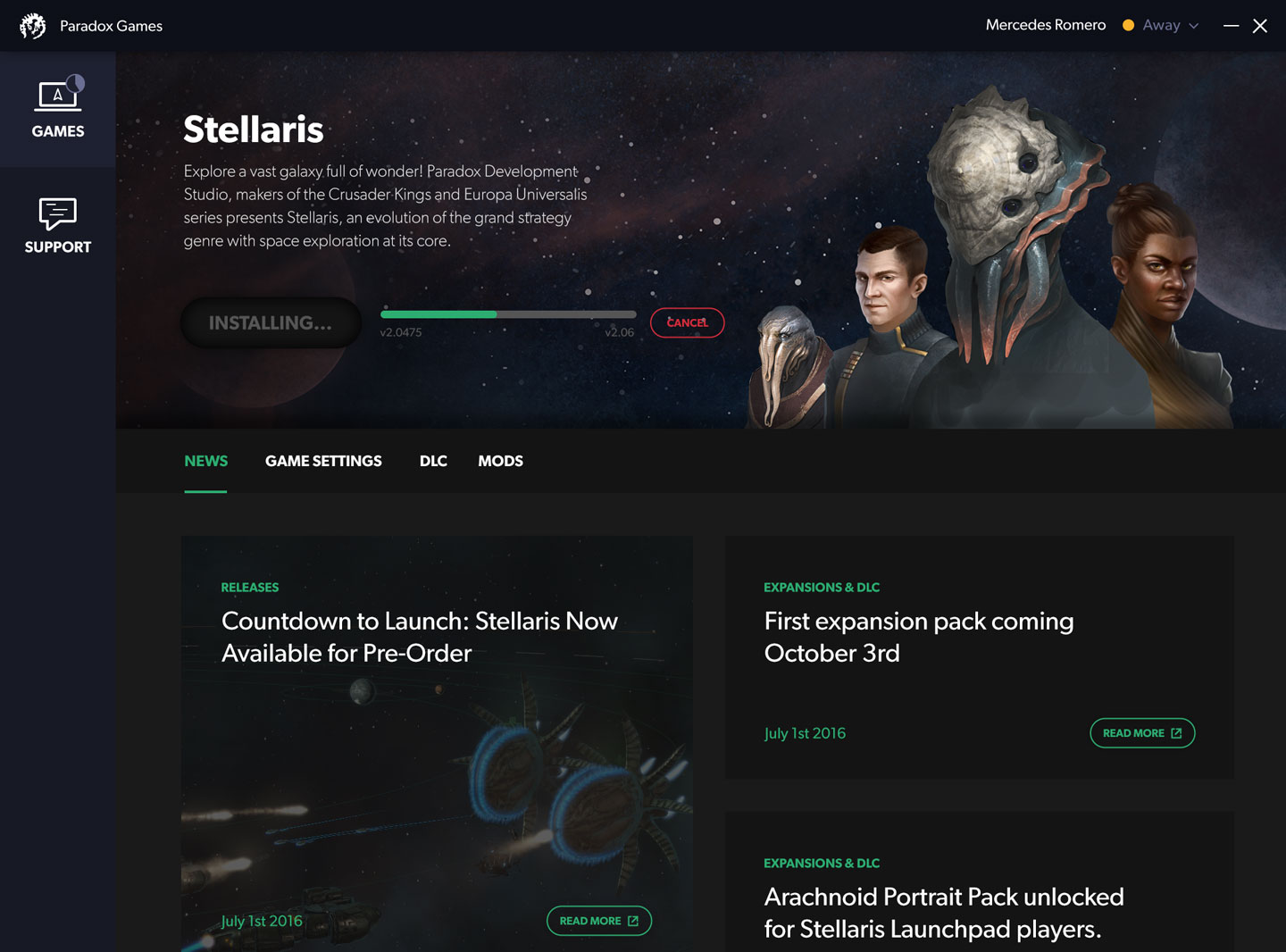 I
saw this link
pop up in my Twitter feed earlier after having heard literally nothing about it, ever. Right now, it's only for Windows, but the download button when viewed on Linux does state "Coming soon for Linux". Paradox have been really good to us, so it's pleasing to see that text rather than nothing. Unlike GOG Galaxy, I fully expect Paradox to get the Linux version of their client out within a year.
It appears you will be able to link your accounts with Steam and multiplayer through it is compatible with Steam too. It has glorious Cloud Saves, so losing your saves due to various PC issues won't matter.
Something I'm sure many will appreciate, is that it has a version control ability. You can specifically set what version of a game you want. Especially useful for Paradox games, which get big updates quite often.
So there's now client for: Paradox, Beamdog, GOG, Steam, Origin, itch.io and more, battle of the apps! The Paradox client is not
required
and Paradox aren't showing signs of removing their games from Steam, so this is likely a move to attempt to undercut the "Steam Tax".
Take a
look here
. What do you think to this move by Paradox?
Some you may have missed, popular articles from the last month: