Hiveswap: Act 1 [Official Site, Steam, Humble], based on the popular, long-running webcomic Homestuck by Andrew Hussie, has released for Linux, just over 1 month following release of the Windows and Mac versions.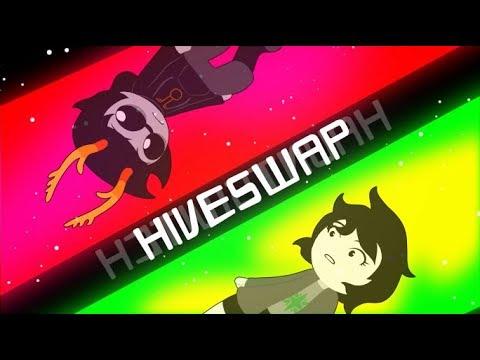 Following a wildly successful Kickstarter campaign in 2012, where Linux was one of the earliest stretch goals, the game was beset by considerable development problems which caused delays past the original 2014 release date. The game style shifted from 3D to 2D point-and-click, which the creator, Andrew Hussie, stated this was much more in line with his original vision for the game.
On September 14, the game was released for Windows and Mac with no mention of Linux. When approached by a number of people, What Pumpkin Games' response was only that Linux was their "top priority". The company has not responded to repeated queries why it was not a priority prior to launch, or why porting the Unity title presented sufficient difficulty to take the additional time.
Based on a brief test, the game runs very well, with some of the snappiest menus I've ever seen. Despite using Unity, it fullscreens on the correct monitor with no graphical problems thus far. The opening cutscene and first few minutes of play are bug-free and even on an older machine run smoothly. As expected from a Homestuck-related game the music is excellent and appropriate to the scene. The only thing that seems odd is the choice of a Couirier-like font, although knowing Andrew Hussie, that's likely going to be part of the plot as things progress.
Otherwise, at least to start with, it runs like a pretty orthodox point-and-click adventure game. The writing seems good after a few minutes of play, with a highly conversational narrative style. What I've played so far doesn't seem to need any prior knowledge of the Homestuck universe(s).
Reviews so far have been excellent, which bodes well for Act 2.
Some you may have missed, popular articles from the last month: