The latest Linux patch for Warhammer 40,000: Dawn of War III [Steam] is now out and it brings all the patches from the Windows version.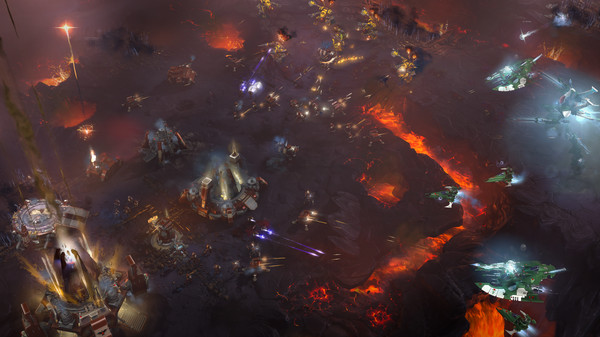 The Linux version of Warhammer 40,000: Dawn of War III had been left to lag behind the Windows version for a while, but Feral Interactive have now patched the game to include the July, August and September patches.
The biggest change is the removal of the Skulls system, so all Elites and Doctrines are unlocked for everyone right away. This is a really great change, as it opens the multiplayer experience right open for everyone to play it how they want.
There's also now mod tools along with Steam Workshop support, so you can download extra maps and other mods to change the game. Hopefully this will give the game a refreshed life, as it was slowly dying.
On top of that, there's a new official map named 'Manufactorum', which comes in 2v2 and 3v3 versions. Ther's now an autosave during the campaign, lots of new skins and absolutely tons of balance changes and bugs fixed.
Really good to see the Linux version up to date again! Hopefully we won't have to wait so long in future, as that was quite a while to wait.
Some you may have missed, popular articles from the last month: