GOG have now put up the recently released Linux version of Corpse Party, the 2D horror game from Team GrisGris and XSEED Games.
Disclosure: GOG provided me with a key for testing.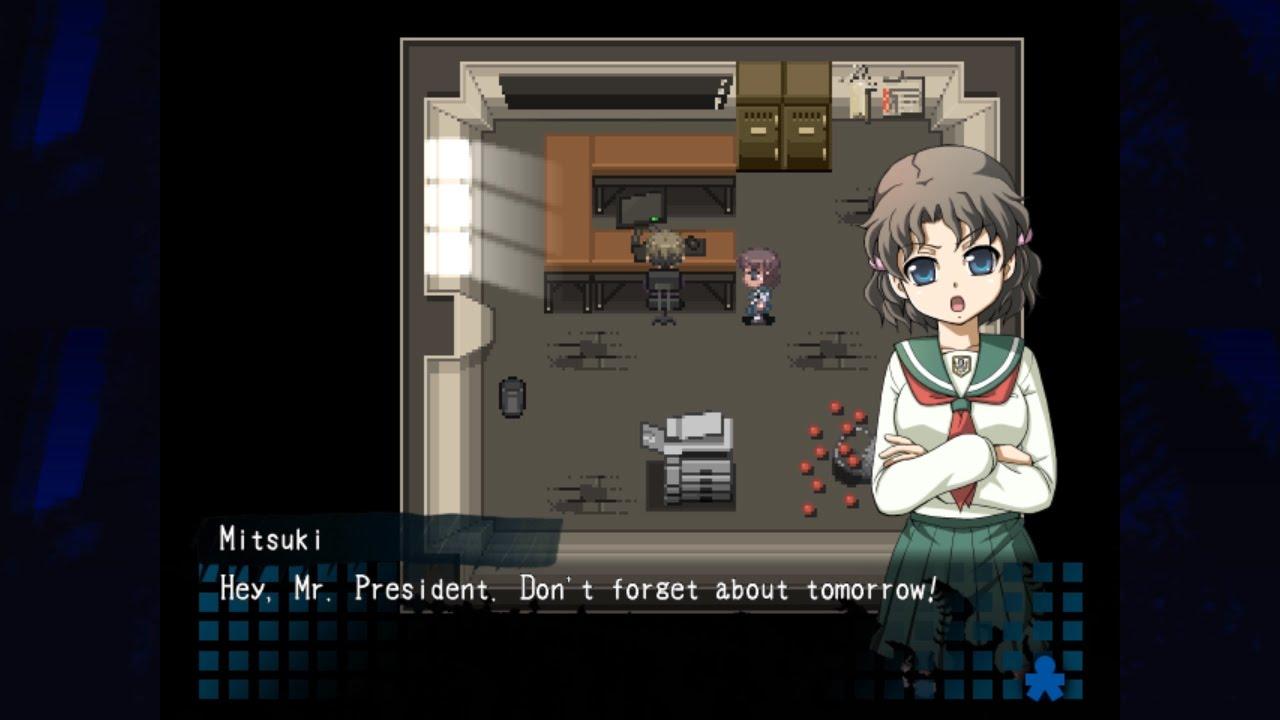 The GOG version requires these packages to be installed manually as it's 32bit:
libc6:i386 libasound2:i386 libasound2-data:i386 libasound2-plugins:i386 libxdmcp6:i386 libxau6:i386 libxext6:i386 libxcb1:i386 libx11-6:i386 libglu1:i386 libsdl2-2.0-0:i386 libsdl2-image-2.0-0:i386 libsdl2-ttf-2.0-0:i386 libvorbisfile3:i386
Thankfully, once you get those installed it does seem to work rather nicely on Linux, it wasn't even fussed by my two monitor setup giving me the correct screen and all once I told it to go fullscreen. Plenty of games still totally mess that up, so I'm damn happy Corpse Party is gold here.
For those unfamiliar with the game:
Corpse Party is the original Windows edition of the cult classic horror game that gained a considerable fanbase when released on Sony's PlayStation®Portable system in 2011. Beginning life as an independent RPG Maker adventure title in 1996, the gameplay was greatly refined and the story greatly expanded for this 2008 iteration, featuring more characters, more detailed interactions, darker story elements, over 5,000 lines of voice-acting and dozens of shocking, gruesome endings. Players take control of nine main characters and several side characters who've been split up into groups of two or three and trapped in a run-down, otherworldly elementary school full of vengeful spirits, deadly mysteries and – of course – corpses. As they walk around examining objects and bodies in an atmospheric 2D environment, a horror tale spanning over 50 years begins to unfold, and player choices determine both how the story ends and who lives to see it through.
For a 2D horror game, it has a surprisingly good atmosphere. I will admit I did ever so slightly jump at the start, anyone who has played it will likely know the exact point I'm talking about too. I will also admit it's made my hair stand on end too, the sound effects and the timing on everything is quite amazing. Considering the style they went for, what they were able to do with the game has impressed me, with so much being so unexpected.
It certainly won't be for everyone, since it mixes in the Anime style with Japanese audio requiring you to read a fair bit, especially at the start. It's not just that it has Japanese audio, the game is very dialogue heavy since they use that to help with the atmosphere. For me, the Japanese audio was actually quite charming and at the same time a little scary since I didn't quite know what was happening until I had finished the dialogue, which certainly kept me on guard. It's also a little on the gory side with some of the art, especially when you get further in.
To save the game, you need to find specific save points in the form of lit candles, however, it will also let you suspend the game (not always) to resume it on your next load. A bit of a weird system, but it works.
Get some headphones, turn off the light and get ready. Find Corpse Party on GOG now or Steam. I've been enjoying it, which I always find weird to say about horror titles, why do we put ourselves through this?
On top of that, there was also a short Anime made about the story, which I hear is pretty gruesome. I can't help but be curious about it now!
Some you may have missed, popular articles from the last month: