Good and bad news here. ARK: Survival Evolved [Steam] once again works on Linux, but the water rendering is still totally broken on some maps, so you need to do the fix we showed before.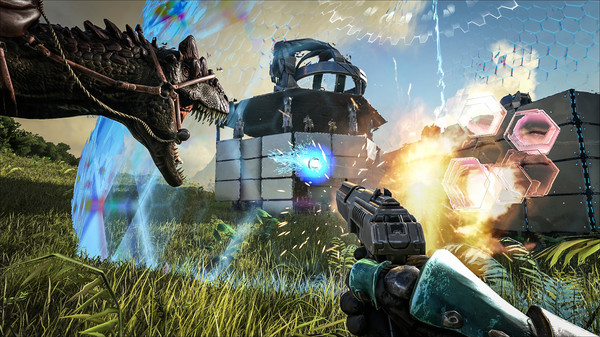 It seems the developer was gathering help on the Steam forum yesterday, which resulted in getting a working Linux build of ARK out again. The problem is, it seems like they're still not actually testing their Linux builds. They seemed to have no idea if the water rendering issue would be fixed or not "Would be good to know if the water is sorted out too", to me that says they don't test it.
Water is not fixed, at all, so you still need to do the hacky fix we posted about before. Once you go through that, water will look normal again. From what I've seen, you might need to do the same fix for the new DLC too. They still have issues with the game crashing often, looking nothing like the Windows version and generally performing poorly to deal with too.
I really don't like being negative about any developer or game, but Studio Wildcard repeatedly let Linux gamers down with their game. I will always give credit where it's due, but they've let the Linux version sit in such a poor state for far too long. We're talking about a game that costs normally £49.99. This is not some small-time indie developer, this is a game priced like a AAA title.
Some you may have missed, popular articles from the last month: