Avorion [Steam] is probably one of the best space sandbox games around, I love it and it's getting even better with this latest update.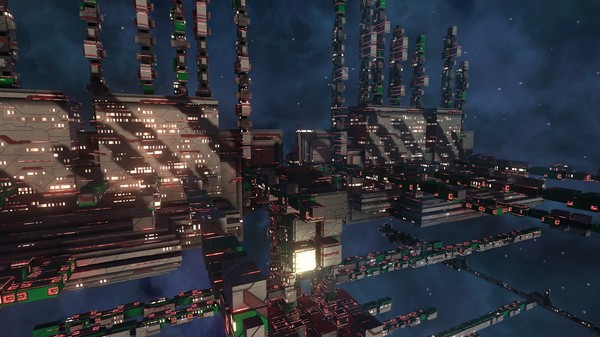 Nearly all the types of space stations in the game can now be built by players, which includes Shipyards, Repair Docks, Turret Factories, Equipment Docks and there's more. Once built, you can get 20% of the income from people who use it, as well as getting cheaper prices yourself—sweet!
You can now also build cargo shuttles, which can deliver goods between stations, including fetching components you require from AI stations which could result in a lot less mindless travelling for players. A good bit of automation, I love the sound of it and it will be interesting to see a more populated galaxy with cargo shuttles zipping around.
Also, this latest update makes trading between players actually a proper thing, no longer do you need to send out mail hoping for a response. You can now actually put up offers and have them accepted.
Another quality of life change is the chat window, which now actually lets you scroll the chat, they've also added more chat channels to make keeping tabs on everything a bit easier. There's tons of UI changes too, that generally make it a better game.
There's even a small fix included to improve the Linux version, so it's nice to see it well supported.
It's a massive update, you can see the full changelog here. It's turning into a really feature-filled space sandbox game, I'm quite excited about the future of this one. Considering you can play it by yourself or online, I think it's great.
Some you may have missed, popular articles from the last month: