The turn-based mech strategy game developed by Harebrained Schemes won't be on Linux at launch later this year. Other features have also been cut or altered and will be making into the game post-release.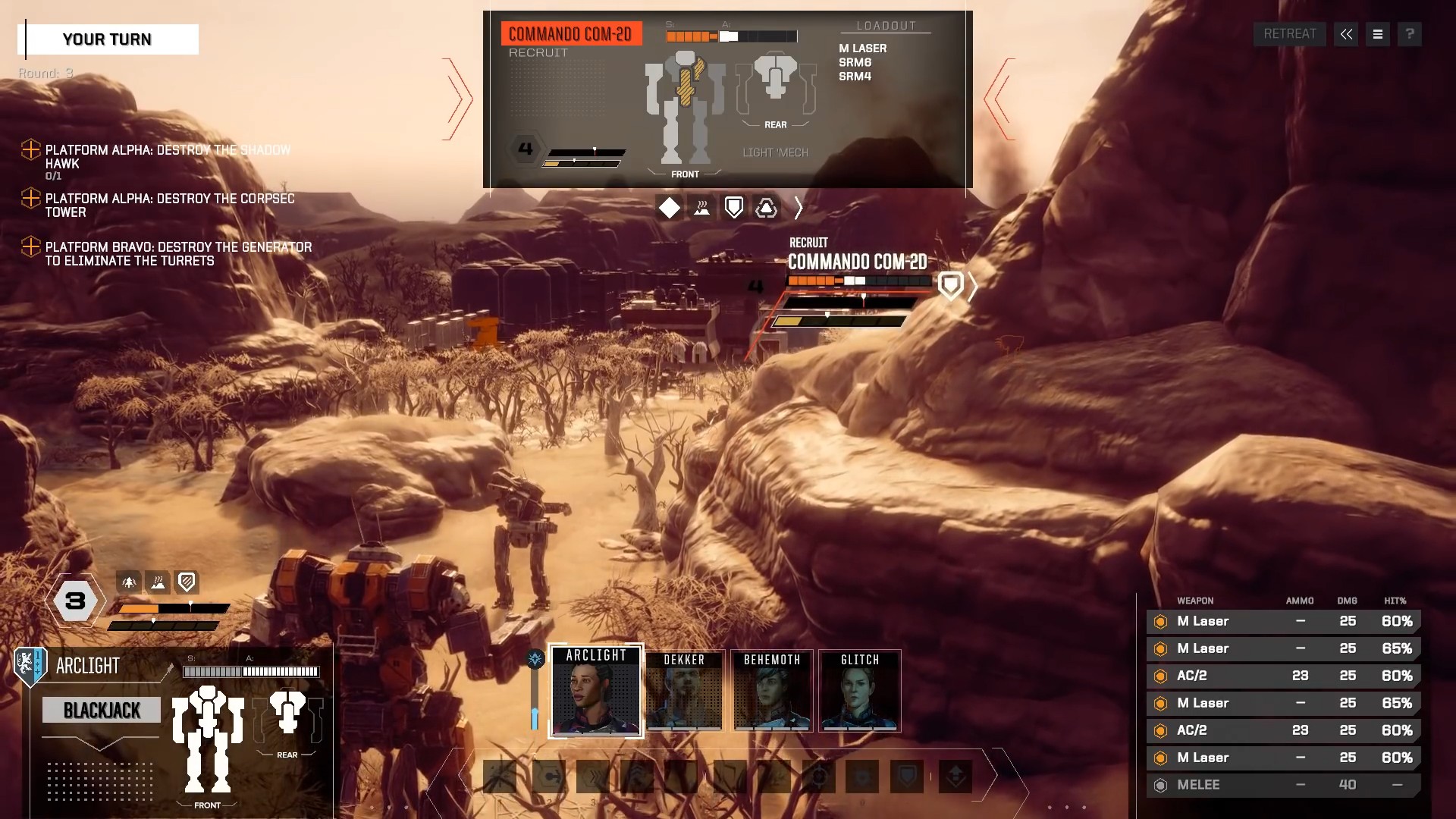 In the latest backer update developer Harebrained Schemes have shared some notes about the current state of BATTLETECH [Official Site] and their plans going forward. They haven't put out a firm release date for the game yet but they've gone ahead and stated what they have already cut from their intended release version. Sadly, this means that Linux won't be there day-1.
I'm not too surprised about this as, when the previous backer beta test failed to have a Linux version, I suspected that we weren't much of a priority as a target platform. Harebrained Schemes has been good with supporting Linux in the past, with their Shadowrun titles all making it our way, so I'm confident we'll get the game eventually. This is likely a decision made with a mind to limited developer man hours and resources. That doesn't make it any less disappointing, especially as I've been a fan of the BattleTech franchise for a long time and was looking forward to seeing soon what one of the original creators, Jordan Weisman, would think up for this new game.
Other things have also been cut or altered, including having only a limited skirmish mode at launch and some of the bonus content unlocked during the Kickstarter campaign. Save for Ironman mode (one save file allowed, automatically saved), these items primarily add flavor rather than have a fundamental impact on gameplay. Like with Linux support, it's planned to add these things to the game somewhere down the road.
The biggest change in the announcement, however, is about how multiplayer is structured. BATTLETECH will no longer focus around competitive leagues and tournaments, instead opting for a more friends-focused approach. Personally, I'm fine with that, not really being into competitive multiplayer and I'd rather they get the basic balance just right first before potentially going down that road. They've mentioned that players on both GOG and Steam versions will be able to play friends and join public games from their game client.
I hope that whenever they announce a release date, they do us a courtesy and outline just how long Linux gamers will have to wait to get their hands on the game.
Some you may have missed, popular articles from the last month: