Truthfully, Crossing Souls [GOG, Steam] is not a game I was actually familiar with until GOG emailed me about it. Turns out this sweet action-adventure inspired by the 80's is releasing soon and it now has a demo.
Turns out, it was a game funded on Kickstarter way back in 2014. Turns out it's a game our old contributor muntdefems covered here when doing a roundup of crowdfunding projects. Naturally it's easy to forget stuff written in a roundup years ago…
It's releasing in full on February 13th, with same-day Linux support as well of course. Check out their latest video with some footage from the demo: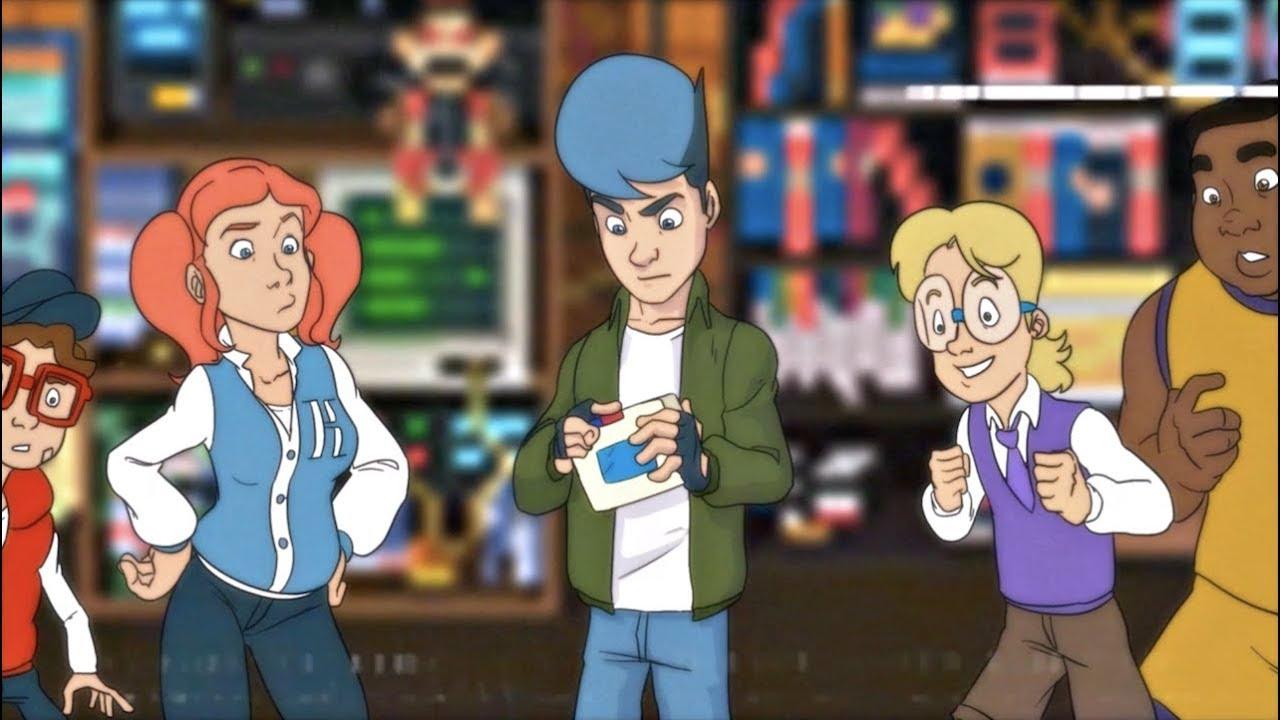 About the game:
Crossing Souls is an action-adventure set in a California suburb in the midst of a supernatural event that rocks the small community as grand forces siege the town. Control five characters: Chris, Matt, Charlie, Big Joe and Kevin, each one with their own skills and combat styles. Change characters on the fly and use each character's specialties to overcome any obstacle and target your foe's weaknesses. Fight in real-time, solve clever puzzles, face off against powerful bosses and play special levels inspired by 80's arcade video games.
I tested out the GOG demo mainly, with my Steam Controller in Xbox mode using the awesome SC Controller project. One bit of weirdness is the game telling me to push X when it was A for actions. Double checking the Steam version, it was the same, so it seems the gamepad config in the game isn't quite right. All other buttons were fine.
The art is simply wonderful, a retro feel for sure but it looks so vibrant. I started to grow tired of retro-inspired pixel graphics some time ago, but that was mainly due to so many platformers going over the top with being so basic. That's not a problem here, as the animations look fantastic and it actually feels like a modern game that's inspired by classics. The cut-scenes were quite beautifully done too and certainly gave it a feeling I've not found in too many games.
The different characters seem pretty good too, with you being able to switch between them to utilise their different skill-sets and weapons. It also made me chuckle a little the first time you get a party member, considering how most games don't actually deal with the fact that they just walk into you and vanish, the way Crossing Souls main character casually mentioned it was amusing (another character jokes about it too).
Two things did slightly annoy me in the demo, firstly the dialogue was clearly written by someone whose first language isn't English. It wasn't terrible, far from it, but it felt a bit baby-like at times where it was overly simple language. The second, was the fight with the rednecks. If you fail it you have to go through the whole dialogue with the Charlie and her dad again, it could do with a checkpoint at the fight to be less annoying.
Overall though, that was a very good demo. The cliffhanger it ended on has me needing more! There's a lot to like about it, hopefully my feelings from the demo translate well to the full game—well worth checking it out.
Thanks to our friends at GOG, we have a key to the full game ready for when it's available. So it's likely we will have some thoughts up after the big release (depending on when GOG put the full build up for us).
Both Steam and GOG have a Linux demo up, so you can pick your favourite store. I've tested both to be thorough, both work fine.
GOG links are affiliate links.
Some you may have missed, popular articles from the last month: