All Our Asias [Itch, Steam] is the most recent offering from Sean Han Tani, the developer of Anodyne. The game is a mix of narrative exploration (so-called "walking simulators") and visual novel styles, although it does not offer branching paths or multiple endings.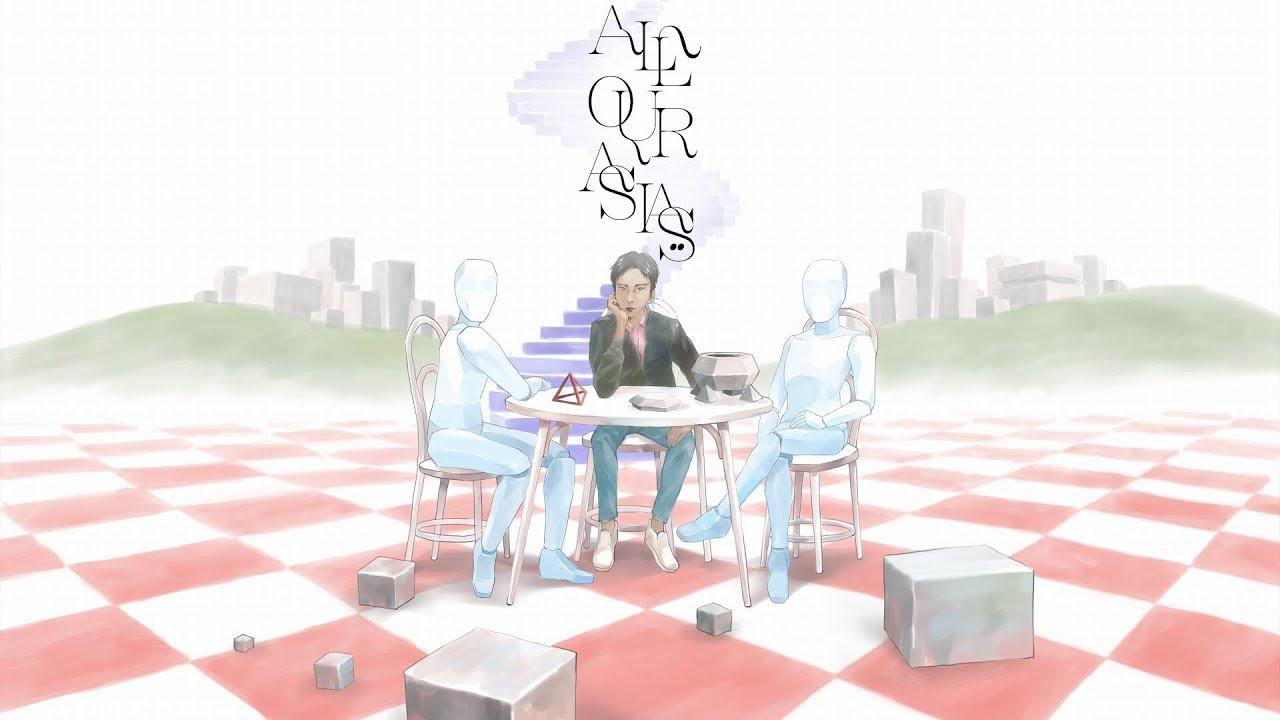 The first thing that hits you playing the game is the surreal, low-fi style reminiscent of old Amiga demos. It's a refreshing change from retro games that model themselves after old Nintendo systems, and the DIY electronics look of the UI is appealing. Most characters are either presented as stubby little drones, as your character is, or else white humanoid silhouettes.
The environments are interesting to move through, and the ability to raise or lower the camera angle is useful for taking in the view. Quick transitions from one area to the next keep the experience feeling fresh, and I found myself looking forward to see what new vista would open up. In some cases the change was dramatic and in most what I found on the other side was unexpected.
The story itself is briskly told with some surprising twists. As linear as it is, the narrative will keep you on your toes and the lessons learned at the end are anything but what you expect going in.You play as Yuito, a 31-year-old Japanese-American curious to learn about the father who abandoned him as a child. Taking advantage of a risky visualization procedure, he dives into the now-dying man's "Memory World" in an effort to discover who he was. But as his actions destabilize the world around him, he finds his priorities begin to change.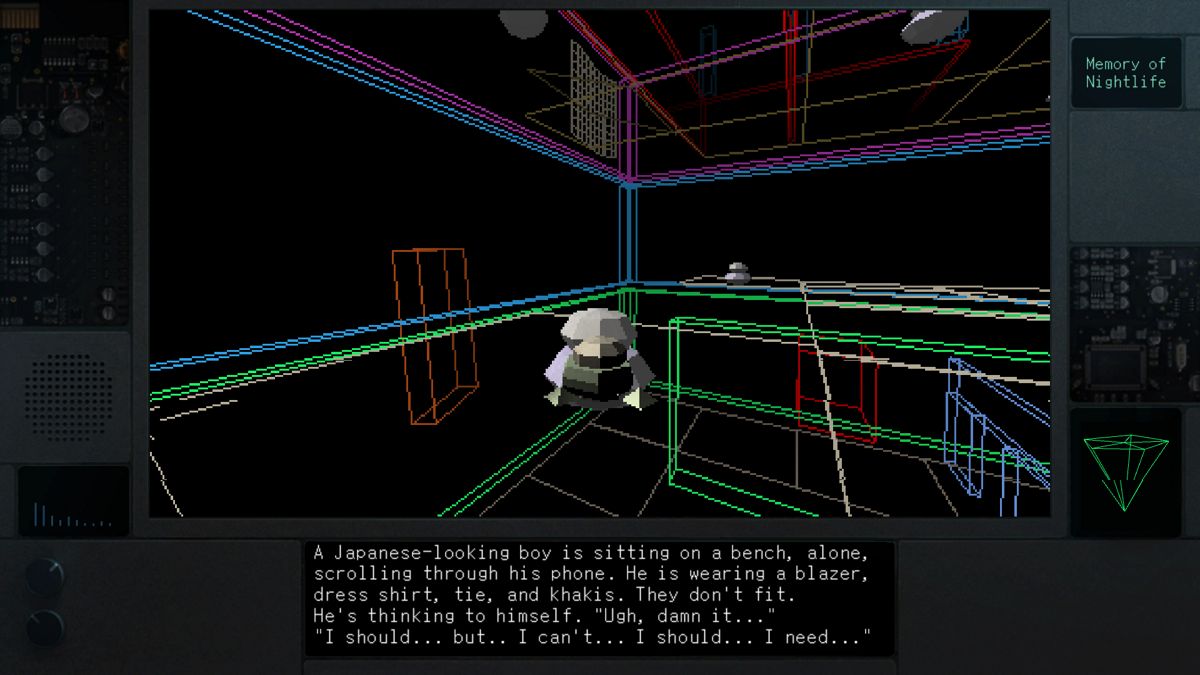 The game isn't without faults. The writing is awkward at times, particularly early on, and Yuito's insistence on diving deeper despite the risks isn't well explained. Indeed, he isn't really all that likeable for much of the story, coming off as arrogant and impatient, although by the mid-way point he is a bit more sympathetic. Some of the other characters are easier to take and more transparent about their motivations.
Controls are a bit strange. C and X on the keyboard are used for confirm/interact and jump, respectively, while Q and E change the camera angle. Movement is via the arrow keys. Fortunately, the keys can be remapped if you prefer the classic WASD setup.
The game installs and runs runs perfectly on my system, and requires little in the line of graphics or CPU. It's a perfect game for low-end systems, and it took me a bit over an hour to get through.
Overall, All Our Asias is an intriguing narrative experience despite its shortcomings. The soundtrack (Bandcamp) is excellent and available DRM-free, and is also available as part of a "fan pack" on Steam that also includes a 150+ page art and commentary book. As a free game, you can't beat the price.
Some you may have missed, popular articles from the last month: