Last week saw a major update to space-cat survival and base-building sim MewnBase [Itch.io]. There are quite a few new goodies, including a suit upgrade, a garage for your buggy, and improved inventory. But the focus is on the brand-new research system.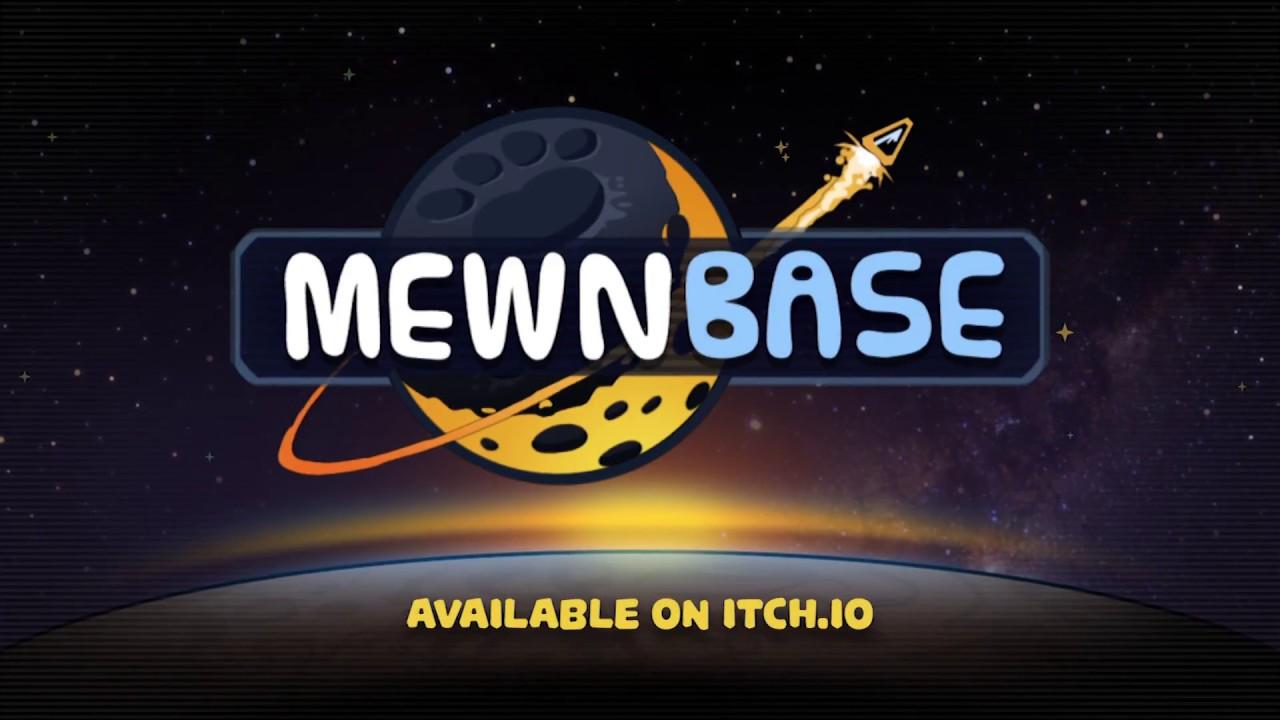 For those who missed it when the game was covered on GOL last year, you play as a space-faring cat following an...unscheduled landing on an alien world. The "normal" mode involves your feline protagonist surviving for 13 days while awaiting rescue, but there is also an endless mode which is very much what it says on the tin. You must establish a self-sustaining one-cat colony and remain alive as long as you can.
In a way, MewnBase occupies much the same space (so to speak) as sims like Maia, but far more casual. For those not looking so much for a challenge as a light survival experience that you can play at your own pace, this is your game. The day-night cycle is adjustable for greater challenge, and it looks like other options are planned for later on. The straightforward controls and cute graphics make the game appealing for younger players as well.
There are no space monsters here, although those are planned for the future. Currently the game is strictly cat versus environment, as you battle starvation, oxygen depletion and frequent maintenance demands.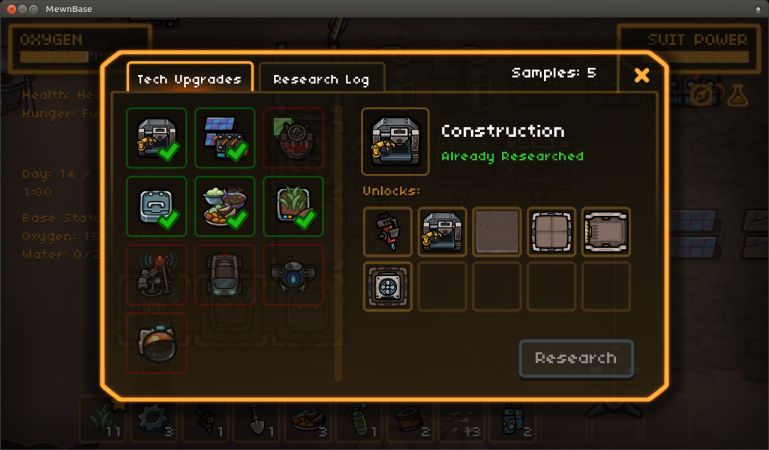 As mentioned earlier, research is the star of the show. In order to give players a reason to explore the randomly generated world, there are a number of mysterious cubes littered about. Each one, once researched, reveals a suitably kitty-themed artifact and gives you points to apply to your tech tree. Different craft options open up depending on which you choose, such as power, transportation or food production.
The developer, Steve Forde, says that the costs of the various techs will be adjusted based on player feedback. Updates have been regular and significant, and with his stated objective to get into Steam Early Access we can expect much more development in the future.
The game runs flawlessly even on my old clunker of a system, and the menus are responsive and well designed. I haven't seen any graphical glitches or control issues in my playthroughs of the tutorial and normal modes.
MewnBase currently costs $5 USD, and for one of the real gems on itch.io I'd call that a steal.
Some you may have missed, popular articles from the last month: