Welcome to this new series of reviews, called Play It Now (PIN). With PIN, I'll cover amazing games that you might have missed. They're not big titles, they're not all that recent, and maybe they just didn't get the limelight they deserved. They're all great games that I've either enjoyed playing, or that I'm still passionate about today.
Today, we'll look at Flamebreak which launched in March 2016 and remains the most recent launch from Nimbly Games. They're a two-man studio, consisting of Erik Measure and Karl Sabo and if Flamebreak interests you, one of their other games, Altitude, is also available on Linux and is free-to-play.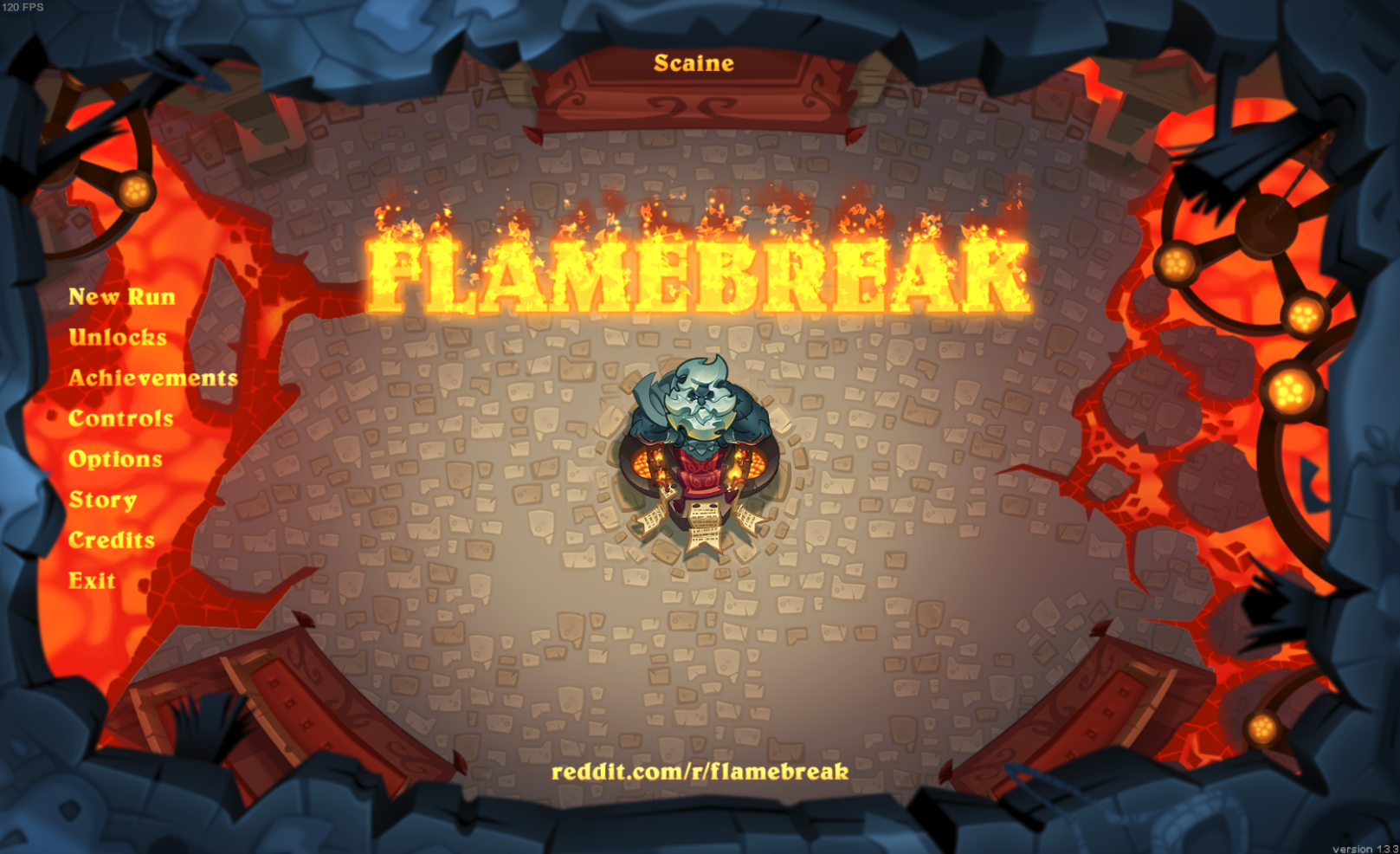 At its core, Flamebreak is a top-down arena survival game, but with a rogue-lite strategy element between the arenas which is reminiscent of FTL's "outrun the fleet" mechanic. In this case, you'll be outrunning the "Shadows", exploring as many arenas as you can in order to make money, which allows for strategic and character upgrades, enhancing your chances of survival later on.
But why do I love this game so much? Why have I written a PIN article about it? It's a combination of things:
Tight, satisfying controls
Fair, consistent gameplay, which rewards skill
Wonderfully balanced difficulty curve
Incredible variety
I'll focus on that last point specifically. Flamebreak features no fewer than 10 unique races, each of which can arm themselves with one of eight unique weapons. I used the word "unique" twice there for a reason. Playing a Giant is a very, very different experience to playing a Faerie, or a Human, or a Dwarf. Similarly, choosing a dagger over a sword necessitates an entirely different play style and generates wholly different challenges.
Once you add in three similarly unique skills from a collection of 20, the combinations are actually pretty daunting! But Flamebreak does a great job of managing that complexity by locking the bulk of those customisations behind a levelling system. Each boss you defeat in the game will generate Spirit, which is essentially experience. Once you have enough Spirit, you level up, unlocking new weapons, skills, or races. The game's immense depth, therefore, is carefully managed.
Once you start playing, the variety doesn't let up. There are six gods in the game, which you can curry favour with, either by visiting their shrines, or buying their items at the shop. Then, there are special items sets which you can buy one piece at a time from Blacksmiths, Jewellery shops, or Bazaars. If you complete an item set you'll benefit from some crazy bonuses and near-game breaking abilities. Finally, you can visit the Wise Man, in his mountain retreat, to upgrade any of your skills or weapons.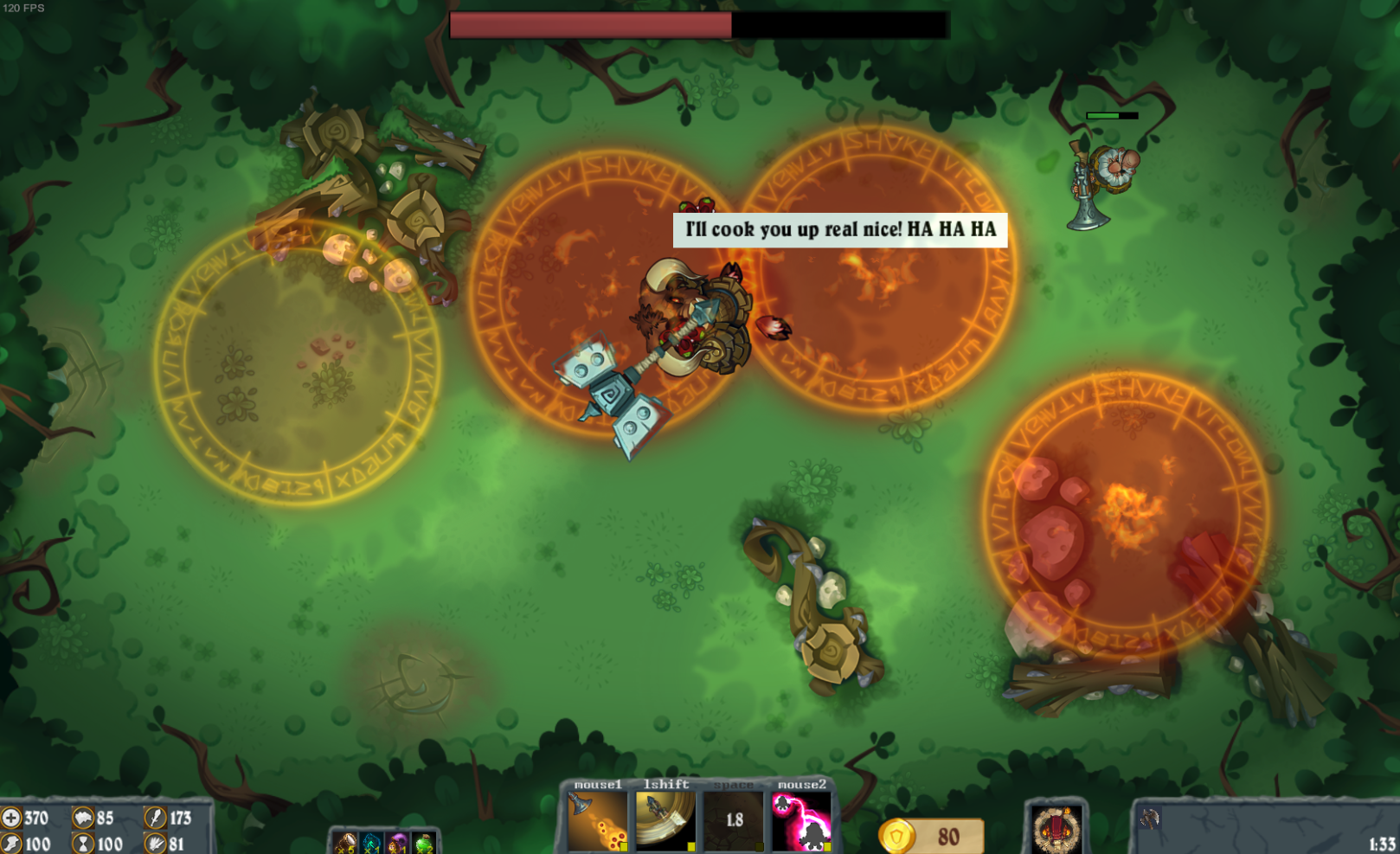 And the enemies - more variety, with around 50 or so, themed to each section of the map, each with predictable AI - some will charge you relentlessly, some will set traps, some will run away to keep range.
Here's a playthrough I recorded for this review. I oh-so-nearly win the game in this playthrough so it's a bit on the long side, but it will give you a great feel for some of the crazy customisation and variety the game offers.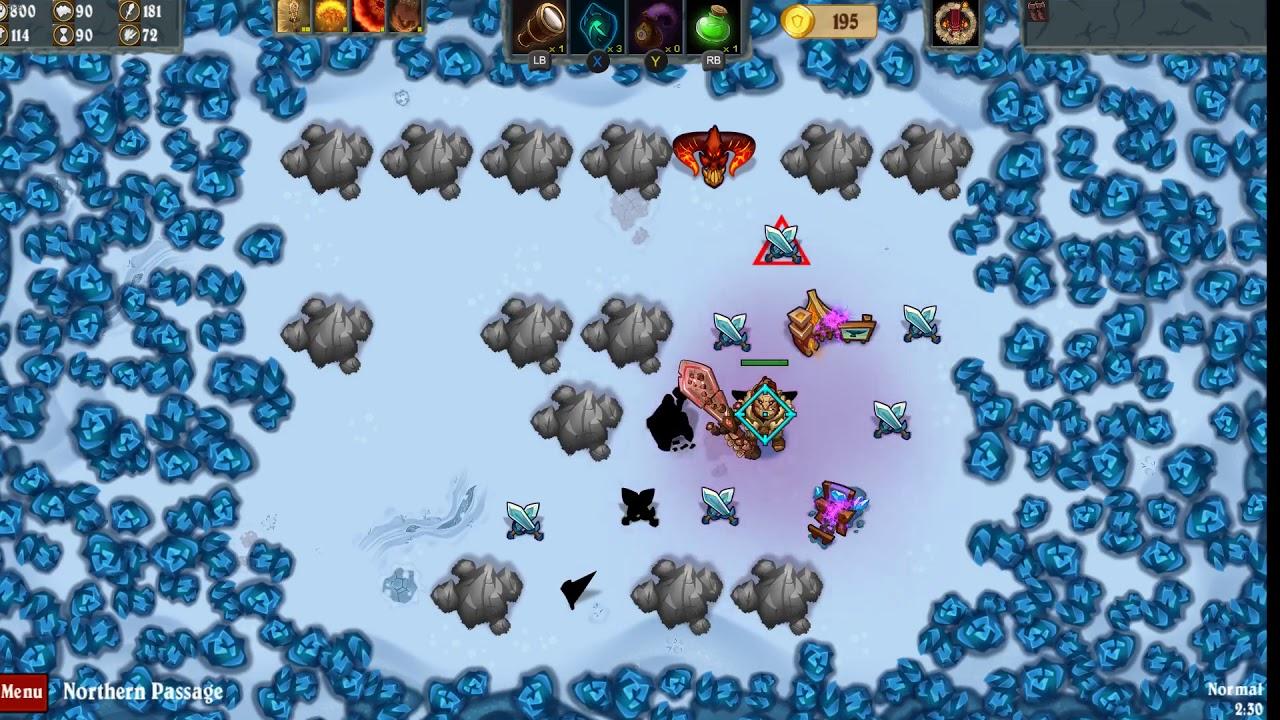 The shop itself sells items which can help you plan your overground routes. A Telescope will unveil a small region of the map by clicking on it. Using a Dust of Appearance will reveal hidden areas directly around your current location. This might include veiled areas, routes through mountains or hidden gold, and if you use it next to a market location, it will add one further option to their selection. A Warp Stone lets you jump up to three spaces on the map - crucial for those moments that the Shadow catches up with you. Finally, a Healing Potion will restore your health fully.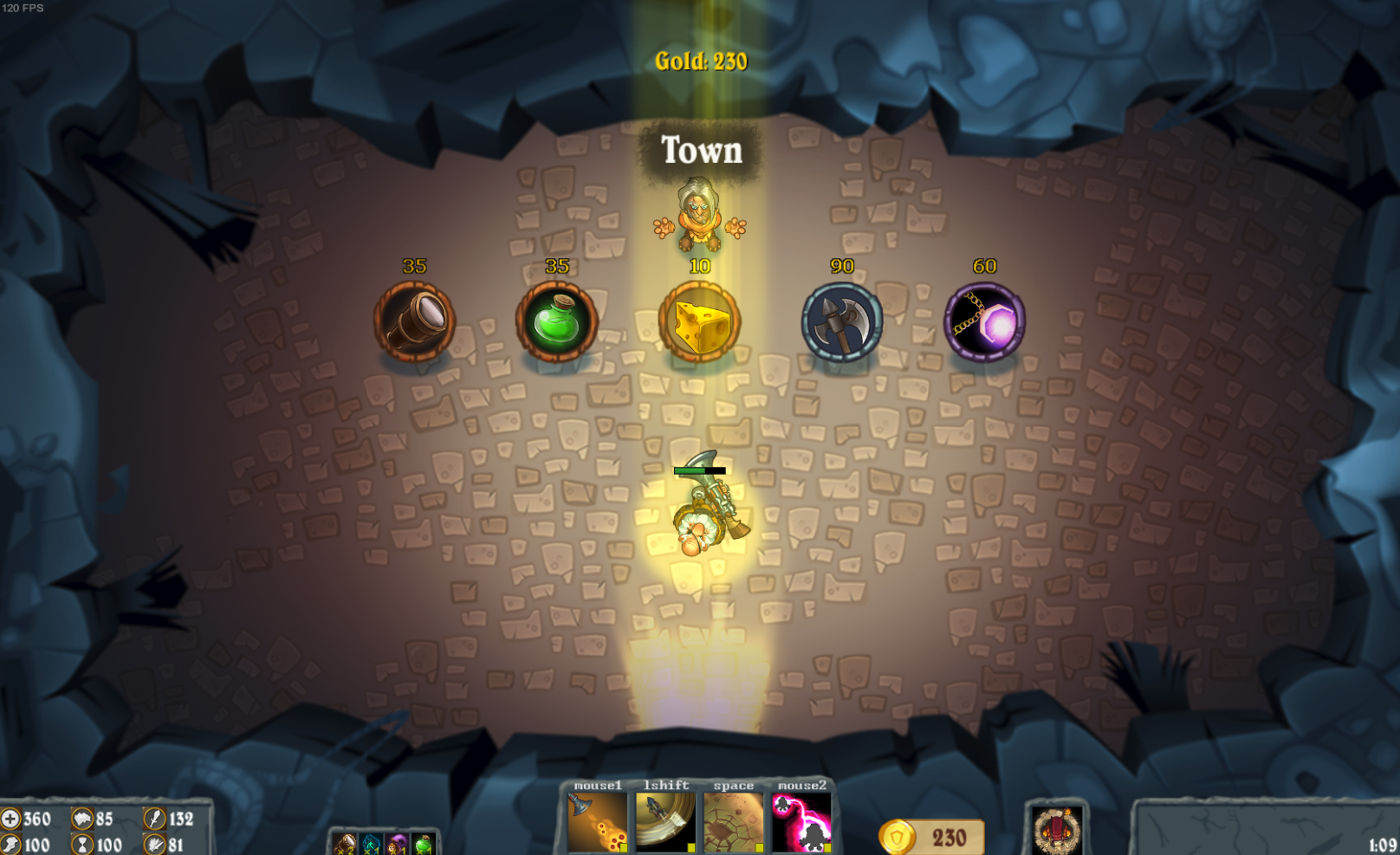 Every run in this game brings a new experience to the table. Every run feels fresh and exciting. Even when they end quickly, you have the option to retry with the same build, in order to learn/adapt to that build's qualities.
Sadly, it's not quite perfect. Since I became addicted to Flamebreak, I've now added a second monitor to the mix and I notice that none of the three video modes work particularly well. Fullscreen will turn the secondary monitor off, Fullscreen Windowed doesn't cover the status bar or Dash, while Windowed will tend to centre itself between both screens.
Setting up a controller is also pretty fiddly and in truth, while you can play with a controller, certain abilities really lend themselves to using a mouse and keyboard, such as the Faerie's teleport capability. This isn't, therefore, entirely couch friendly. That said, I used a controller for the video run I recorded for this review and provided you don't have one of the two or three more mouse-oriented abilities in your build, the controller feels great and is my preference for playing.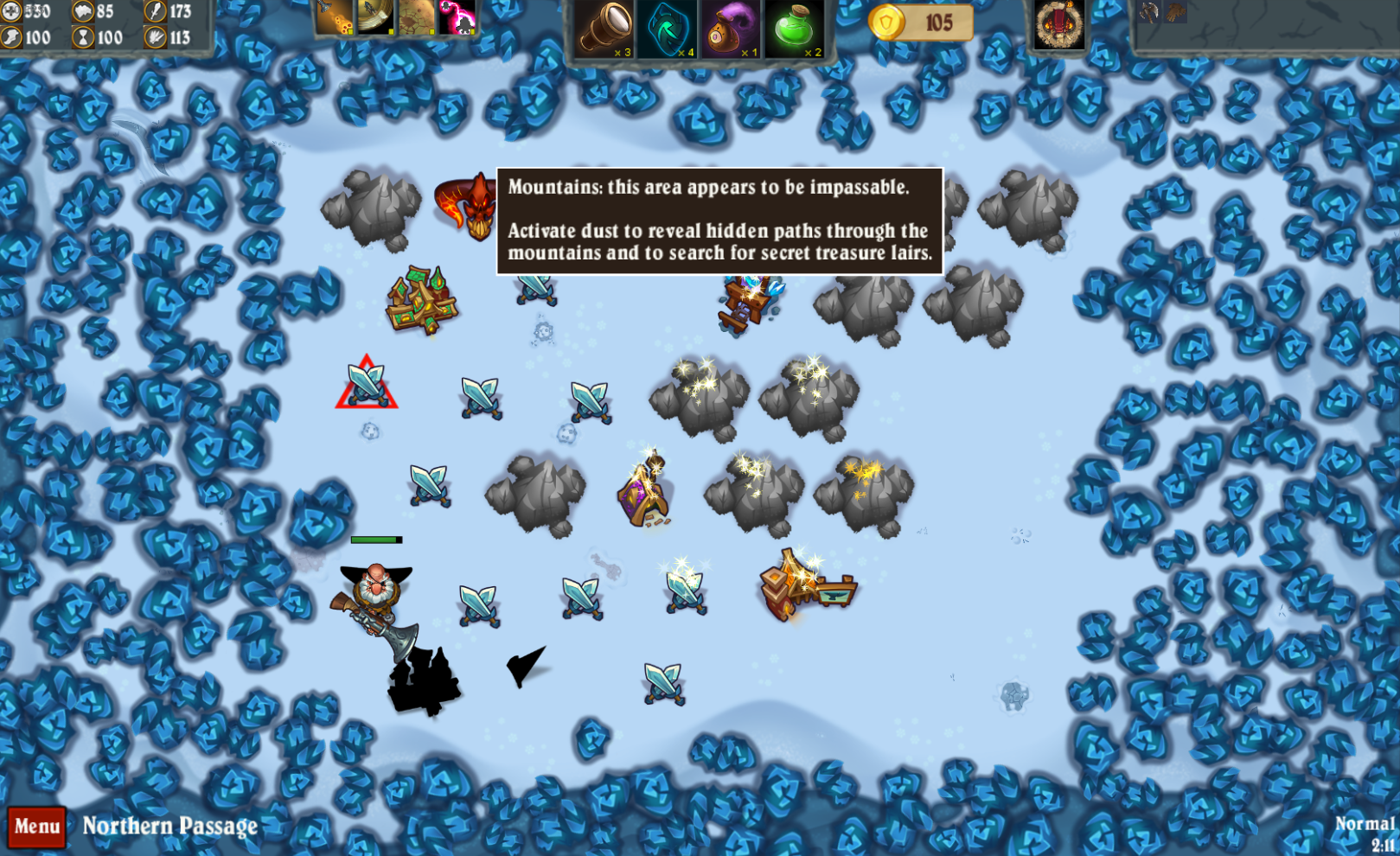 Flamebreak offers a seed for each map, which allows you to compete with your friends by sharing the short code associated with each run. Nimbly Games have capitalised on that feature, offering daily runs and themed challenges for which there are leaderboards which are still reasonably popular today. Each run features a timer at the bottom right of the screen which only ticks up during arena fights too, which adds a great sense of competition. You can see how the developers take advantage of that feature to maximum effect in this video, from their channel.
As with a lot of my PIN candidates, I've sank a lot of hours into Flamebreak. It amazes me that I'll sink £35 for a AAA title, play it once for about 12-15 hours, then consign it to the back catalogue. Meanwhile, the £8 I spent on Flamebreak has given me over 50 hours of addictive, inventive gameplay.
Go play this. It's excellent.
Available solely on Steam.
Some you may have missed, popular articles from the last month: