Update: Turns out they messed up the config, the Linux version has a delay. They've reached out to us to chat about it.
Honestly surprised we haven't heard much about this one as it looks rather good! A Rite from the Stars from developer Risin' Goat and Phoenix Online Publishing just released with Linux support.
A Rite from the Stars is another game that was funded thanks to Kickstarter, where the developer gained $41,302 in funding from 811 backers. We actually covered it here in issue 37 of our old "The Funding Crowd" crowdfunding roundup articles. That was back in 2014 though, so it's easy to forget.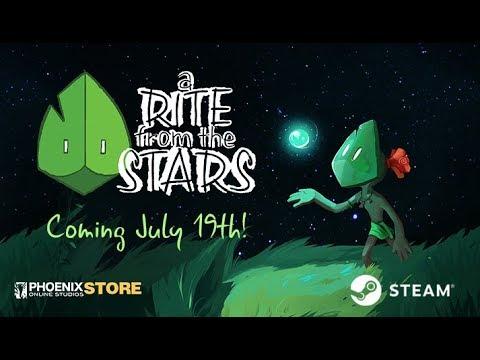 About the game:
In this 3-D point & click adventure, explore the vibrant magical island of Kaikala as Kirm undergoes the challenge of his life. Clever traps and puzzles await in dangerous jungles, caves, a volcano, a mysterious temple, and even an alternate reality! Master the unique mechanics and obstacles of each path in any order you choose, meet supernatural entities, team up with Mirk, and endure the endless bad jokes of Hoku as you reach one of six possible endings in this Rite from the Stars.
Features:
An adventure filled with unique challenges, from solving riddles to manipulating ancient machinery to tag-team coconut dodgeball and more!
Explore the island of Kaikala, from exotic jungles to the mysterious Temple of Yesterday
Complete the three paths of Wisdom, Courage, and Spirit in any order
Bond with your playable Power Meerkat companion, Mirk, and your guiding star, Hoku
Voiced in the unique Makoan language, created for the game, with English, French, Italian, German, and Spanish subtitles
More than two hours of original Makoan music featuring the Organum Chorus
Six different possible endings depending on player choices
Find it on Steam now, it's 10% off until July 25th.
Some you may have missed, popular articles from the last month: