Game store itch.io have a revamped desktop client coming and a beta is now available for users to test and report back.
The open source itch app was already pretty damn slick, I'm quite a fan of how easy it is to use. However, the team at itch have been working away for quite some time to improve it.
It does look rather slick still: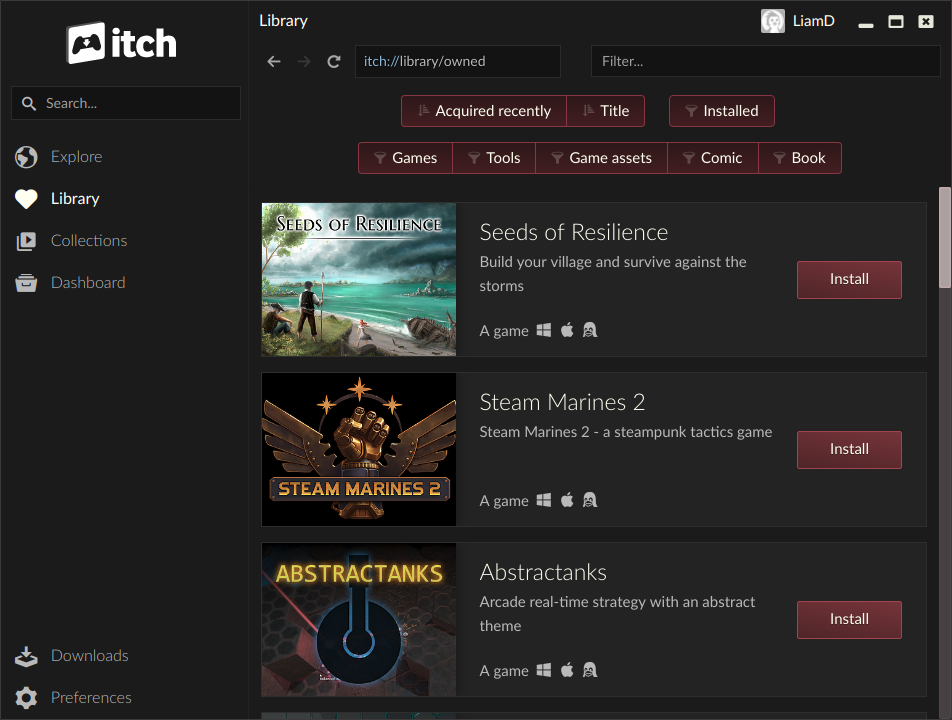 Here's the highlights of what's new:
Starts up faster, interface is more reactive
Uses less RAM, less CPU, less disk
Compatible with more games
Tab-less, multi-window design
New installer, self-updates on Windows, macOS & Linux
Major parts of it have been rewritten, so they're going with a beta to ensure it's smooth for everyone. They say this release will also enable them to iterate on it faster in future, so hopefully major updates won't take so long in future.
As always, I love what they're doing and I do hope more developers put their games up on their store in future.
You can grab it here.
Some you may have missed, popular articles from the last month: