The more I play of War Brokers, the more I come to appreciate it. It has a number of different game modes along with a recently released Battle Royale mode that's actually quite fun.
After I previously wrote about it, I discovered Unity input bugs affected it and reached out to the developer. One day later, it's already fixed for us with an updated version of Unity. That's what I love to see, that's how you do good Linux support!
As for game modes, it now has:
Package Retrieval - Collect a suitcase that drops from an aeroplane and then deliver to a drop off point.
Defuse - Find the three bombs the enemy plants, against a timer.
Missile Launch - Fight over a missile launcher
Team Deathmatch.
Survive - A free for all that only gives you a pistol.
Battle Royale - a free for all against up to 60 people, collect weapons and equipment as you explore.
The Battle Royale mode has an interesting mechanic for the map, where the play area will grow in size depending on the amount of players. It's a clever feature, since you won't always find games with tons of people.
I took the new BR mode for a spin and as expected I'm horrible at it. I give you, my blooper reel that our Discord named the "Flopping Penguin Tapes":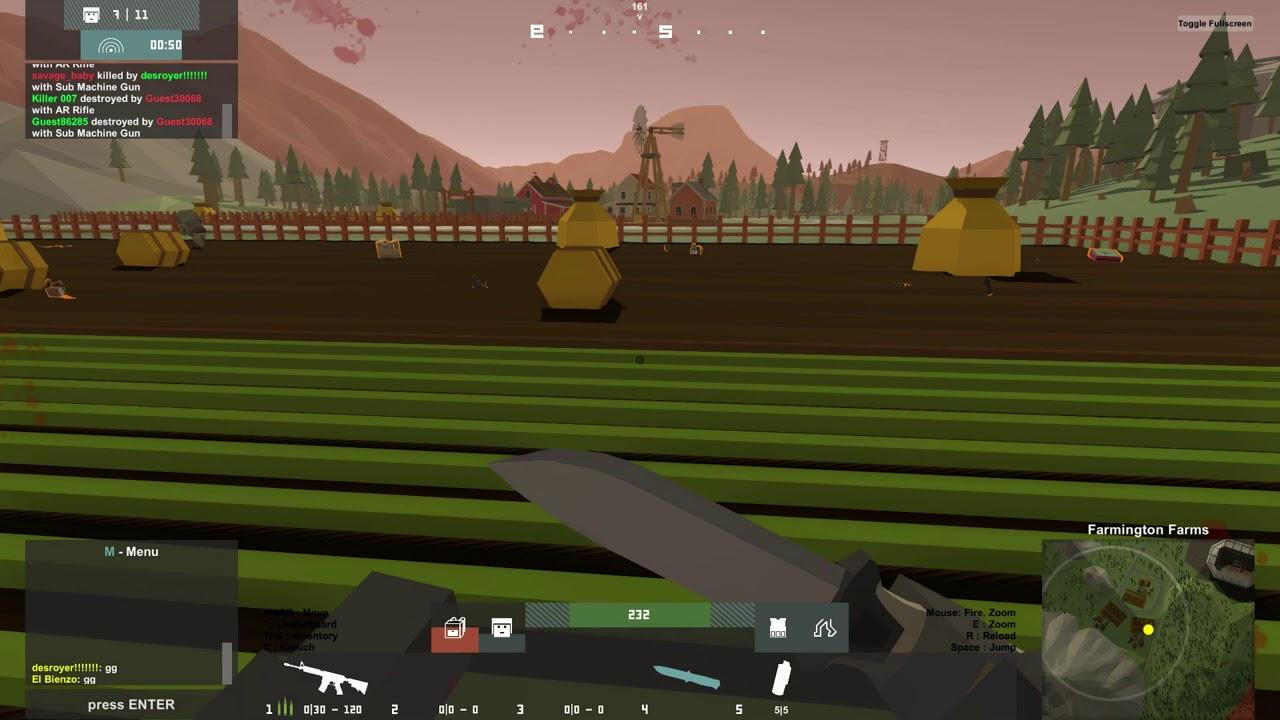 If you're worried about player count, I've never had trouble finding a game so far. Find it on Steam for £8.29/$10.99. You can also try it in your browser here with some adverts (and an FPS cap), so the Steam version is a superior experience.
Some you may have missed, popular articles from the last month: