This post-apocalyptic WAD both oozes with style and is technically impressive. It's been a few years of development but you can finally try out episode one.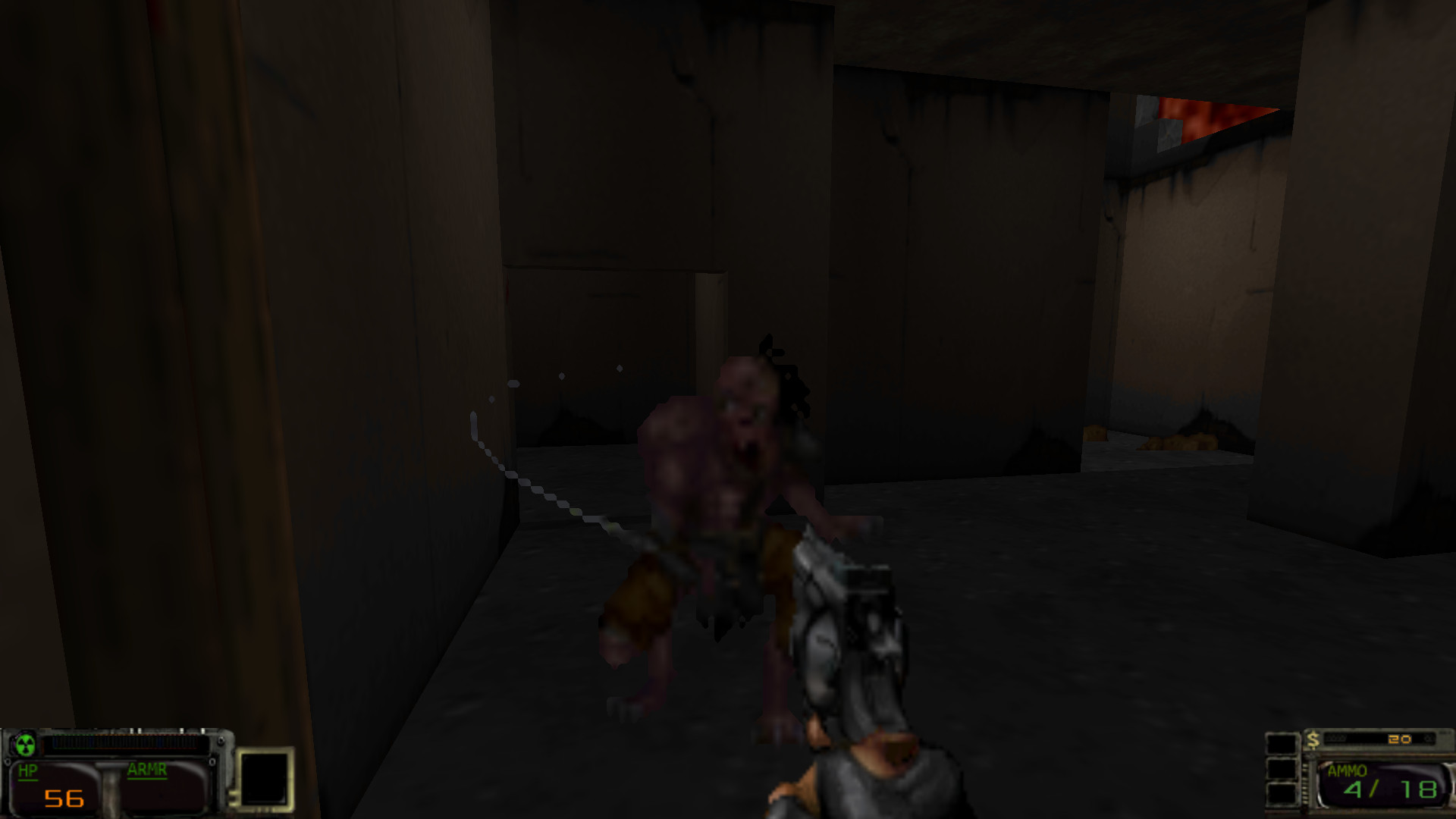 Placing you in control of a scavenger in a world that was transformed by a massive war, Ashes 2063 plays homage to all of those films and games that you might already be envisioning in your mind. I played a brief amount and I was blown away by how massive the changes are. Mind you, I don't really follow the very active Doom modding community, but still I think it's worth pointing out what the mod has accomplished.
Graphics and sounds are the obvious bits and are really good and feel appropriate for the action on-screen. Weapons and enemies are also fabulous and feel setting-appropriate and useful. That said, it's the other things in the game that really impressed me. There's destructible walls/terrain, jumping and multiple height levels, friendly NPCs that can be traded with, interesting level design and you can even ride around on a motorcycle. Sure, other mods have exploited these and other elements before but they've been mixed here to great effect. The feature set actually reminds me of the (slightly) more modern Build engine that powered Duke Nukem 3D.
The release of the first episode is meant to gather feedback ahead of future development. Plans for the second episode are ambitious, as well, with it being planned to include more content than the original Doom. I'll certainly look forward to seeing how their efforts turn out.
To run Ashes 2063 you'll need the original Doom II WAD and GZDoom (though I'm sure it may work on other Doom engine ports). You can get the mod from this thread in the ZDoom forum.
Then it's just a matter of adding the following to the GZDoom command:
-file Ashes2063Maps.wad -file Ashes2063Mod.pk3
Some you may have missed, popular articles from the last month: