System76 [Official Site], the hardware vendor that focuses on putting out well-supported Linux laptops, desktops and servers are teasing something new.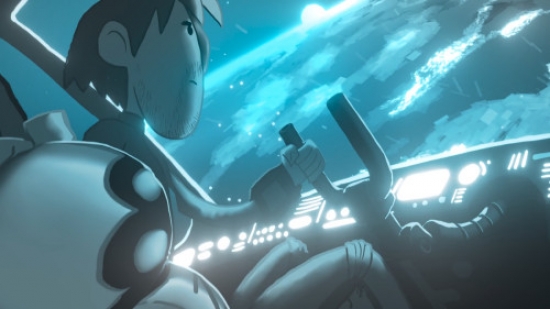 I've been following their CEO Carl Richell on Twitter for a while, watching the progress they're making towards their new desktop line and it's always fun to see the pictures. It's good to see a Linux hardware specialist doing so well that they can setup their own full production line.
As for the teaser, named Thelio, which could end up being the actual name for their new unit here's what they said:
System76 is releasing a new open-source computer, available for preorder next month. In the coming weeks, before the finalized hardware is announced, a four-part animation will be released weekly, with design updates hidden within a game portion of the story.

The story itself contains different worlds, each representing an antithesis to open source ideals. These themes are utilized to draw attention to the importance of open source in the evolution of technology. The parallel drawn between open source and the Thelio computer also helps System76 celebrate its milestone as the company transitions to manufacturing its own open hardware. CEO Carl Richell has been striving to achieve this goal since the company's inception in 2005, and is eager to bring the new hardware to customers and open source fans alike.
Part of the problem with a lot of places, is that they're all essentially doing the same thing and only competing on price and delivery. So we're now going to have a Linux hardware vendor doing something truly unique, that's why I find this so exciting.
Find out more about it on their blog post and the official teaser website.
Some you may have missed, popular articles from the last month: