As expected, Valve have pushed out an update to Proton for their Steam Play system with a new beta version.
I wrote about an upcoming update recently going over a few of the changes coming, but I didn't expect them to push it out to a beta so soon.
The changelog is small but the improvements are great:
Improvements to alt-tab and fullscreen behavior in many games.
Fix mouse behavior in some games and mice with high sample rates.
Update DXVK to v0.80.
The is in the Proton 3.7-7 beta version, which you need to opt into manually in the Steam Settings: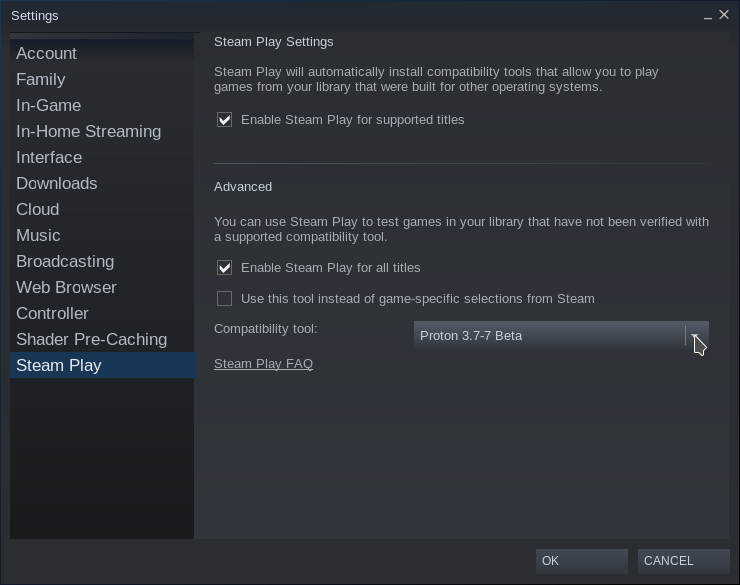 The upgrade to DXVK alone should bring much better game compatibility, considering the amount of improvements that has gone into it since Steam Play only had DXVK 0.70 before.
I'm hoping the fullscreen improvements will stop the issue I had with DOOM from happening again, where on a two monitor setup it gave me a tiny screen on the wrong monitor.
Great to see progress. Do let us know how you're getting on with it and your thoughts on the new beta in the comments.
Ps. Apologies for the lack of content today, I am sick.
Some you may have missed, popular articles from the last month: