GDevelop [Official Site] is an open source cross-platform event-driven game engine that's quite promising. It's currently closing in on a new major release and it's also now on itch.io. GDevelop 5 is currently in Beta and has been for a while with the 55th iteration released around 10 days ago.
What do I mean by event driven? Well, instead of writing out vast lines of code you drag things around in a visual editor and attach events to various actions and behaviours. Here's an example, a screenshot I took from the events section of their space shooter example game (many more examples here):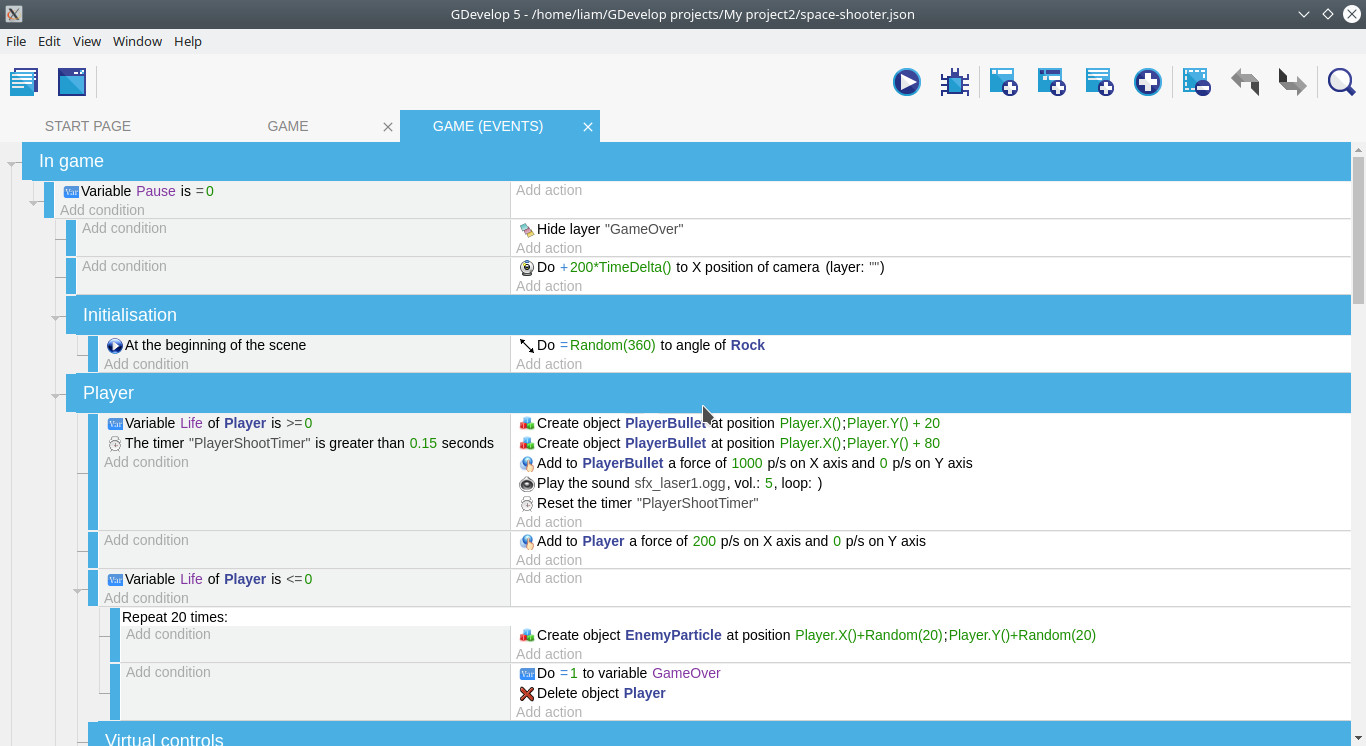 It can be compared to Clickteam's Fusion or Scirra's Construct, unlike those tools GDevelop is free and open source.
There's plenty of built-in behaviours to help you make various types of 2D games, along with an extensions system that's used for the built-in features.
The developer of GDevelop sent word that the game engine can now be grabbed on itch.io, so you can install it and keep it up to date using the open source itch app. There's something satisfying about download an open source game engine using an open source downloads app…
After trying it out some more today, after not following GDevelop for a while I'm genuinely surprised at how far it has come. It looks a lot better, it's a lot more stable and it seems to be quite a bit more powerful too. Looking forward to watching this continue to progress.
Some you may have missed, popular articles from the last month: