The day has finally arrived, Linux hardware vendor System76 has officially revealed their new custom-built desktop the Thelio.
Manufactured and built by System76 in their new facility in the US, they told us their final goal is to take "the next leap" with a fully open source computer although no one is quite there just yet (according to them). They're chipping away at the proprietary parts and will continue to do so until it's "100% open source". To do so, they're using a daughter board called the Thelio Io. Using "open firmware" along with the hardware of the Thelio Io being "OSHWA certified" (Open Source Hardware Association) it also provides controls for LED settings and power.
The Thelio desktop unit comes in 3 sizes:
Thelio - Up to 32GB RAM, 24TB storage

Case size - Height × Width × Depth: 12.75" × 8" × 11.5" / 324mm × 207mm × 209mm

Thelio Major - Up to 128GB RAM, 46TB storage and space for 4 GPUs

Case size - Height × Width × Depth: 18.19" × 10.32" × 16.06" / 462mm × 262mm × 408mm

Thelio Massive - Up to 768GB of ECC Memory, 86TB storage

Case size - Height × Width × Depth: 19.37″ × 10.32" × 20.75″ / 492mm × 262mm × 527mm
All three variants offer either Pop!_OS 18.10 (Pop is System76's Ubuntu-based distribution) or Ubuntu 18.04 LTS/18.10 (64-bit).
On top of that, they're now offering both AMD and Intel CPU options for the Thelio and Thelio Major (the Massive is Intel only) which I am sure will please many AMD fans and possibly even net them some more sales. All three versions allow either an NVIDIA or AMD GPU too. To be honest, I would be wary of any company not offering the choice for desktops so it's nice to see.
Images provided to us by System76 (click to enlarge):
My first thought, is that it looks quite bulky. Personally though, I really like the homely style to it. Wouldn't mind having a case like that myself. As a reminder, you can make it since the design of it will be open too if that's your thing.
They also shared this short teaser video with us: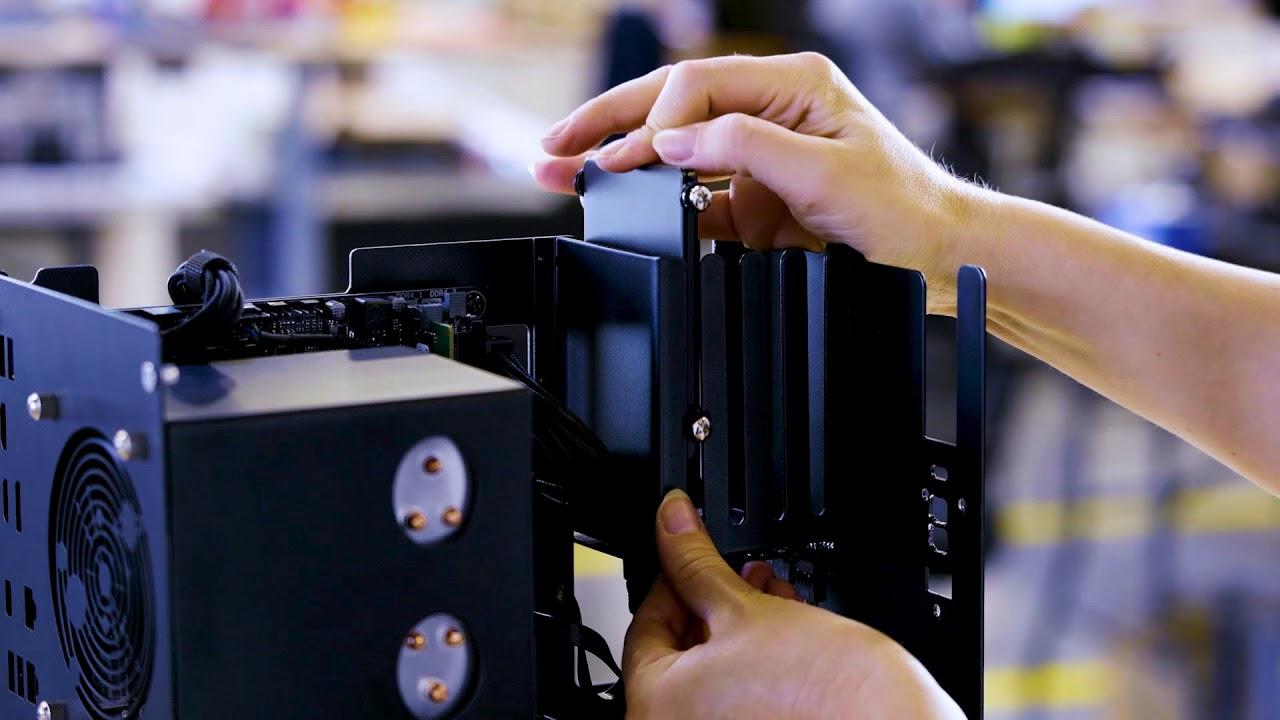 The fact that a Linux hardware vendor has enough funding from people purchasing their units, to have their own facility and expand like this is an incredible sign in my book. Really pleased to see them be able to move forward, it's a positive sign for Linux for sure.
The only downside, is that right now it's not available to purchase outside of North America. Eventually, it would be nice if they could expand into Europe so we could get some better prices outside the US. Who knows, maybe they will one day.
Find out more on the System76 website.
Pricing was not in the details provided.
Some you may have missed, popular articles from the last month: