Cities: Skylines just received a nice update as a little surprised adding in some nice new content and fixing a lot of issues. Everyone has a few bug fixes to the main game, as well as a free Winter Festival Market landmark.
On top of that the Industries, ParkLife and Green Cities, After Dark, Snowfall and the free Carols, Candles and Candy DLC all have plenty of bug fixes. The Industries DLC specifically had quite a lot of bugs fixed with it, so hopefully some of the people who were having issues will have a better time with it.
The Snowfall DLC also gained two new winter-themed maps named Winter Hills and Frozenshire so the value of it went up a little. Although for maps, there are tons available in the Steam Workshop (tens of thousands in fact) so I'm not entirely sure just how interesting new maps will be for owners already making use of mods.
I never did get around to reviewing the Industries DLC personally, since the review code for it sadly came in quite a while after release. I do have to admit though, I've personally really liked all the additions from it. While there was already quite a lot to do, the Industries nicely rounds out the game. There's a lot more to it than the description would have you think, it's easily the single most interesting DLC to date for it and absolutely worth the purchase.
A little tip: I suggest you check out the Clouds & Fog Toggler mod, as the distance fog is incredibly annoying and seems to cover up the visuals of the game far too much. This mod allows you to disable that and more, for a much nicer looking game. Here's an example: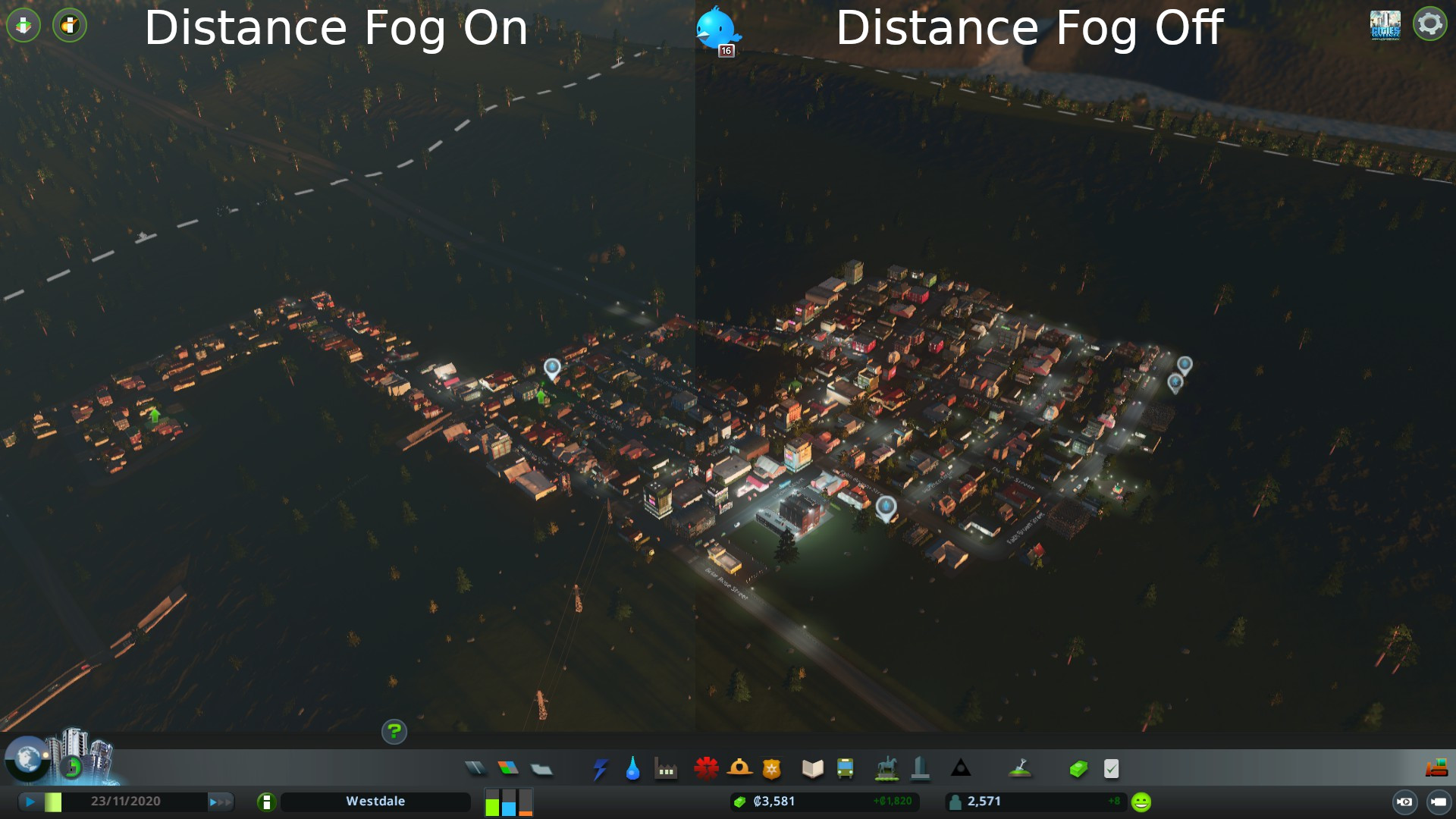 It might not look like much there, but you can still clearly see the difference. Personally, I hate it and it times it's really quite intrusive, sometimes it's so harsh you can hardly see on certain maps. The mod to disable it just makes it look so much nicer. Other than that, I don't have many issues with the game.
It remains as the biggest and best city builder available for Linux, even without a single DLC. Performance has certainly improved since the initial release too, much better in all areas. I do have to wonder, will another city builder ever topple it? Going to be hard for anyone to I think.
You can grab Cities: Skylines and whatever DLC takes your fancy on Humble Store and Steam.
Some you may have missed, popular articles from the last month: