When I recently talked about the big update to the survival game CHKN, I was very impressed with the game mechanics and style. However, performance was an issue.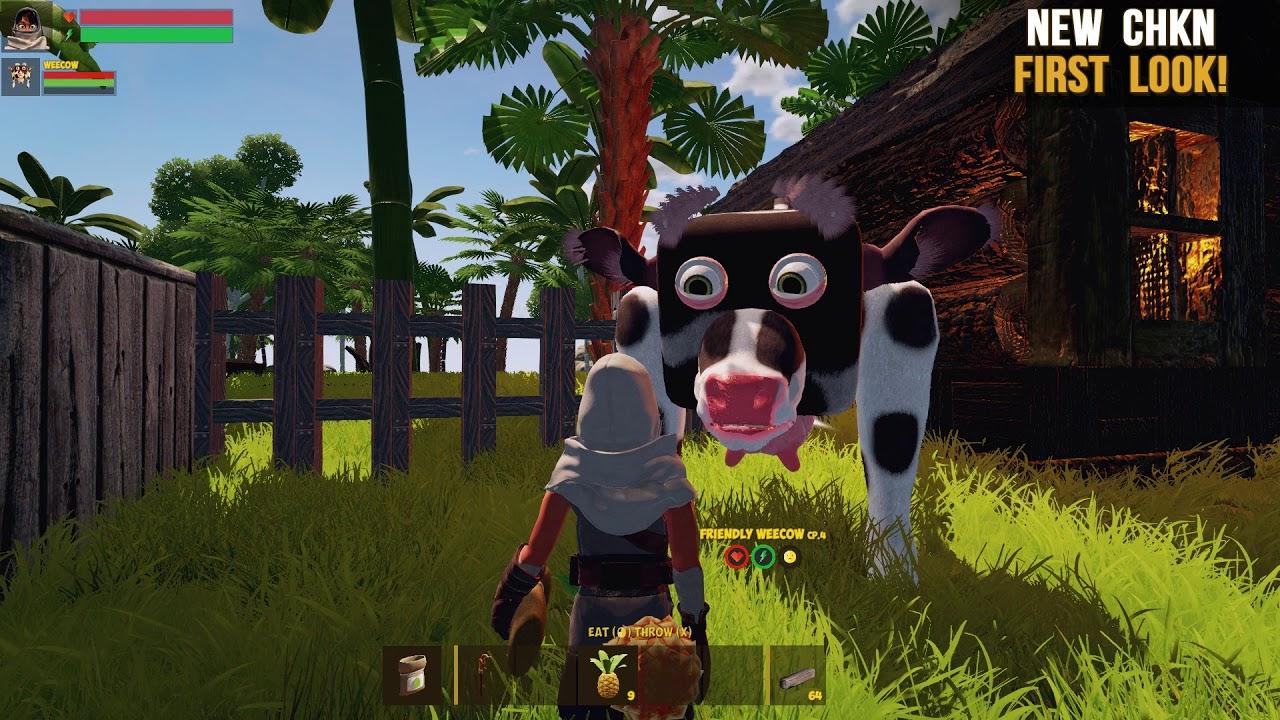 They're working hard to improve the performance and it's slowly starting to show now. One of the biggest changes, is that it should no longer stutter like mad as you explore the world! They also added in a bunch of newer rendering techniques to improve performance as they detailed in this update. I'm a bit delayed on writing about this update, as the initial builds of it on Linux had a major RAM leak as it repeatedly ate all of my RAM. That's fixed, but it still has issues. Additionally, a very recent update has also improved loading time quite a bit which is good as it was quite long.
The most pressing issue right now, is that they're currently working on "using a lot of computation shaders to move as much culling/rendering to the GPU as possible" so they told me. In the Linux version, having the rendering on the GPU makes a lot of things currently, well—vanish. If you've had the same issue, go into the game's settings into the Performance section and the bottom option "Rendering Mode" switch it back to CPU which will fix it nicely. They're fully aware of this issue, so hopefully it will be tackled soon so Linux gamers can also benefit from that. It's in Early Access and so issues are to be expected.
I've become quite a big fan of this incredibly weird survival experience and I'm looking forward to seeing the end results of all the optimisation work they're currently doing. As long as you keep in mind the issue I noted above, it's still worth a look for something different. Taking down creatures, then using their body parts to create new weird and wonderful creatures is pretty awesome.
You can pick up a copy from Humble Store and Steam.
Some you may have missed, popular articles from the last month: