After spending a good few hours enjoying the Battle Royale game Darwin Project [Steam] on Linux thanks to Steam Play, it has come to an abrupt end.
I wrote about it working only recently in December. Much to my surprise, it only really needed a quick manual adjustment to pick the region you wish to matchmake in. Then it worked pretty much like any other game, exactly what Steam Play is supposed to do and I was happy.
Sadly, the game has recently updated and the game is now unplayable due to Easy Anti-Cheat. It will allow you into a game and then very quickly kick you back to the main menu with this message: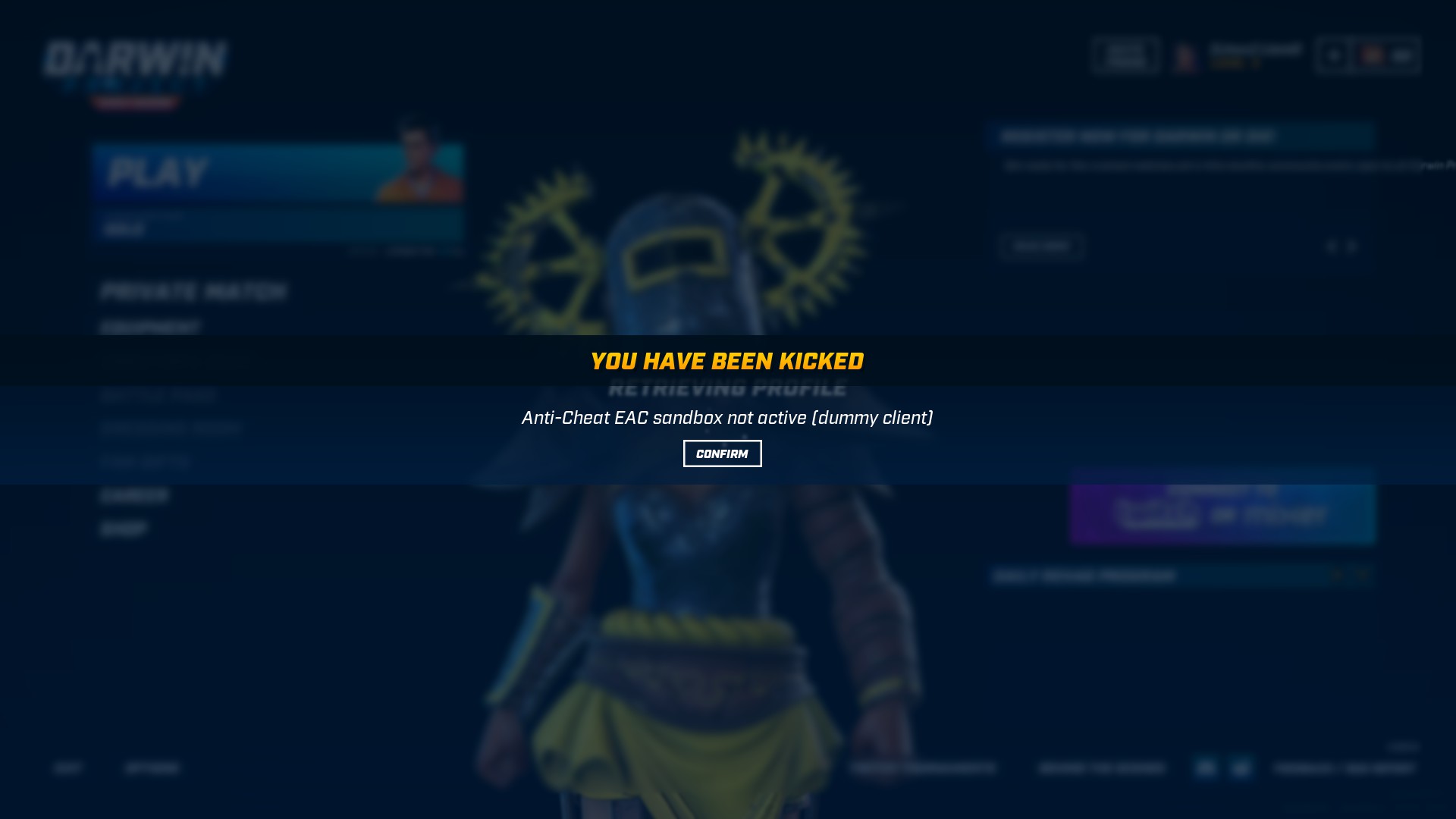 While Steam Play is an interesting attempt to help with the circular issues surrounding Linux gaming, with not enough games being here for more people to seriously consider it and not enough users for a lot of game developers to also seriously consider it, multiplayer games like this will continue to be a sore spot.
I'm not about to say anything like "native Linux games or bust" here, that's not the point. Quite a few Linux games have multiplayer that's locked down to Linux only or Linux and Mac only too. Sure they work but that's still not great either. However, this should serve as a little reminder that at least with a game that's supported, you wouldn't expect to suddenly not be able to play as is the case here.
Perhaps, to help with things like this Valve could have a section on their store that tells people what anti-cheat solutions are used? It's not a huge ask, they already do something very similar for DRM measures like this shot for RESIDENT EVIL 7 biohazard:

At least if they did this for systems like Easy Anti-Cheat and BattlEye, it might help Linux gamers using Steam Play make some more informed decisions on their purchases. It would help cut down frustration for both players and developers.
I still personally remain rather bullish about the future of Steam Play, warts and all. Multiplayer titles are going to remain the big barrier, which I am hoping a solution will one day be found for those developers that will not do a supported Linux version. EAC and BattlEye both support Linux and there's Linux games using them, so perhaps they can eventually do something about it directly in collaboration with Valve somehow. For single-player titles, I imagine most of the issues can be worked around easily enough given enough time.
Some you may have missed, popular articles from the last month: