If you would cry happy tears at the thought of a modern successor to 80s games like Thrust and Gravitar, then brace yourself for a river. Developer John Watson is making that dream a reality with his first commercial release, Gravity Ace. And you can try it for free!
John is clearly pining for the 80s and decided to do something about it when he launched a first alpha of Gravity Ace on Itch just 3 months ago. He's the sole dev on the project and is developing on Linux using the excellent Godot Engine 3.
I picked this up a few weeks ago and was pleasantly surprised at how responsive the craft feels and solid the gunplay is. The explosions from fuel tanks, aliens and structures on the planet's surface are a violent counterpoint to rescuing stranded humans and using your tractor beam to navigate the reactor cores back out of the caverns and up to your orbiting ship. The gameplay is simple, but satisfying.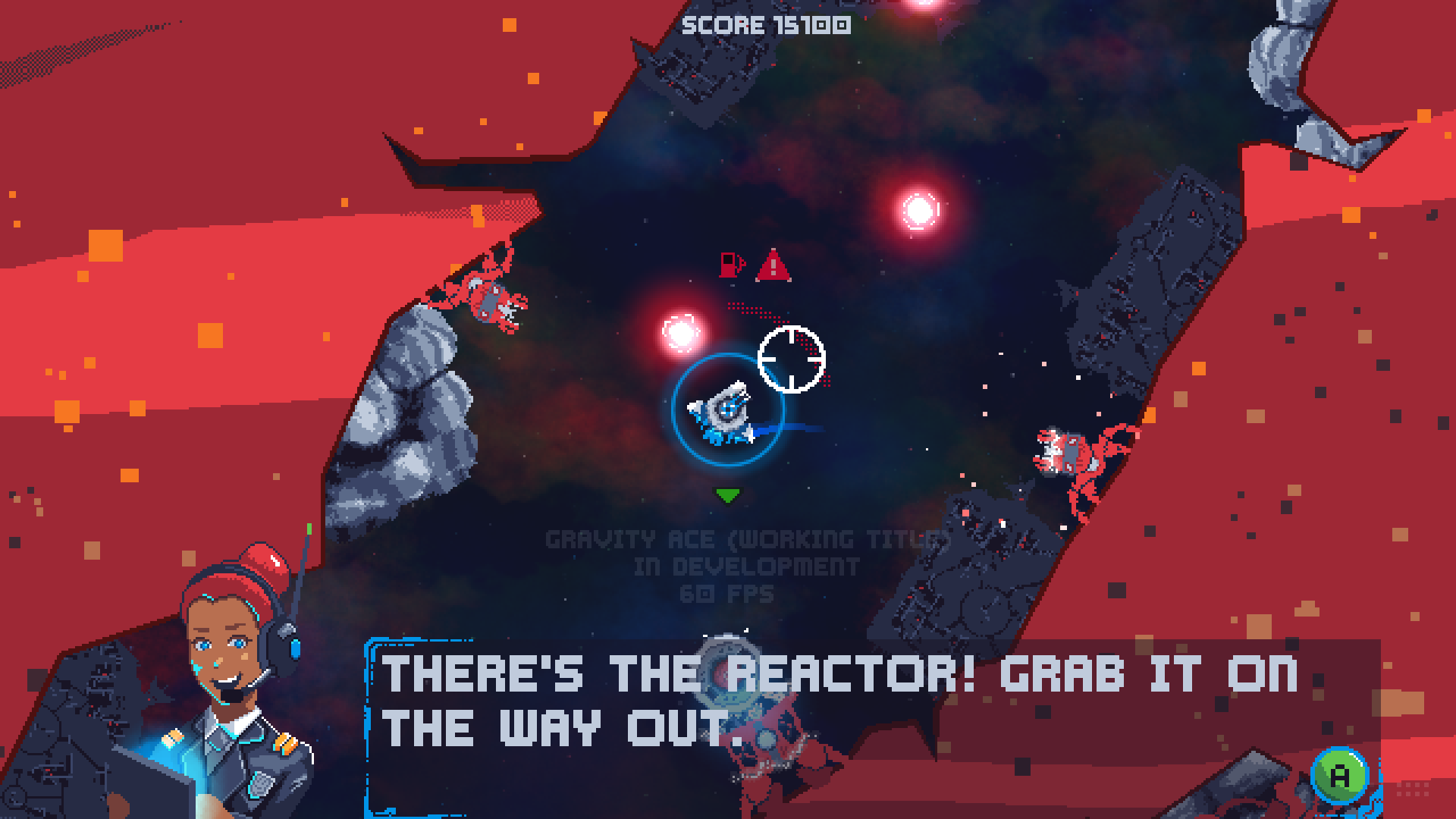 As in the original Thrust, fuel is a key gameplay mechanic, as is physics. When you're tethered to the core, there's a real sense of momentum to the way it pulls you around and fights your thrusters. Another nice touch is that some structures will deploy reflective shields, making your shots bounce around the caverns and surface. This can jeopardise nearby humans, fuel tanks, or even the reactor itself.
Another nice touch that John is currently experimenting with is that when you run out of fuel, it's not an instant death. Instead, a number of debuffs are applied to your ship, allowing you to limp back to the orbiter, possibly still snatching a victory from the jaws of defeat.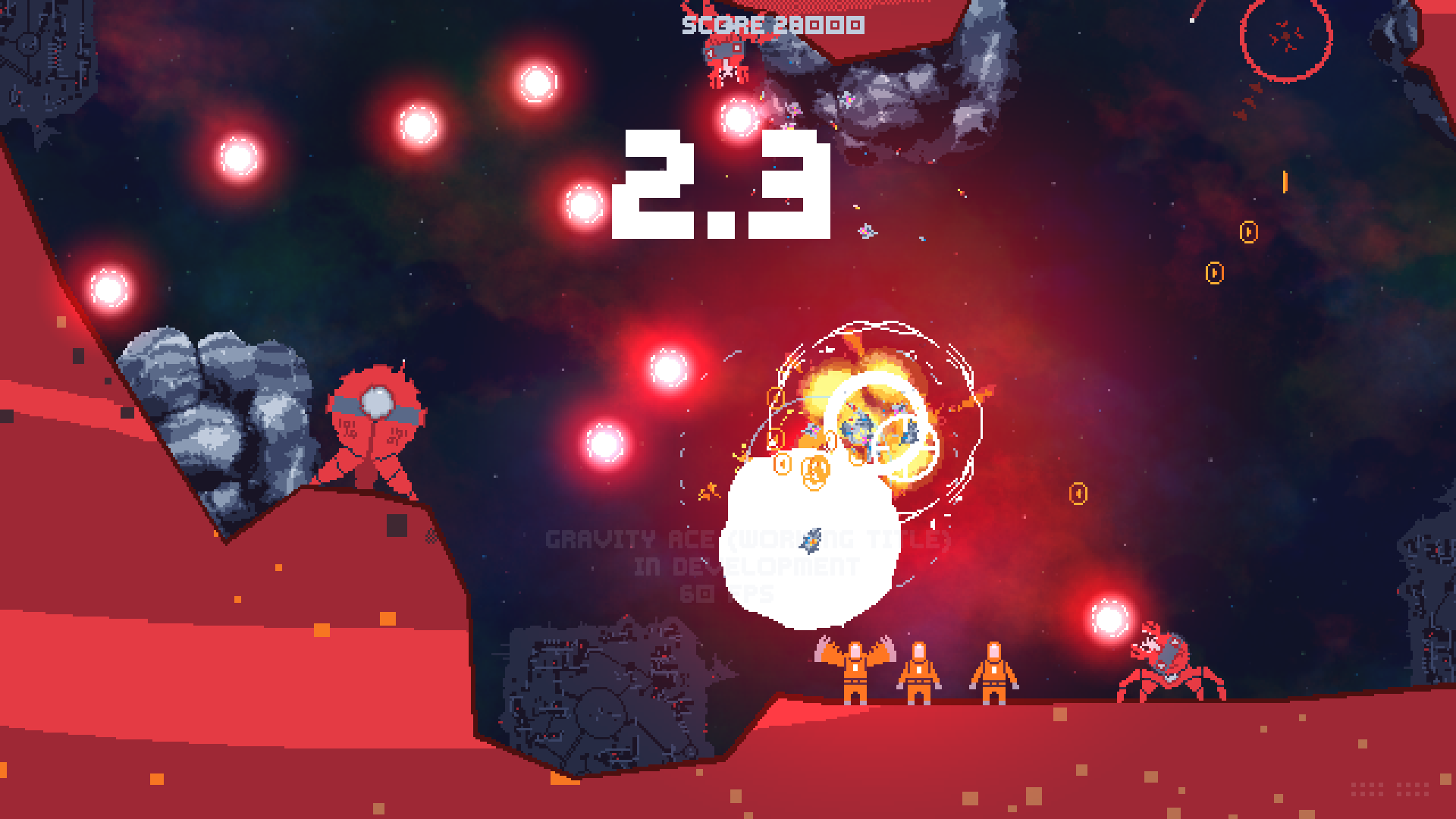 At the moment, there isn't much of a story, but a full story mode is planned, across 3 large worlds, as development pans out.
There's also a mission editor already available and later you'll be able to share those levels with your friends and the internet at large. The editor isn't just simple level layouts either - you can also define dialogue trees between the main characters, so full missions can be created!
Here's the trailer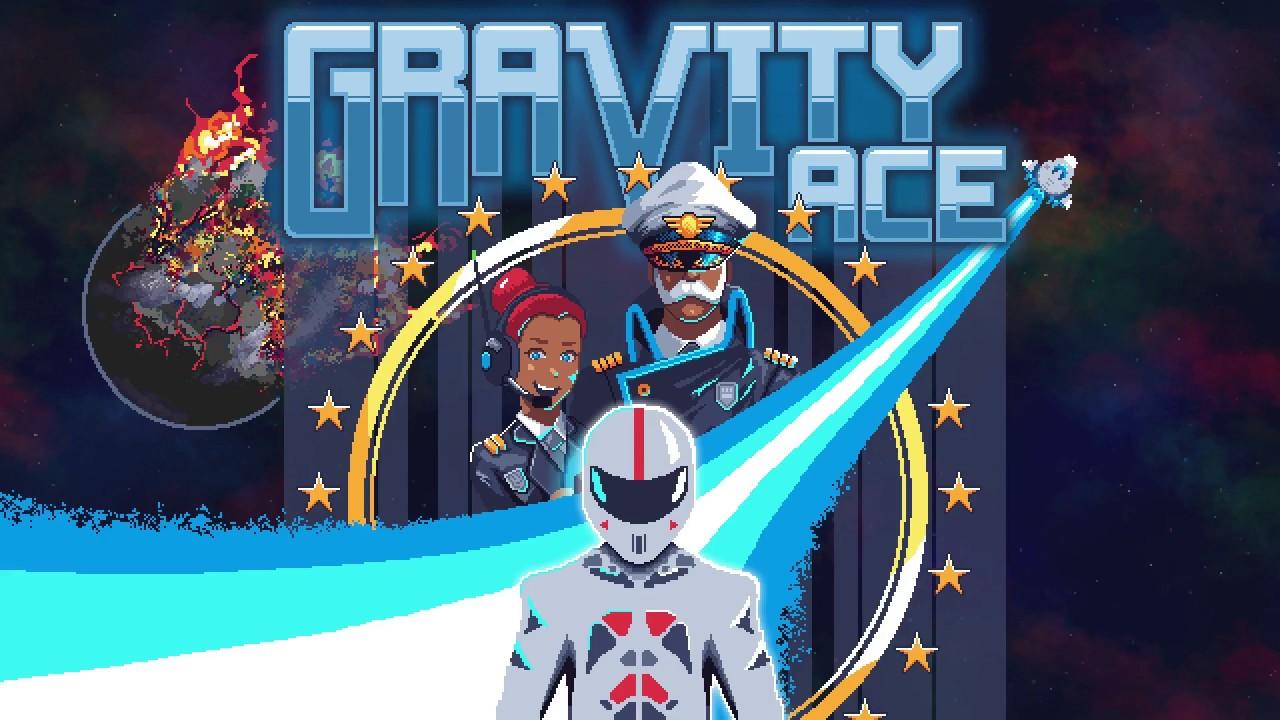 About the game:
Gravity Ace is a game about piloting a small ship into dark caverns, blasting waves of enemies, retrieving the enemy's reactor core, and making your escape. It is a modernized retro-arcade twin-stick shooter inspired by classic games like Thrust and Gravitar. You are The Pilot, a volunteer in the United Earth Forces, trained to fly behind enemy lines on daring, high-risk missions to sabotage the enemy and bring the war to a quick end. Pilots must master flying, shooting, and tractor beams in dangerous gravity wells to survive.

Features:

Many levels in 3 large worlds with an interconnected story
Many enemy types + boss fights
Create your own challenges and stories with the built-in level builder
Share your unique levels and campaigns with other players
Physics simulation of everything that moves
Modern retro-styled arcade gameplay
Original soundtrack
Gamepad or mouse/keyboard controls
Gravity Ace is currently running that free alpha test, open to the public, on Itch. Be sure to try it soon. It will enter Early Access later this year, launching (hopefully) later in 2019.
If you enjoy the game, I recommend you leave some feedback on the Discord, and I recommend that you also follow the developer on Twitter, where you'll find development news and retweets of art from a wide range of (mostly-pixel-based) developers.
Some you may have missed, popular articles from the last month: