Sipho from developer All Parts Connected is a very interesting action and survival game, one where you create a creature from blocks inspired by Siphonophorae.
Sipho is a game that combines eerie real life underwater creatures, insects, body parts with building, combat and exploration. Create your own creature by combining various parts, called zooids. Each zooid specializes in some sort of function– some zooids eat food, others are responsible for movement, attacking other creatures or providing structural support. Most zooids have active and passive abilities. All of the zooids combine into a single creature, Sipho, whose main goal is to climb to the top of the food chain, by using cunning weaponry and various skills.
Just this week, Sipho had an absolutely huge update named The Aquarium. This big content addition adds in a huge sandbox-type game mode once you've defeated The Queen boss, which isn't exactly easy.
This new mode does look really fun, enabling you to create a really strange world and some equally strange creatures since it allows you to add in any object found in the game. It also allows you to test various strategies and see how your creature designs hold up!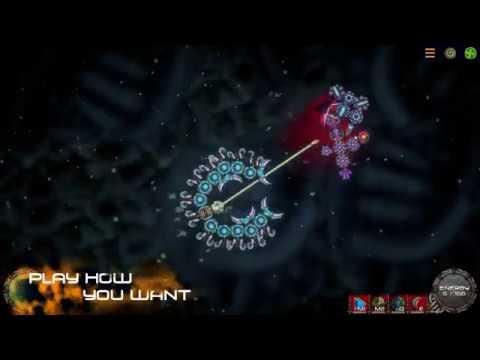 There's far more to the update, way too much to list here so do check their announcements on which ever store you decide to check it out on. There's tweaks to practically every part of the game, to make it a better experience.
It's a pretty odd game, although I've personally enjoyed it a lot. I absolutely love games that allow you to create something odd and things really do get weird. I gave it another run today to be sure it's still working nicely (it is) and I was spawned into a world with a creature staring at me with wide-open jaws ready to pounce, a little panic later and I did manage to escape so I could actually start building my own creature with the starting blocks and become King of the ocean. Sadly, it took all of 5 minutes before I was eaten but I did manage to grab plenty of DNA towards unlocking a different breed which is awesome.
You can find Sipho on itch.io (DRM free + Steam key) and Steam.
Competition
For those who wish to win a key, we have 7 to give away to some lucky people provided by the developer.
If you wish to win, I want you to draw your best weird sea creature and pop it in the comments (use the IMG BBCode so all can see). It doesn't have to be a work of art, so don't be afraid to join in!
Winners will be announced Saturday and be sent their Steam key via a PM.
Some you may have missed, popular articles from the last month: