With thanks to Team17 sending over a copy, I checked out the chaotic cooking game Overcooked! 2. Coming in totally fresh, since I had never played the original.
Add one part pasta, one part tomato and—oh frick, something is on fire again. Overcooked! 2 puts you (and friends) in the shoes of a chef, no experience necessary here as you will learn on the job. Overcooked! 2 is not a new game, being released back in August of last year, coming with same-day Linux support from developer Ghost Town Games and publisher Team17 but it has been updated constantly with new content and DLC expansions.
After not playing the first game, since it wasn't available on Linux, I had no idea what to expect. I heard great things about it but it looked like a game that would have likely bounced off me quite quickly. I couldn't have been more wrong, as it's an absolutely joy.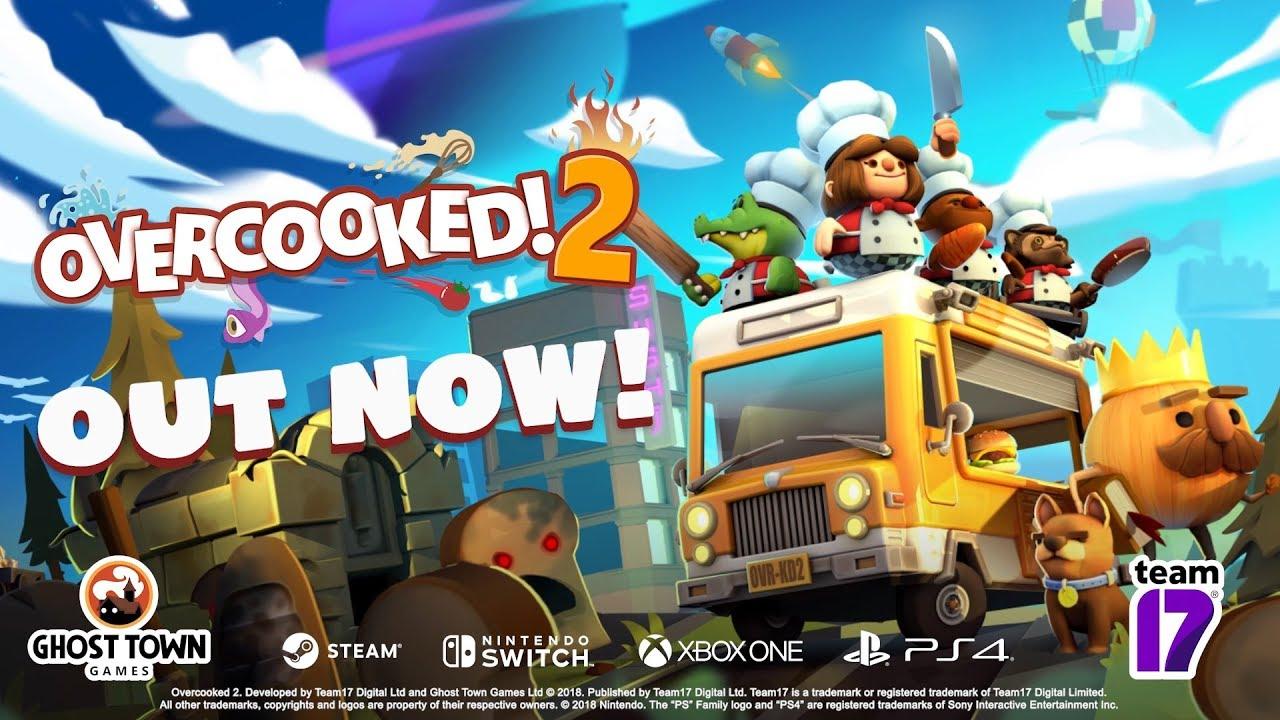 One thing I will be clear on though, is that it really does challenge you and quite quickly too. There's a couple of easy levels but they soon get replaced with much more difficulty. What's great about Overcooked! 2 is that it allows you to practice, for as long as you like on every single level without any kind of timers or challenges to do and so you can work out a plan. This is something I've actually had to do, as each level has a particular flow needed to overcome the tests.
It won't just test your ability to think under pressure, it will certainly test your relationships too because holy hell does some of it get tricky. Voices will get raised, controllers will get thrown around but hopefully you will all stay friends in the end. You really do need clear instructions given between you in Overcooked! 2, as it's quite easy to get confused and completely screw up a dish wasting valuable seconds.
It's funny really, we enjoyed it so much the first night we played it that it ended up becoming the entire topic of our conversation over dinner. My son was coming up with tons of different strategies, talking me through how we're going to do certain levels again to work together. So not only was it a fun experience together, one I very much enjoyed, it seems to already have a special place in my son's heart and so thanks to that, it holds a place in mine now too.
Easily one of the best co-op games available for Linux. I can very highly recommend it, what an absolute barrel of laughs. Possible to play in single-player too, since you can switch between characters at the touch of a button and it still remains fun but more confusing I would say it does absolutely need another player.
You can pick up a copy of Overcooked! 2 from Humble Store and Steam. Sadly, the GOG version is only for Windows.
Some you may have missed, popular articles from the last month: