True to their word, Feral Interactive today released The Prophet & The Warlock, the latest DLC for Total War: WARHAMMER II and not long after the Windows release.
Feral did say at the start of April, that it wouldn't be long and in this case we've only had to wait just over a week so it's not too bad. Looks like the wait was worth it too, as it looks absolutely mad and it's been seeing some good reviews too!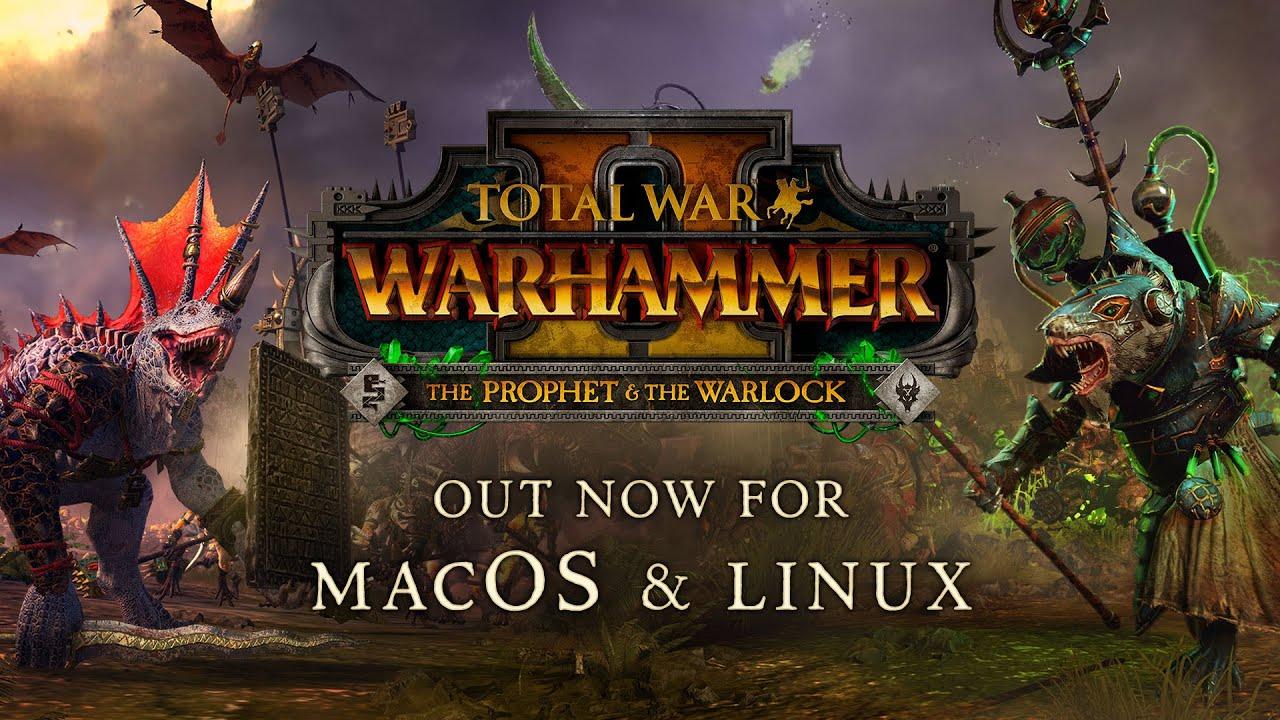 This update features:
Two powerful new Legendary Lords with new quest-chains, legendary items and skills trees
Play as Clan Skryre (Skaven) or the Cult of Sotek (Lizardmen) with unique new campaign mechanics
Two new additional Lord types
Nine new battlefield units and variants including the bullet-spewing Ratling Gun Weapon Teams and the fearsome Ripperdactyls
Unleash ultimate devastation with the Clan Skryre Doomrocket, or summon an aspect of the very serpent god himself into battle with the Invocation of Sotek!
New Regiments of Renown to unlock, recruit and field
For a full overview, you can find a little more in the FAQ on the official Total War blog post.
If you're interested in this great sounding expansion, you can find it on Humble Store, Feral Store and Steam. The main game can be found on those stores too of course.
Some you may have missed, popular articles from the last month: