After a successful and small Kickstarter campaign last year, the retro arcade action-racer Byte Driver is out. Developed by Vector Hat, this is their second full release after 2018's space shooter R-COIL.
Combining a classic racer with a shooter, Byte Driver is absolutely soaked in the retro theme. It's a very strange brew, with you needing to keep your car energy levels up, by hacking other vehicles around you. Run out of energy and it's all over, making it a little frantic.
Note: Key provided by the developer to our Steam Curator, go give us a follow.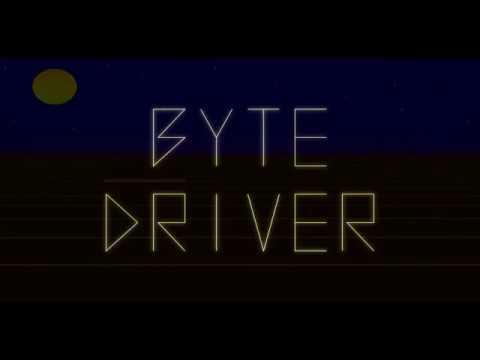 One mark against it instantly, is that for a game supposedly designed for a controller with it telling you to "please use one", it didn't work with my Logitech F310 or my Steam Controller to actually drive. The main menu detected it, I could start a game and then…no input. With that in mind, I tried it out using the Keyboard/Mouse option from the settings. Loading it up in Steam Big Picture mode (which sometimes weirdly helps gamepads), Steam complains it wasn't designed for a gamepad so something is amiss. I've reached out to the developer to see what can be done.
It's quite a difficult game, especially when you get further into it the speed really does keep you on your toes. As you hack more vehicles, you gain various upgrades to your traction, acceleration, new weapons, a shield and all sorts. There's a pretty nice variety to what you're able to get. It's a game designed to test your reflexes and that's certainly true, getting the right speed to not constantly crash and keep up with other vehicles to hack them can be quite a challenge. Especially as there's plenty of obstacles you need to avoid too like mines, enemies that shoot, boss encounters and more. Although if you find it all a bit too much, there's a nice "no stress" mode in the options.
I've somewhat enjoyed it, I likely would enjoy it a lot more if my gamepads worked as driving with a mouse was pretty terrible especially with the acceleration on a mouse button making it likely trickier than it should be. Still, it's an interesting retro experience that pretty much does exactly what it sets out to do.
Some you may have missed, popular articles from the last month: