The Fun Pimps have released a new experimental build of their survival game 7 Days to Die, with it some new options you can tweak to get a much better experience.
It's no secret that 7 Days has been a bit of a system hog, it hasn't historically performed well but they're finally making progress on that front. With the "Alpha 17.4 Experimental B4" release put out a few days ago, it now allows you to disable SS Reflections and that one single option makes it perform much nicer while off (and it still looks good).
Doing my own tests, turning it off gives an instant boost of 10-20FPS depending on where you are and what you're looking at. Times where it would often dip down hard to 40FPS and below, are now mostly for me sitting around 55-60FPS and the way the game feels is a huge amount smoother. Thanks to that, I've been able to give it a run on High settings and have a very smooth ride.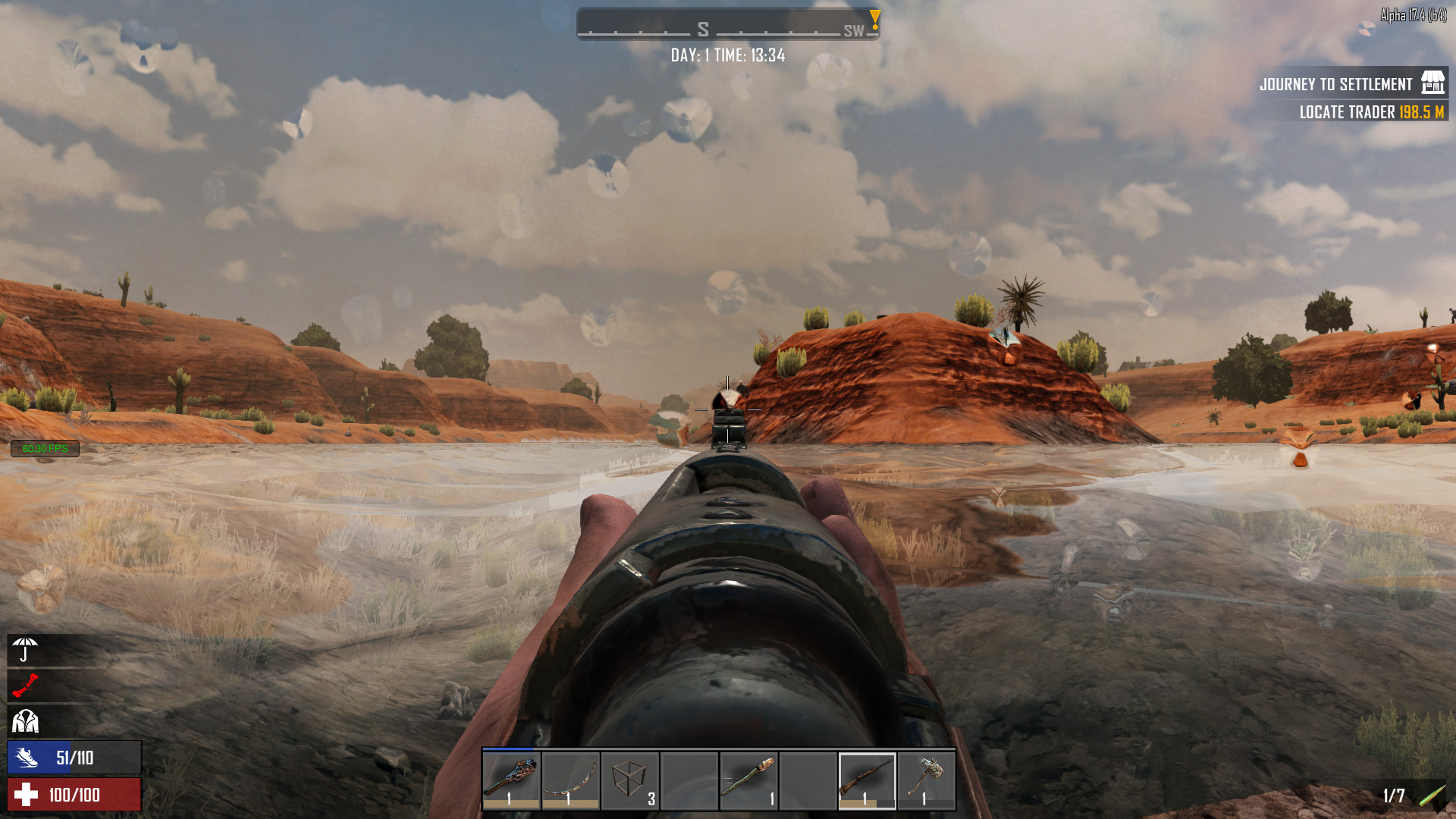 This experimental release also adds in the ability to let you turn off Bloom, a new Medium shadow distance option with Low reduced to faster values, an Ultra graphics preset along with Medium and High seeing adjustments, trader opening times should be fixed and an Automove console command. They've also fixed numerous bugs as well like a nasty memory leak causing crashes, explosion kills not giving XP, Molotov burning kills only giving XP for the first enemy and so on.
As for the next major version of 7 Days, Alpha 18, they've already confirmed a lot of new content is coming. There's going to be a bunch of new weapons like the M60 Heavy Machine Gun, Double Barrel Shotgun, C4, Taser Baton, a Junk Turret and more. We're also going to see higher resolution item icons, new desert textures and terrain, a dynamic music system, an overhaul to the Book system to permanently unlock perks and loads more.
It sounds like both 7 Days to Die Alpha 17.4 and Alpha 18 are going to be some great steps forward for this survival game. Hope to see even more focus on the performance during the Alpha 18 development cycle, still plenty of areas that do need improving.
You can find your own copy of 7 Days to Die on Humble Store and Steam. If you wish to try the current experimental, it's an opt-in beta on Steam, no password needed.
Some you may have missed, popular articles from the last month: