Developer Triple Eh (previously made Lumo), are now working on an 8-bit inspired twin-stick shooter called Cecconoid. It's soaked in retro and it looks awesome!
The good ship Equinox is under attack from Stormlord and his robotic minions, the Exolons! You're the crew's only hope. Take your Samurai-1 fighter, find Captain Solomon's Key, clear the decks of evil robots, and save the Equinox from certain destruction!

Cecconoid is an 8-bit inspired, flick-screen, twin-stick-shooter, set in an alternate dimension where the pixels are still chunky, and the bad guys are black and white.

Except for their red dangly bits...
That sounds good and all, but there's something else that's quite exciting about it. Cecconoid will actually include a full "bonus" arcade game called Eugatron, which will include 50 levels of Robotron-style, twin-stick, arena-based shooting.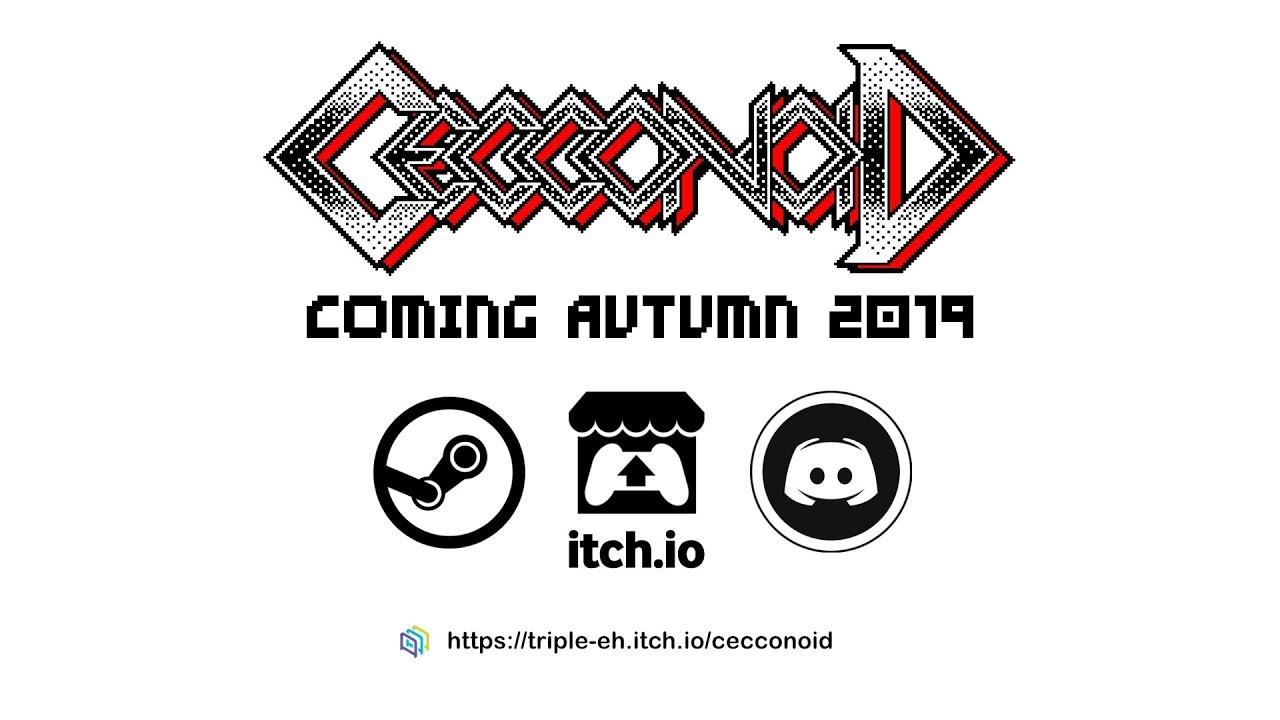 Features:
More than 60 rooms
6 different power-ups
High Score Table
Full, bonus arcade-game, Eugatron
Speaking to the developer personally on itch.io, they confirmed Linux will be supported but it "Might not be Day 1 release".
Hold on a hot second, what's this about flick-screen? Well, like a lot of real classic games, it won't smoothly scroll you through rooms. It will…flick between them—flick-screen, get it? Okay, good.
You can follow it on itch.io and Steam. It's releasing a bit later this year, sometime in the Autumn/Fall.
Some you may have missed, popular articles from the last month: