When I checked out Meeple Station from Vox Games and Modularity originally, I loved the idea but it was pretty rough. Checking back on it since a recent overhaul, it's feeling much better.
Gone is the old and ridiculously ugly interface, replaced with a much tidier and simplified look: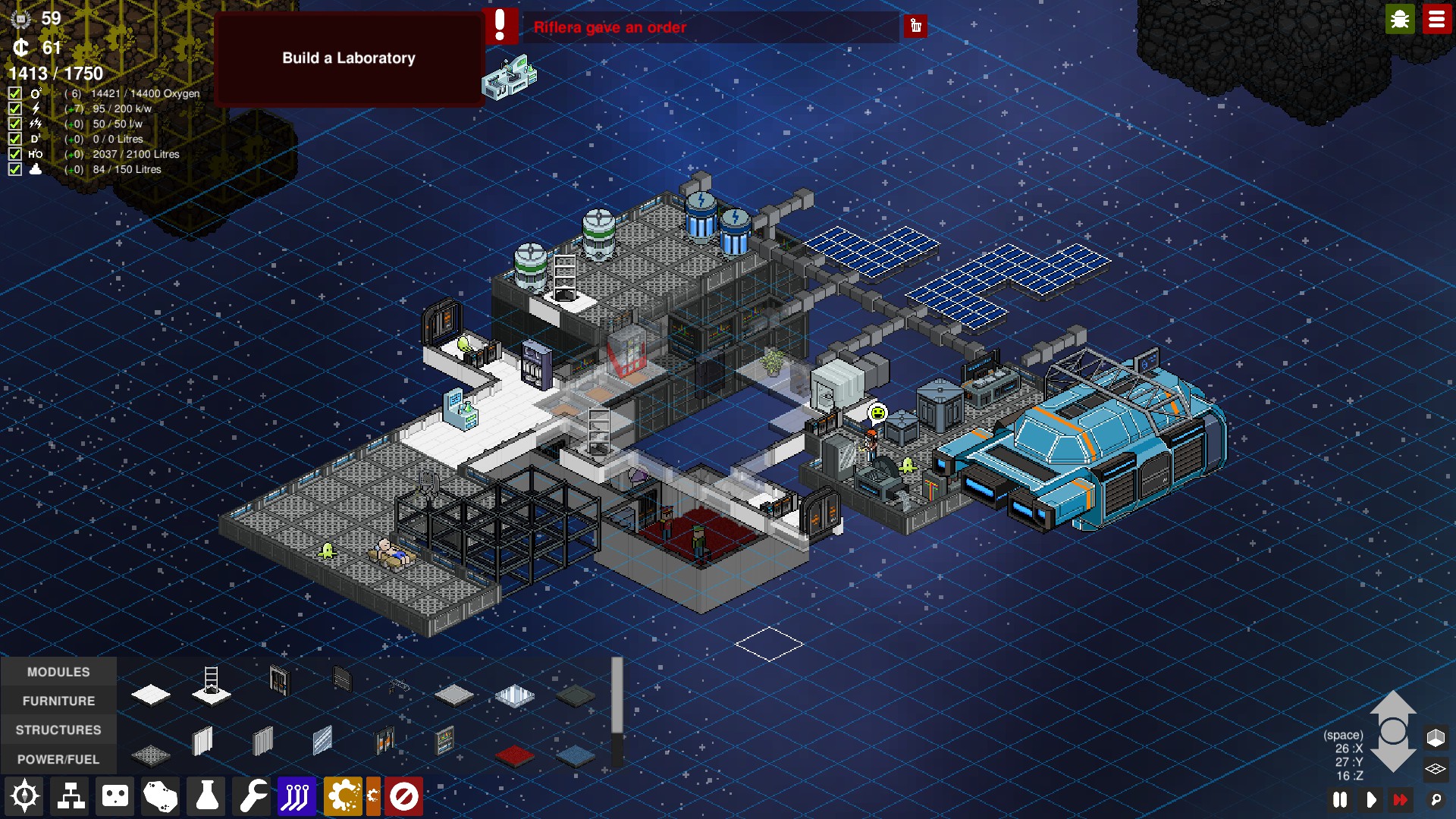 So much of it has been completely reworked since the initial release, I'm really quite impressed. This is a proper Early Access game, not one that appears in Early Access as a finished game. They've been taking on tons of feedback, to improve all aspects of it and it's starting to show through.
One of the other bigger recent changes apart from a better UI and a more streamlined tutorial, is an overhaul to the resource system. The resources are now based on real life minerals, to make it "comprehensive and coherent". They also added in a water and waste system, so you will need to mine ice and melt it down for your Meeple.
The newer tutorial is an improvement but it still needs to get better. Especially as one of your tasks is to build a Laboratory, which you're not able to unless you research it, which it doesn't tell you. To be able to even do that, you need to actually unlock the Scientist role which again it doesn't tell you to do or how: you need to get more Meeple and expand your station for it to level up. I've given them some feedback on improving that.
The developers have said they're now working on the next major update, which shall include an overhaul to the map system, as well as add in some of the first parts of a story. Sounds like it's going to be another huge change, giving you the ability to visit multiple planets and you will be constructing multiple stations with the ability to travel between them. Loving the sound of all that!
One thing I hope they do is update their version of Unity at some point, as I did notice some graphical weirdness which was solved with this simple workaround.
Find Meeple Station in Early Access on Humble Store, Steam or itch.io.
Some you may have missed, popular articles from the last month: