Voxel Tycoon is a strategy game about transportation, factories, and mining in an infinite Voxel landscapes and you can now try it out super early if you wish.
While they're giving it a "Pre-Alpha" status, they do say Voxel Tycoon is "largely stable and playable" but it's going to need more content, especially when it comes to releasing later on Steam.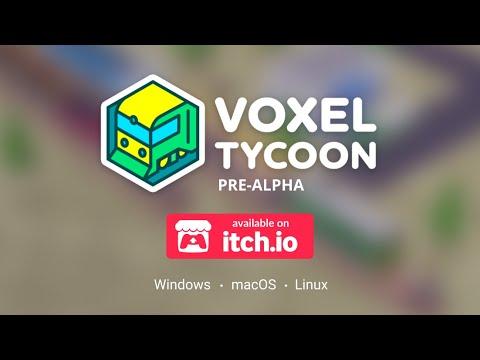 Sounds like it has a reasonably amount of content already though, with over 50 vehicles spanning different eras (from Steam to Electric) and this includes trains, trucks and plenty more. The simulation going on sounds fun too with each reacting differently based on things like their weight, type and amount of cargo, power and more.
It's also promising "complex" production chains, bridging and tunnelling with a full signalling system (some other games could learn from this if true…), a research system, an "unlimited" procedurally generated world and modding support with tools included. It all sounds pretty damn good.
Find it on itch.io for $19.99 which includes a Steam key when it enters Early Access later this year.
Some you may have missed, popular articles from the last month: